It is great to be out and about, but now is a time when there is no place like home!
According to a survey that Nielsen did, before the coronavirus 91 percent of coffee drinkers had coffee in their homes every day and 53 percent drank one at their workplace – Márton Vajda, premium spirits and coffee manager of Coca-Cola HBC Magyarország told our magazine. He added that his company was among the first in Europe to introduce Costa Coffee for home, on-the-go and workplace consumption at the end of May. After the reopening the company's coffee will be available in more than 100 hospitality units and they can already be found in 8 retail chains and nearly 500 independent stores.
Balázs Szabó, HoReCa manager of Mocca Negra Zrt. talked to Trade magazin about retail sales compensating for the majority of their sales loss in the HoReCa segment. The company's retail sales were up 14 percent in 2020 and sales revenue reached a record level. He revealed that the popularity of whole bean coffee and coffee pods kept growing in spite of the pandemic. In November Mocca Negra Zrt. rolled out a new product, called Mantaro. The launch was backed by a robust brand building campaign.
The necessity of adaptation
Zoltán Mihályi, managing director of Caffé Vergnano said: sales dropped to nearly zero last March, then after the May reopening a relatively successful summer followed. In the summer they put 100-percent arabica Bio coffee on the market. What is more, the Vergnano Crystal Original product got a new, recycled PET packaging.
We learned from Tamás Gulyás, Pannon Kávé Kft.'s marketing director that they planned a 25-30 percent sales growth for 2020, but this went down the drain due to the pandemic. Being a Hungarian-background company, they managed to serve partners without interruption. At the moment the company is working on purchasing new, modern coffee machines and offers a larger selection of coffee varieties than before.
Gábor Sánta, managing director of Valdo Cafe System Kft. informed that their reaction to losing sales in the HoReCa channel was making special offers to consumers directly. In the current situation, the company pays special attention to making their favourite brews available to consumers even if they are forced to stay at home- Valdo Café System Kft. also strengthened its online presence.
Offering a helping hand to partners
Márton Vajda: 'Last autumn we entered the market with the Nespresso®-compatible pod variant of Costa Coffee. Currently pod coffee products make up for one fifth of the market and sales were up 50 percent in this segment. Early this year Dolce Gusto®-compatible pods also appeared on store shelves.'
Balázs Szabó: 'Right now our strategy is to offer a helping hand to partners. For instance we give them volume-based discounts and preferential payment terms. I think that many bars and restaurants won't be able to reopen, so I calculate with market transformation. We think that the hospitality sector can only be put back on track together, so we will carry on with our special offers to partners.'
Zoltán Mihályi: 'Our sales fell by 25-30 percent in 2020. During the pandemic demand increased sharply for our packaged single biscuits, sugar and sweetener sachets. We believe that this attitude will continue to influence the buying decisions of our partners in the long run. We will continue promoting compostable Nespresso-compatible coffee pods.'
 
Keeping in touch personally and online
Tamás Gulyás: 'We are expanding our product portfolio with coffees roasted in Catalonia and are strengthening our presence in the B2C sector by regularly adding new products to the assortment available in our online shop. With the increase in home consumption, coffee sales have surged online.'
Gábor Sánta: 'In our marketing strategy we put a bigger emphasis on online communication and keeping in touch with consumers directly. As for our product selection, the novelties are single-portion cappuccino and caffe latte drinks.'
Building trust
Mr Szabó informed us that the company's representatives are in touch with partners on a daily/weekly basis to give them support. He believes that coffee sales won't reach the pre-pandemic level for another 1.5-2 years.
Mr Mihályi explained that partners reward the company for maintaining their professional – and sometimes friendship-like – relationship with them by being loyal to their brands.
Mr Gulyás also said that they visit hospitality partners regularly. Coffee sales have suffered a drastic loss, but the machines must be maintained and courses must be organised.
Mr Sánta talked to our magazine about bars and restaurants fighting for survival. If they want to offer the same level of service after the reopening as before the pandemic, they need to rebuild the trust of consumers. The company assists them in this work: their engineers have developed an air cleaner and sanitiser device that can be installed in hospitality units. //
You are already halfway to being a barista!
Flavoured coffee creamers were last year's success products in the USA. Market researchers say these innovations were the most popular among young coffee drinkers. Such products appearing on store shelves as coffee flavouring syrups, free-from, low-sugar and plant-based creamers. //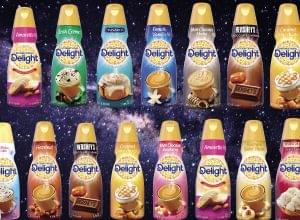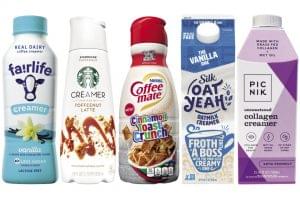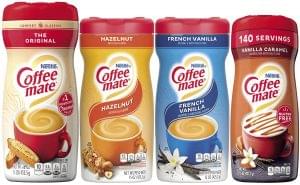 //
Related news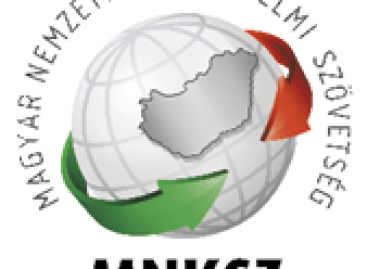 Our magazine discussed the state of play in Hungarian retail…
Read more >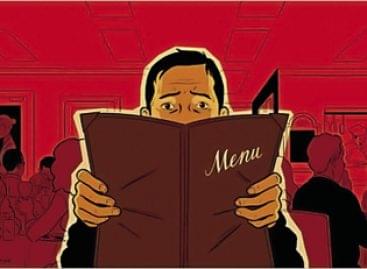 Rather few Hungarian bars and restaurants use a trick that…
Read more >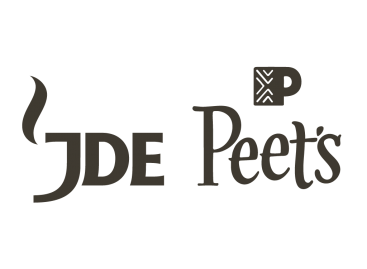 Coffee and tea producer JDE Peet's is to increase its…
Read more >
Sorry, this entry is only available in Hungarian.
Read more >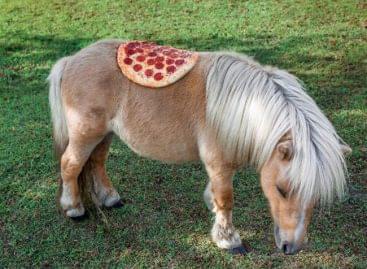 Sorry, this entry is only available in Hungarian.
Read more >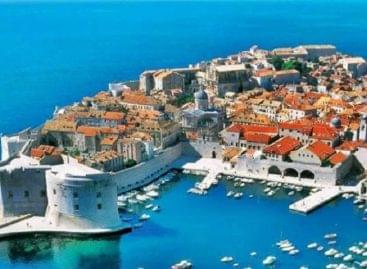 In the first half of the year, 5.7 million tourists…
Read more >