Fragrance is a key factor in fabric softener buying
According to Tímea Kuk, Unilever Magyarország Kft.'s brand manager, fabric softener value sales grew in 2021, but volume sales (and also the number of products sold) decreased. This indicates that shoppers are upgrading in the category. Hypermarkets' share in sales isn't bigger now than that of drugstores, and discount supermarkets are right behind them. The market is going in the direction of large-sized products, even the leading fabric softener brands saw their sales increase the most in the bigger than 2-litre segment.
Zita Rosta, Henkel Magyarország Kft.'s junior brand manager told that in April-May 2021 the sales growth was bigger than the 6% measured in other parts of the year. She added that value sales of Henkel products increased and that sales grew in all channels, but drugstores strengthened their positions the most, with a robust plus 14.5% performance.
Expansion in the eco-friendly segment
Szilvia Madari, Flyfit Kft.'s managing director: "Sales grew a little in the eco category, where our Winnis products are present. We launched two trendy new fragrances, Argan Oil and Black Orchid, to which consumer feedback was very positive. Demand increased in online shops and at wholesalers." The company's experience is that when consumers are already familiar with a brand, they are happy to purchase large-sized fabric softeners.
Katalin István, Herbow International Zrt.'s marketing director told our magazine that sales of Herbow products soared by 50% last year, thanks to an excellent performance in both the domestic and the international market. She explained that shoppers want a long-lasting scent and freshness from fabric softeners. Fragrance boosters have a 5% market share in value. Herbow 2in1 fragrance booster and fabric softener concentrate is a key player in the category. The 200ml product is enough for 40 washes.
Fragrance is still the most important factor
Zita Rosta: "When shoppers decide which fabric softener to buy, the main factors are fragrance and how lasting the scent is. In the last year sales grew the most in the 'aroma therapy' segment, becoming the biggest sub-category. At the same time 'sensitive' product sales also augmented, as more and more shoppers have some kind of skin sensitivity."
Szilvia Madari: "Winnis fabric softeners are available in concentrate format, so they are very economical." Katalin István added that natural product ingredients are now more important for shoppers than before. Tímea Kuk thinks that in the current economic climate product price is also an important decision-making factor.
Innovation never stops
In July 2021 Unilever Magyarország Kft. completely renewed the Coccolino brand, with the focus being on Pro-Fibre technology ultra-concentrated fabric softeners, which can help in preserving the original colours of clothes. Coccolino Care Sensitive laundry detergent gel and capsule are the perfect choice for consumers with sensitive skin.
Renewal and innovation are very important in the fabric softener category too, so Henkel keeps updating its portfolio. The company continues its active communication on television and the digital channel is increasingly important as well.
Winnis eco format products are made using less plastic than those marketed in a bottle. These 'bag' products are often called refills. Flyfit Kft. launched two new fragrances – Winnis Argan Almond and Winnis Black Orchid – so shoppers can already choose from four scents.
In 2021 Herbow International Zrt. rolled out a 2in1 fragrance booster and fabric softener combo, plus 2 new fragrances – guayaba-scented Be happy! and hibiscus-hay White love. Their latest innovation is an eco washing-up foam. //
Related news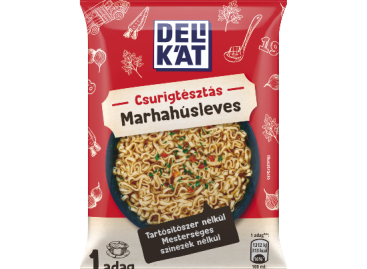 With the new instant noodle soup, Delikát delivers the most…
Read more >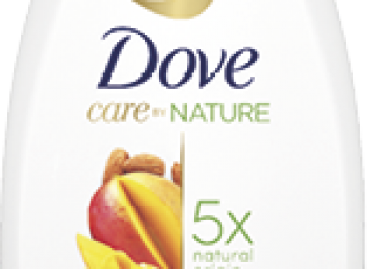 Dove Care by Nature Uplifting shower gel contains natural ingredients,…
Read more >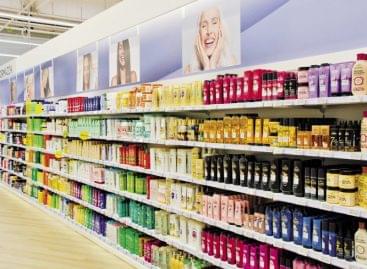 Those days when washing hair was a simple hygiene and…
Read more >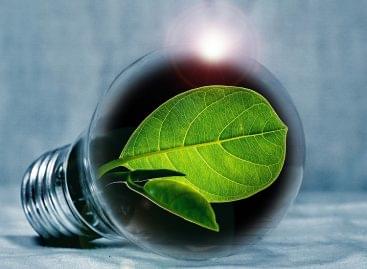 More and more people in the consumer society are choosing…
Read more >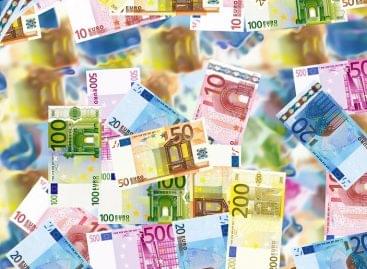 At its plenary session in Strasbourg, the European Parliament supported…
Read more >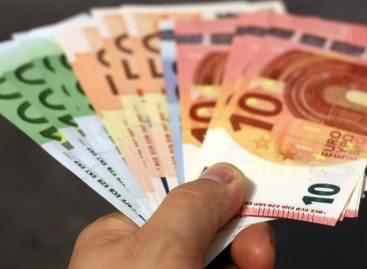 The growth of the economic performance of the euro zone…
Read more >