Magazine: Familiar flavours, new looks
Both sausage and salami sales increased in 2018: 1.4 percent more sausage and 1.5 percent more salami were sold than in 2017. Value-wise sausage sales were up 6.5 percent and salami sales improved by 4.5 percent – we learned from Zoltán Nagygyörgy, product manager of Pick Szeged Zrt. The stricter rules of the Hungarian Food Book purified the market of processed meat products. However, Gábor Zab, domestic sales director of Kométa 99 Zrt. reckons that manufacturers still need to educate consumers about what qualifies as sliced real salami and what is 'slices'. Mr Nagygyörgy revealed that the proportion of pre-packaged product in sales had continued to increase. Discounters strengthened their position in this product category too. Recently consumer demand has increased for various convenience products, therefore Pick Szeged now focuses more on innovative snack type products.
Pick Szeged is 150 years old this year and the company celebrates the anniversary with new products too, e.g. Jubilee sliced thick sausages – told Péter Fábián, Pick Szeged Zrt.'s brand manager (PICK brand). The new range is available in three variants (deli, red pepper, hot), and there is also a thick sausage mix. All products can be consumed by gluten- and lactose-sensitive people, and they don't contain flavour enhancers either. PICK Winter Salami got a new look with the special 150 year anniversary logo.
HERZ is the biggest player in the market of branded ham products, plus there are also premium salamis and sausages in the portfolio. Szilvia Vízhányó-Pitrik, Pick Szeged Zrt.'s senior brand manager (HERZ brand) informed our magazine that GMO-free HERZ Gala hams are the perfect choice for conscious consumers. Their latest innovation is HERZ Vital salami, which doesn't contain artificial flavours, colouring agents, flavour enhancers and E-numbers or allergens. The company's third brand in the market is Família. It focuses on price-conscious consumers and has acquired considerable market share recently.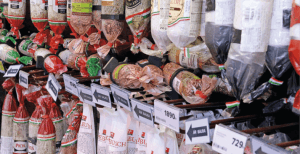 Sales of Kométa 99 Zrt. increased significantly in the market of traditionally fermented salamis, in both the domestic market and abroad. Mr Zab revealed that their most popular product is the classic Winter Salami, but sales of the sliced version are growing faster; the 400g size is the most popular. Hyper- and supermarkets are important sales channels for Kométa products. They export salamis to 35 countries. Kométa's Italian salamis (Milano, Napoli, Vero) target those who travel a lot in Europe and can appreciate these salami variants that differ from the typical Hungarian taste. They smoke products using top quality beech wood, which they burn without the bark for an even more pleasant smoky taste.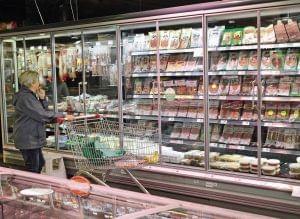 Gyulahús is one of the oldest market players: they have been smoking their cured meat products on beech wood for more than 150 years. They ferment Gyulai sausages and salamis in the classic style. Éva Tamáskovitsné Gila, marketing manager of Gyulahús Kft. spoke to us about growing demand for the Hungaricum Gyulai Sausage. The company's experience is that hot variants are increasingly popular, so they have come out with an Extra Hot Sausage. Gyulahús manufactures nearly 30 different cured meat products. As regards export, smoked products made with red pepper are the most popular in neighbouring countries, because typically other types of cured meats are made there.
Last year Alföldi-Hús Zrt.'s cured meat production capacity nearly doubled and the biggest winner of this was turkey sausages. Purchasing and sales manager Veszna Krunity told Trade magazin that Swabia sausages had been granted the Value and Quality Award trademark in 2018. By the end of 2019 Alföldi-Hús' turkey sausages will be available in the stores of most retail chains. In production the company minimises the chances for allergens appearing in products: manufacturing takes place in a factory where no milk and gluten-containing raw material are processed, and they also plan to substitute soy with something else. New products will be launched in the autumn.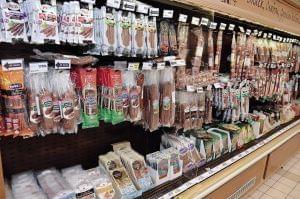 Related news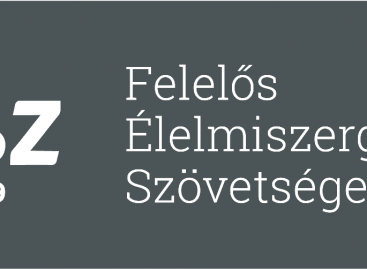 Tamás Éder, president of the Federation of Responsible Food Manufacturers…
Read more >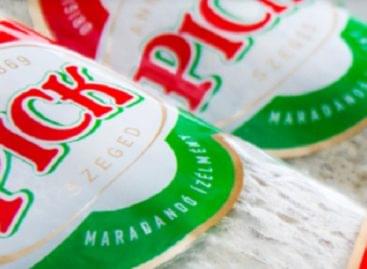 The manufacturer's quality guarantee seems to mean more than anything:…
Read more >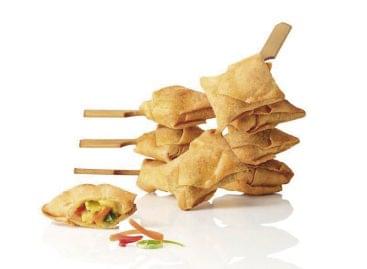 Finger food is a category that keeps developing, thanks to…
Read more >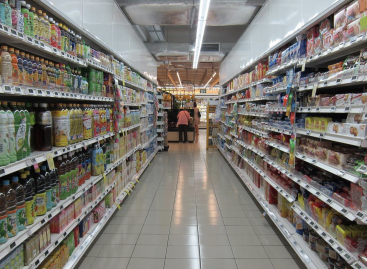 Ever-increasing energy prices result in unexpected steps. Some European retailers…
Read more >
As of this fall, it will be possible to farm…
Read more >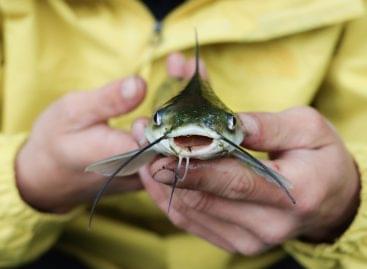 The complex development of the breeding technology of three indigenous…
Read more >