Drown in flavours
Home cooking and baking became widespread in the last 12 months when people were mostly staying at home. Thanks to this, sales of spices, marinades and sauces increased.
According to Márta Galácz, managing director of KOTÁNYI Hungária Kft., last March when consumers were stockpiling due to the pandemic, so-called mono spices were the best-sellers. After the first wave of COVID-19 ended, spice mix sales started to grow, especially in the barbecue season.
Different trends in different sales channels
Value sales have been growing more dynamically than volume sales, which indicates that shoppers don't really make their buying decisions based on price. Parallel to this, private label spices were able to strengthen their position.
Henrietta Csicselyné Biró, sales director of Thymos Hungária Kft. called our attention to spice mix and spice salt sales growing faster than mono spice sales, while sales results of liquid spice marinades are developing differently in different sales channels: sales of these increased the most in the shops of Hungarian-owned retail chains, then came supermarkets in the sales ranking, followed by discounters and wholesalers. In January-March 2021 like-for-liquid spice marinade, mono spice, spice mix and spice salt sales were up 40 percent.
Elevating average prices
Average prices have increased in the market and the forecast is that they will continue to do so – and not only because of COVID-19.
We learned from Nóra Czugéber, brand manager of Lacikonyha Magyarország Kft. that product ingredient prices are on the rise, because of the climate change in Europe and all over the world.
Zsanett Julis, sales director of Házi Piros Paprika Kft. talked to our magazine about the big increase in the price of not only product ingredients but packaging materials too. She reported that sales of their products bearing the Hungarian Product trademark are growing.
Edina Prencsokné Dékány, marketing manager of Maresi Foodbroker Kft. revealed that sales are going in the direction of large-sized, more economical products. The pandemic situation has strengthened this trend further.
Building via innovations
If we take a closer look at sauces, what we see is that table and grill sauce sales are growing by double-digit numbers.
Anita Plánk, ideation lead of Unilever Magyarország talked to Trade magazin about the dominance of branded table and grill sauces and the importance of new innovations. From this year the company's Hellmann's and Globus Light mayonnaise products are marketed in recycled plastic bottles. In 2021 two new table and grill sauce flavours will come out under the Globus brand: Globus Pizza sauce and Globus Grilled Sandwich sauce. A new innovation from Hellmann's is going to be Cheddar sauce this year.
A new premium brand hits the market
Fleur Légrádi, brand manager of Nestlé Magyarország reported to us that in March 2020 they had launched 4 different bottled sauce products – these are the perfect choice if one wants to cook something tasty in a simple way.
For this year's barbecue season the company is preparing with launching a premium new brand that is already popular in Western Europe, called Thomy. Shoppers will find the BBQ, Sweet Chilli, Sweet and Sour and Mexican Salsa variants of Thomy on the shelves of SPAR stores. Thomy salad dressings will also be available in these shops, in 3 flavours: Green Herbs, Fig and Mustard and Tomato. In Auchan stores Thomy will debut with 7 different Thomy BBQ sauces in bottle format. Nestlé's 3 grill spice mixes continue to be present in shops.
Easy to prepare and healthy
This year Kotányi's innovation work focuses on healthy lifestyle and easy preparation. Salt-fee Horváth Rozi spice mixes have already entered the market.
Ms Galácz informed that Kotányi welcomes spring by rolling out a new brand: the Quick and Easy product line is the perfect help if one wants to cook something fresh and healthy in a short time. The salad spices need to be added to oil and vinegar to create new flavours in classic, Mediterranean and exotic styles, and the company has also developed three spice mixes for pasta dishes.
Special products for those who like to experiment
In 2021 Lacikonyha Magyarország based its new innovations on two consumer trends: people staying at home are more willing to experiment in the kitchen and consumers being open to new flavours.
Ms Czugéber shared the news that honey-beer and tomato-garlic liquid spice marinade variants will debut under the Ízmester brand. In line with the hot mustard trend, the company launched a Polish-type mustard called Lengyel Mustard. Their mustard strategy is to offer bigger quantities of special flavours at affordable prices, by this convincing shoppers to try these flavours.
More people are buying bigger variants
Maresi Foodbroker is the distributor of Felix ketchups, which can be found in shops in three sizes. The majority of sales is realised by 435-450g variants, followed by 960g-1kg versions – in this segment shoppers can already choose not only classic and hot ketchups, but also a product made without added sugar that contains 60 percent fewer calories and a very hot Pokol Tüze ketchup; the biggest product size is 1.5kg.
Edina Prencsokné Dékány told that sales of 1kg and 1.5kg ketchups are growing fast, so this year they will unveil the no added sugar product variant in 1.4kg size.
In search of new markets
Házi arany spices had a successful barbecue season last year, in part thanks to the 2 new marinade-bag format products.
Ms Julis explained that their spice mixes and condiments offer classic flavours, but they are free from sodium glutamate and gluten. In the current market situation the company isn't focusing on developing new products, but they would like to stabilise the market they already have and to enter new markets with the existing products.
Házi Piros Paprika Kft. is in talks with several retailers about manufacturing private label products. They also launched a new website called www.alfoldize.hu for the whole product portfolio, including small-size Házi Arany products, Kalocsai Fűszerpaprika and Szegedi Paprika Zrt. products. The old website www.haziarany-webshop.hu is now for gastro products only.
Earning the trust
Rubin Kft. sees online sales strengthening: in comparison with 2020, the sales by the company's online shop surged by 37 percent.
Sales and marketing manager Boglárka Mezei told our magazine that their spice paprika seed oil and crushed spice paprika product are very popular in the barbecue season. In addition to their ground Szegedi Spice Paprika products, they also offer beech wood smoked ground spice paprika. Last year they put premium quality Rubin spices on the market: black pepper, white pepper and caraway seed in whole and ground formats – in not only 100g but also 500g gastro formats.
Ms Mezei believes that in the current market situation the company needs to earn the trust of consumers, so that they will buy the products. To this end detailed product descriptions, photos and reviews are used online.
Trying to find the fifth flavour
We learned from István Domonkos, owner and managing director of DOMI Fokhagyma Kft. that the price of garlic had increased considerably in the European market. The company's most popular product is ready-to-cook cloves of garlic, followed by 1kg plastic bucket format crushed garlic products with 61-percent and 90-percent garlic content – these are preferred by restaurants.
This year the company launches a new, premium category crushed garlic product, which contains more than 90 percent garlic and is preservative-free. A sweet surprise will also be unveiled in 2021: DOMI is currently working on a bonbon made with black garlic; this can also be enjoyed by diabetic patients, as there is no added sugar in it. The combination of premium dark chocolate and black garlic offers the mysterious fifth flavour, umami to consumers.
Resealable packaging isn't only a premium feature any more
In 2020 sales of preservative- and sodium glutamate-free Thymos liquid spice marinades doubled, while grill spice, spice mix and spice salt sales augmented by more than 50 percent. Henrietta Csicselyné Biró spoke to our magazine about growing consumer demand for large-sized, resealable Big Pack products in upright bag format. Sales of these soared by more than 40 percent in 2020. Last year's new product – 9 types of Spice Mills – is also more and more popular.
Thymos Hungária Kft. is getting ready for the 2021 barbecue season with resealable, 90g Marco Polo liquid spice marinades in upright bag packaging – Marco Polo is the first-price brand of the company. Thymos Hungária Kft.'s new Premium Thymos range consists of 80g sodium glutamate-free cubes in 4 different flavours. //
Black pepper, mixes and paprika are the top spice products

Spice sales valued at HUF 21 billion between February 2020 and January 2021, having grown by 10 percent. Volume sales were up 8 percent at 3,600 tons. Nearly 40 percent of spice sales was realised in 401-2,500m² stores and 69 percent of spice revenues were generated by manufacturer brands. Black pepper has 20 percent of the market, spice mixes are at 18 percent and paprika's market share is 17 percent. 26-50g packs are the most popular, followed by the 11-20g format – the former's market share is 30 percent, the latter's is 29 percent in value. //
Tags:
COVID-19
,
DOMI Fokhagyma Kft.
,
dresszing
,
fűszerek
,
fűszerkeverék
,
fűszerpác
,
Házi Piros Paprika Kft.
,
Kalocsai Fűszerpaprika Zrt.
,
Kotányi Hungária Kft.
,
Lacikonyha Magyarország Kft.
,
Maresi Foodbroker Kft
,
Nestlé
,
Nielsen
,
Rubin Kft
,
Spar
,
Szegedi Paprika Zrt.
,
szósz
,
Thymos Hungária Kft.
,
Unilever Magyarország
Related news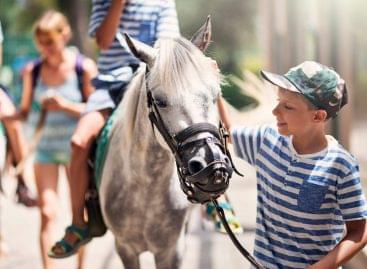 As a family business, SPAR Hungary does everything to make…
Read more >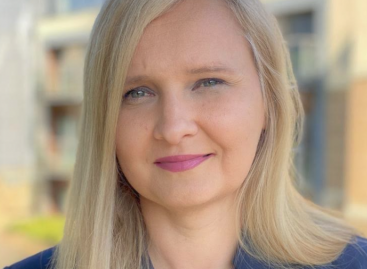 After nearly six years of Hélène Kovalevsky's management, Lidia Wrońska…
Read more >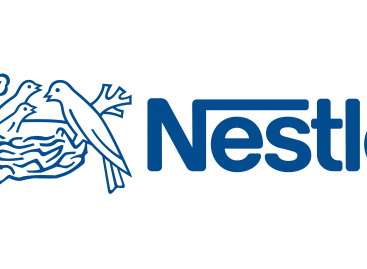 Food giant Nestlé has acquired a majority share in German…
Read more >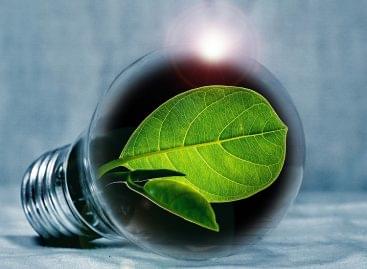 More and more people in the consumer society are choosing…
Read more >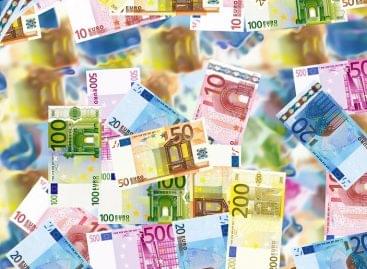 At its plenary session in Strasbourg, the European Parliament supported…
Read more >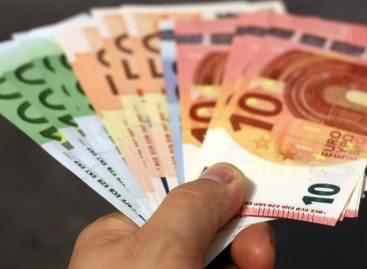 The growth of the economic performance of the euro zone…
Read more >