Magazine: So many advantages
Although canned vegetables prepared without preservatives perfectly fit into a healthy diet, there is a big difference between theory and practice. According to András Szirbek, marketing director of Bonduelle Central Europe Kft., Hungarian vegetable consumption is only half of the European average, and young people eat less vegetable than old ones. Corn is the most popular variety and sales of pulses increased the most.
Shoppers still like old favourites
Canned fruit and vegetable sales grew in 2019 and these products were among the winners of the stockpiling induced by the COVID-19 pandemic. We learned from László Berényi, sales director of Globus Konzervipari Zrt. that in this period shoppers purchased all of their old favourites, plus they tried basically all other Globus canned vegetable products too – they require no cooling and are made without preservatives. The sales director sees growing demand for family-size products. Private label canned fruits and vegetables have remained popular, but there is a shift towards high quality products and manufacturer brands in the market.
Zoltán Varga, Global Green Europe Kft.'s regional trade manager informed us that convenience products with an added value are increasingly popular in both the HoReCa and the retail channels. A good example of this is chopped or sliced pickled cucumber for making sandwiches. In the case of this product not only the 720ml size is selling well, but also the 1,700ml variant.
Corn without added sugar and educating consumers
Bonduelle reacted to modern consumer needs last year by introducing the Legumio product line as a new category: pulses in pasta format that are rich in protein and fibres and are gluten-free. The company was the first to introduce canned corn made without added sugar to the market, under the Gold name, and now its Premium version is about to come out. The company feels that Hungarian consumers need to be educated about the beneficial health effects of vegetable consumption. Globus Konzervipari Zrt.'s sales director agreed that educating consumers is of utmost importance if canned food companies want the market to expand. The company's innovation work focuses on developing products that offer convenient solutions to consumers. Áron Dankó, regional brand manager of Globus added that they are focusing on online marketing at the moment.
One step ahead of consumer needs
Global Green Europe Kft. is one of Hungary's biggest vegetable processing companies; in the domestic market they are present with the GreenHouse brand. The regional trade manager told our magazine: in innovation work their strategy is to be one step ahead of consumer needs and to satisfy them at the highest level, at the same offering processed vegetables in several forms and flavours. This year the company is putting more new products on the market, such as sour cherry with special spicing, BBQ jalapeno and BBQ pickled cucumber.
EKO Konzervipari Kft.'s main products are canned corn and peas, and typically they sell them abroad as private label products. Head of sales József Hart told: shoppers seem to like frozen vegetables better than canned ones. In his view the stockpiling trend might change this attitude, but it is too early to tell at the moment. The company's innovation work follows the needs of retailers, as in the domestic market EKO's products are sold with their labels. Mr Hart also talked to Trade magazin about their communication activities, informing consumers about the new EKO online store via the company's products, both online and offline for a 2-year period.
Fish is coming up
Gábor Kovács, country manager of paté specialist Hamé Hungária introduced their segment as follows: this part of the market has been stable for years. The majority of shoppers buy the category because of the functional advantages or their own convenience needs. Consumer taste is changing, as shoppers are focusing more on what products are made of and how healthy they are. In line with this, sales of fish- and vegetable-based patés are increasing. The country manager added that almost all of their products are marketed in recyclable cans, which means that they put a smaller burden on the environment than products in plastic packaging. As for Hamé Hungária's innovation work, the company is focusing on using better ingredients and developing products with the healthiest components, e.g. a fish product with bulgur is about to hit the shops this autumn.
Del Pierre Kft. is present in the market with different types of canned food, but their canned fish products generate the biggest volume sales. Sales director Zsuzsa Takácsné Rácz told: their Twist brand has been in the market for more than 12 years and the company's experience is that the tuna segment is the biggest and most dynamically developing one in the canned fish category. Last year Del Pierre Kft. launched Twist tuna salad products, while this autumn brings the debut of the Twist salmon steak in 3x80g format; plus Twist Paté comes out in tuna and salmon versions too.
Canned food sales surged in March

Value sales of canned vegetables augmented by 21 percent to reach HUF 17 billion between July 2019 and June 2020; volume sales were up 12 percent as 26,000 tons of canned vegetables were sold. In March 2020 shoppers spent nearly twice as much on the category as in March 2019. We bought 47 percent of canned vegetables in 401-2,500m² stores.
Private label products realised 54 percent of value sales and 63 percent of volume sales. However, the engines of sales growth were branded products: sales of these grew by 25 percent in value and 15 percent in volume. Hungarian shoppers spent the most money of canned corn – this category realised nearly one third of total value sales.
Canned tuna sales also jumped in March 2020: in comparison with March 2019 value sales soared by 79 percent. Between July 2019 and June 2020 consumers spent almost HUF 9.5 billion on about 2,500 tons of canned tuna. Value sales were up 23 percent and volume sales increased by 15 percent. Manufacturer brands were responsible for 73 percent of value sales. About 60 percent of canned tuna value sales was realised in 401-2,500m² stores. //
Related news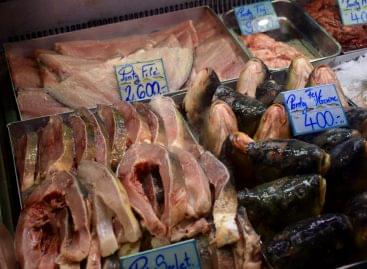 Hungarian fish are of high quality and healthy. This is…
Read more >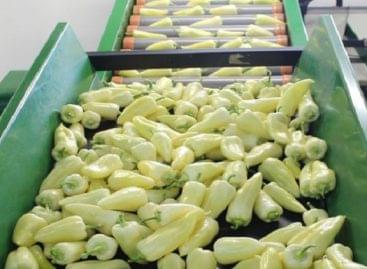 The fact that it has won the title of Hungaricum…
Read more >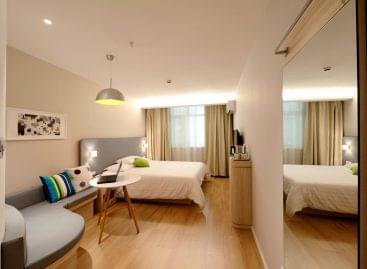 The coronavirus pandemic has reduced reluctance to travel less than…
Read more >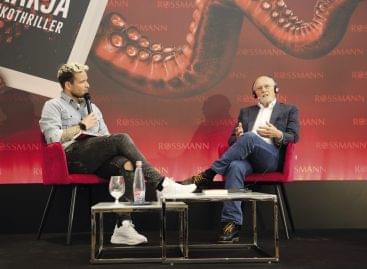 Haris Park, 10 November 2021 I.B.: Why did you decide…
Read more >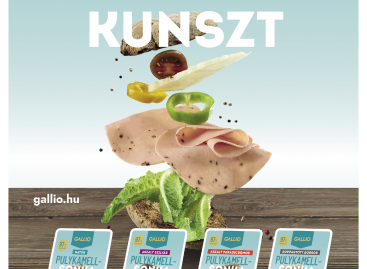 Demand is on the rise for high quality, healthy foods…
Read more >
Kotányi was originally established by János Kotányi in Szeged in…
Read more >