Hair care goes way beyond hygiene
Those days when washing hair was a simple hygiene and care routine are behind us, today it is a real beauty care practice.
Zsófia Gózon-Karajz, L'Oréal Magyarország Kft.'s trade marketing manager told our magazine that sales grew by 8.2% in the hair care segment in Hungary in 2021. Sales of L'Oréal products augmented 1.5 times faster the market average. "Our Fructis brand produced the biggest growth, thanks to the excellent performance of the Hair Food sub-brand, but Elseve sales also developed way above the market average at 14.6%" – she added.
Yvette Krubl, Procter & Gamble's corporate communications manager in Central and Eastern Europe talked to our magazine about a double-digit sales growth in the care product segment. "During the Covid pandemic people started spending more time at home. Many hair treatments formerly done in a hair salon are now part of the home routine" – told the corporate communications manager. Shoppers like to purchase hair care products in specialist shops the most.
Zsófia Kern, Henkel Magyarország Kft.'s junior brand manager revealed that the sales growth was the strongest in the hair mask segment. "We are glad to report that the Henkel portfolio was one of the engines of this growth, with its already existing and newly launched products" – she told our magazine, adding that drugstores are responsible for the majority of the hair care product sales growth.
Complex care for the hair
Abigél Vági-Győri, Henkel Magyarország Kft.'s brand manager: "Large size, special offers and multipacks are very popular, just like hair care products made with natural ingredients and free-from formulas, and innovative technologies and practical solutions." The brand manager told that convenient, practical products such as shampoo refills, and conditioners and hair masks working in just a few seconds play the main role.
Ms Gózon-Karajz called our attention to the fact that the care segment is the biggest driver of the sales increase, because more and more consumers look at the category as it was complex care, and not just simple hygiene practice. Sales of XXL products are growing a little.
Ms Krubl broke the news that one of the most influential trends is skinification: manufacturers using ingredients in hair care products that are already well-known and popular in skin care, e.g. hyaluronic acid, vitamin C. Organic hair-strengthening products are gaining ground among new generation shampoos and conditioners. The sea collection of Procter & Gamble's Head&Shoulders and Herbal Essences products is marketed in packaging with 25% plastic waste from the oceans.
New products, reformed formulas
L'Oréal Magyarország Kft.: in 2021 Sleek hair serum and Wonder Water lamellar conditioner were launched in the highly successful Elseve Dream Long product range. As part of the skinification trend, the Elseve brand came out with Hyaluron Plump products for a full hair care routine. Under the Fructis brand, the company's new innovation is a vitamin C range – for both women and men.
Procter & Gamble: Bear Fruits hair masks are very popular all over the world and now they are also available to Hungarian consumers too. All-time classic Head&Shoulders shampoo can now be bought in Snow White variant. The famous Pro-V formula of the Pantene brand, combined with bamboo and biotin, is used in Miracles products to reduce hair loss caused by split ends. Pantene Pro-V Silky & Glowing shampoo has a formula which contains biotin and hydrolised silk protein.
Henkel Magyarország Kft.: this year started with innovations such as Gliss Aqua Revive moisturising products, which solve the problem of dry hair with sea algae and hyaluronic complex. For the Gliss 7 sec hair mask it takes only 7 seconds to make an impact. New Syoss Intensive conditioners provide intensive care to dull and damaged hair, while the family brand Schauma is currently undergoing a renewal, getting a new formula and a new look. //
Related news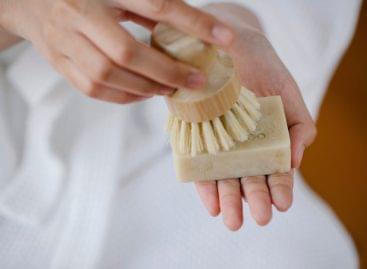 The use of waterless products in personal care launches is…
Read more >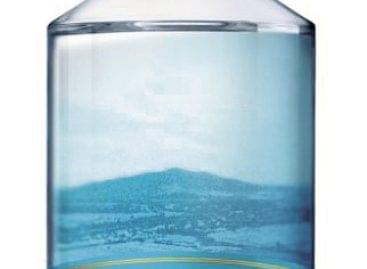 Hungarian gin drinkers care about quality: the sales growth was…
Read more >
Viktória Müller, Unilever Magyarország Kft.'s brand manager told our magazine…
Read more >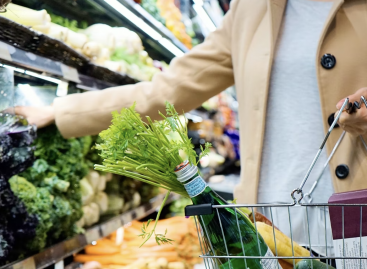 In 2022, product prices in Hungary skyrocketed. The increase in…
Read more >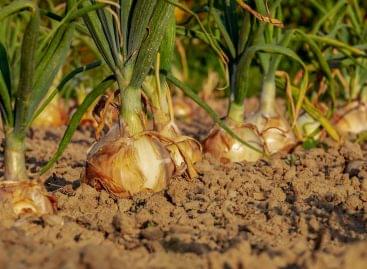 At the request of the member states, due to the…
Read more >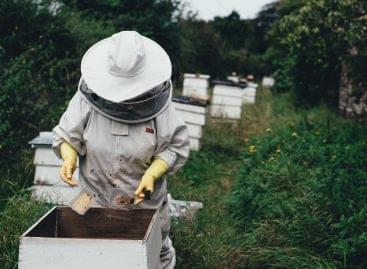 This year's honey harvest in Romania will fall well short…
Read more >