Magazine: Will this year's barbecue season go up in smoke?
Jens Hillebrand, managing director of Trade Group Europe Kft.: "During the pandemic there was an upturn in the grill product market, but we are pessimistic about this year's season: growing ingredient and energy prices will entail a double-digit grill product price increase from May. This is likely to make consumers turn towards fresh or less processed meat."
András Benkő, sales and marketing director of Kaiser Food Kft.: "Sales of large-sized products have grown because of the increase in consumer demand. The biggest grill product brands turn up on the shelves of discount supermarkets more often now." In 2021 Kaiser Foods launched international grill sausage varieties (American, Indian, Mexican).
Traceable and fresh
The PICK Friss fresh meat product range is perfect for both barbecues and roasting in a pan.
Georgina Harkai, Bonafarm Zrt.'s brand manager assistant: "More and more shoppers know our products, and they like high quality and safe Hungarian meat. Fresh meat products bearing the PICK Friss logo are guaranteed to be fully traceable. These premium quality, high added value pork products come from pigs fed exclusively with GMO-free animal feed. Our farms have the GLOBALG.A.P. animal welfare certification too." The most popular PICK Friss fresh meats for grilling are pork loin and ribs. Shoppers can find the products sliced and packaged in the refrigerators of grocery stores.
Hurka on the grill
Last year's barbecue season was superb for Pápai Hús, as sales nearly doubled in the grill product segment, and their new product range, Hipster, made a successful debut.
Péter Szappanos, managing director of Pápai Hús Kft.: "There are more questions than answers about the season ahead of us, as the prices keep rising." Grill hurka (boiled liver or blood sausage) is going to be this year's new innovation under the Hipster brand. In the premium segment the company will roll out an exotic-tasting Gardengrill product.
Flexitarian grill products
Last year grill product sales of Wiesbauer-Dunahús augmented by double-digit numbers, in both volume (more than 500 tonnes) and value. Zsolt Kazai, sales manager of Wiesbauer-Dunahús Kft.: "We don't expect this season to be as successful as last year. Prices have skyrocketed in the meat market and they keep growing. The situation is worsened further by the growing inflations, the weakening forint and the problems in the supply chain." Wiesbauer grill products will be available in two discounter chains this year. A new flexitarian grill product will also be launched, as a reaction to the latest trends.
New product variants for more comfortable use
Aliz Varga, Sole-Mizo Zrt.'s senior brand manager: "The average product price increased last season, as the market reacted to the production cost increase by reducing grill cheese sizes. This step was also in line with the convenience trend. Our Mizo grill cheese is available to shoppers in 4- and 6-slice, ready-to-cook format, in natural and herb flavours." Mizo grill cheese can be prepared on the grill and in a frying pan too, so they make a perfect lunch or dinner all year.
Many novelties and an international campaign
The starting point of Kőröstej Kft.'s innovation work is that consumers want new products: special shapes, new flavours and product variants, and of course convenient ready-to-cook grill cheeses. Béla Nagy, Kőröstej Kft.'s marketing and PR manager: "In partnership with Gyulahús, we entered the market with grill cheese sticks with Gyulai sausage spicing. Hajdú Burger grill cheese renewed for the season with smoked BBQ spicing. There are two new grill cheese flavours available, curry-saffron and honey-mustard, and Hungarian consumers simply must try the fried onion Grillenyica too." With the Hajdú brand Kőröstej will implement a large-scale international campaign in the second half of the year.
Grill cheese that can be prepared in a pan means a longer season
Mariann Nagy, Savencia Fromage & Dairy Hungary Zrt.'s sales development manager: "Sales grew by double-digit numbers in the grill cheese market last year, but the growth rate was lower than in 2020. There were more price promotions in every retail channel. Grill cheese buyers prefer branded products to private labels, which is quite rare in the cheese market."
Savencia is building the Tihany, Karaván and Medve grill cheese brands. Csenge Berek-Giczi, Savencia Fromage & Dairy Hungary Zrt.'s senior brand manager: "Our goal is to make the grill cheese category less seasonal, so this year again we are preparing for the season with a grill cheese that can be prepared in a frying pan. The grill product segment is a lively and rapidly changing category."
Marketing in focus this year
Miklós Rohony, Szarvasi Mozzarella Kft.'s export and marketing manager: "Increased demand for grill cheese has led to a bigger product selection. Larger products have also entered the market, which may seem better choices price-wise, but their use must be planned with greater care." Last year Szarvasi Mozzarella put a chilli and a Mediterranean grill cheese on the market. The company will do strong marketing campaigns this year.
Reliable and natural
Szarvasi Agrár Zrt. launched Szarvasi Serpenyős Grill Cheese products – these can be prepared in a frying pan – which are special, because they GMO-free, fully natural and free from all kinds of additives. Balázs Molnár, sales manager of Talentis Agro Zrt.: "In the rather chaotic market conditions shoppers prioritise reliable branded products, so we are also focusing on promoting these. This year two new products will hit the shops: bear's garlic and Asian grill cheese." One of the main communication channels of Szarvasi Agrár Zrt. is the shops, where they concentrate on facilitating and speeding up shopper decision-making right before buying. //
Related news
In the spring of 2022 new flavours join Mizo light…
Read more >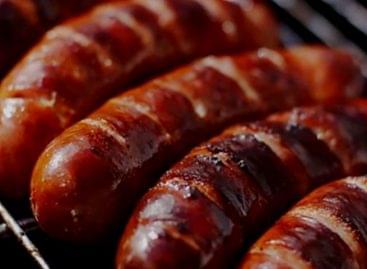 The market for grilled sausages exceeded the turnover of 4.5…
Read more >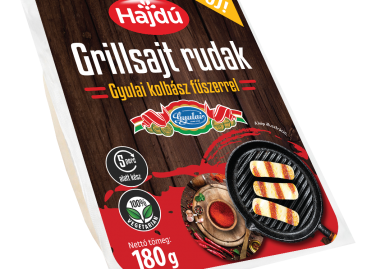 Kőröstej launches new grill cheese sticks with Gyulai sausage spicing.…
Read more >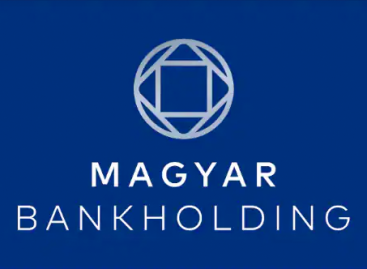 Exceeding expectations, industrial production increased by 9.4% in May, while…
Read more >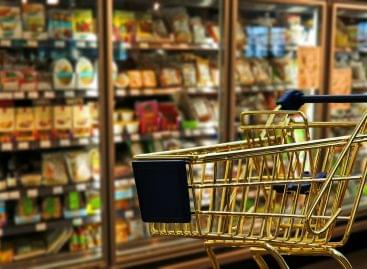 According to the raw data, the volume of retail trade…
Read more >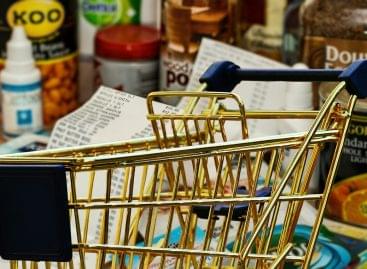 Household consumption may have peaked in May, the population has…
Read more >