Magazine: Focusing on the comfort and safety of babies
NielsenIQ data reveals that volume sales were only up 1.3% in the diaper category in 2021. Gréta Tölgyesi, Essity Hungary Kft.'s senior brand manager: "As for the 7% increase in value sales, it was mainly the result of the price increase and shoppers opting for more expensive product types." Parents still buy more than half of diapers in drugstores.
Éva Orgován, Johnson & Johnson Kft.'s shopper activation manager told our magazine that value sales augmented in the baby care product category, mainly thanks to a better sales performance by drugstores. "In e-commerce, and I am talking about those chains that have both physical and online stores here, the sales growth was small in 2021" – she added.
Drugstores are the strongest, but the online channel is developing
Ágnes Krisztián, Reckitt Benckiser Kft.'s junior brand manager informed that baby laundry detergent sales plummeted 29% in 2021. On the contrary, sales jumped 19% in the sensitive category. "Baby laundry detergent is a small category with few market players, but companies keep entering the category as Hungarian consumers are becoming more conscious. Demand is rising for premium products, for instance Lovela Baby sales surged 217%" – explained Ms Krisztián.
Martin Varga, sales manager of Prezentex Kft. talked to us about how successful 2021 was for their moltex diaper: "We almost doubled the results of 2020 and this performance stands alone in the category. Communication is more effective online and in general we can say that the baby care category feels well in the online world."
Feeling safe is a top priority
Reckitt Benckiser's representative explained that is very important in this product category to give consumers a chance to try the products. Every young mother has this opportunity, as Lovela Baby products can be found in free pregnancy starter packs.
Prezentex Kft. believes that product quality and guaranteeing a feeling of safety are the key areas for baby care product manufacturers. The company's experience is that stable, long-lasting prices are just as important as regular price discounts. Brand loyalty has strengthened further because of the Covid-19 pandemic.
Essity Hungary Kft.'s senior brand manager said that one of the top innovation directions is developing eco-friendly products. It is the responsibility of product manufacturers to put as small a burden on the environment as possible.
Johnson & Johnson Kft.'s expert revealed that all products in their portfolio contain more than 90% natural ingredients. The company makes it a priority to use ingredients in production that cause no harm to natural waters and the ecosystem. They have also cut plastic use in manufacturing.
Trend-based innovations
Sales of Essity Hungary Kft.'s Libero Touch pant and pull-up diapers have been growing steadily since their launch in 2020. Pant diaper use is spreading in Hungary and this trend is reflected in Libero sales. Reckitt Benckiser Kft.'s most popular product is 1.45-litre hypoallergenic liquid laundry detergent. In e-commerce 2.9- and 4.5-litre liquid laundry detergents sell better. This year the company launched the 23-capsule hypoallergenic Lovela Baby laundry detergent.
Johnson & Johnson Kft.: the Johnson's Bedtime™ range has been a success story since its launch These products contain soothing NaturalCalm™ aroma, which is good for babies before they go to bed. The Johnson's CottonTouch™ baby wash and lotion product range was developed especially for the sensitive skin of newborn babies.
Prezentex Kft.'s moltex diapers are building on long-lasting trust. The company had introduced monthly packs and these brought good results. At the moment they are working on new innovations, but already existing products are also regularly updated. //
Drugstore dominance in the baby care market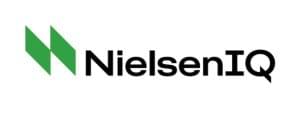 The NielsenIQ retail index audits four baby care categories – nappy, baby wipe, baby powder and baby oil – and combined sales of these reached HUF 33bn in January-December 2021, as sales grew by 6%.
Nappy: this is the biggest baby care category and last year value sales went above HUF 24bn. Value sales rose by 7% and volume sales grew by 1% at 373 million products. Manufacturer brands had 63% of the market in value and drugstores had a 57% share in value sales.
Baby wipe: sales were above the HUF 8bn level, as value sales were up 5% and volume sales augmented by 3%. In this category manufacturer brands were responsible for 57% of sales in value. Sales of these improved by 14%, while private label baby wipe sales dropped 4%.
Baby powder: from the four baby care categories audited by Nielsen IQ only this one contracted in terms of volume sales – sales were down 2% at 131,000kg. At the same time value sales got 3% bigger and were worth HUF 415m. Drugstores were the main places for buying baby powder, with a 45% share in value sales.
Baby oil: the market's value is below HUF 265m. Value sales jumped 9% and volume sales increased by 5% in 2021. Drugstores were responsible for 62% of sales. Manufacturer brands realised about 89% of sales, but sales grew faster in the private label segment, by 18% in value and 13% in volume. //
Related news
Johnson & Johnson will stop selling talc-based baby powder globally in 2023,…
Read more >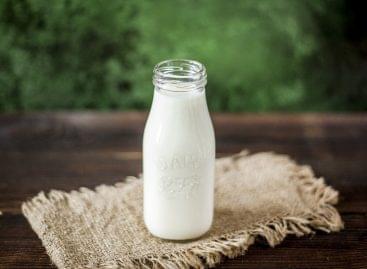 The increase in the producer price reduced the gap between…
Read more >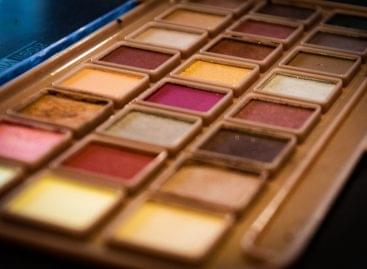 Cosmetic packaging is experiencing a shift toward more interactive and…
Read more >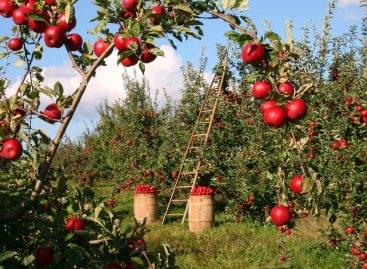 In addition to the lack of water, heat waves and…
Read more >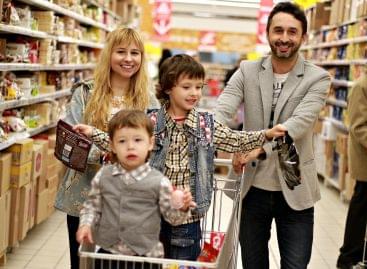 Tesco says goodbye to staffed checkouts as it prioritises self-service…
Read more >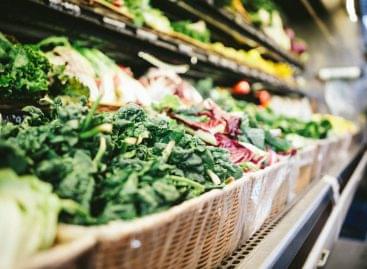 Biological waste found at every step of the food chain…
Read more >