Not really a fruitful year
Sió-Eckes Kft. experienced growing value and volume sales in the first quarter of 2020 in the fruit juice, nectar and drink (FJND) market, but marketing manager Anita Pusztai added that the pandemic entailed a double-digit sales drop in April, which lasted for three months. She explained that the coronavirus had a negative impact on the sales of private label products too, but the shift towards private labels continued. Sales of 100-percent fruit juices and nectars kept growing fast in value, especially in the case of those with added vitamins and a beneficial health effect, such as hohes C.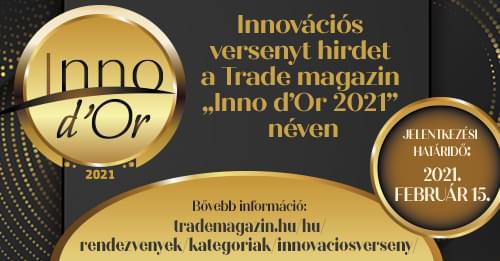 András Palkó, marketing operations manager of Coca-Cola HBC Magyarország revealed that Cappy sales also reduced during the pandemic. He added that shoppers became much more price-sensitive, but the latest research shows that after the first few panic-buying weeks of the pandemic, the lockdown brought planned shopping and consumers plan to keep this habit in the future as well. In the March-May period the HoReCa channel suffered badly, while retail was booming. However, only discounters managed to increase fruit juice sales.
Small-size products suffered
According to the Hungarian Mineral Water, Fruit Juice and Soft Drink Association (MAGYÜSZ), sales in the category reduced by 19 percent in the second quarter of the year – fruit drink sales dropped 14 percent – told Adrienn Horváth, Márka Üdítőgyártó Kft.'s marketing director. Sales of the company increased by 40 percent this spring, thanks to their innovation work and a promotion campaign. Sales of Márka Fruitica drinks didn't decrease either if compared with the same period of 2019.
Garden Juice Kft.'s small-size products suffered the biggest blow in the spring months, but luckily their 3- and 5-litre products improved their sales performance in comparison with the first half of 2019. Sales director Mihály Kozma said: in physical stores private label sales are dominant, but in online shops branded fruit juices perform better.
Market restructuring takes a bit more time
Adrienn Horváth talked about how large-size products prevailed during the lockdown, while sales of small-size fruit juices purchased from vending machines and in cafeterias decreased. Luckily for the company, Márka has always been strong in the large-size segment. The biggest sales increase was generated by 1.5-litre Fruitica products. Mihály Kozma expects that from the second quarter of 2021 there will be a market restructuring and even more people will opt for a healthy lifestyle and drink 100-percent fruit juices.
Online sale improved
Anita Pusztai reported to us that sales in e-commerce soared this spring and this trend didn't stop after the lockdown ended. Sió-Eckes Kft. is going to pay special attention to this channel in the near future. The products of the company have an exceptionally high share in online sales. András Palkó sees growing demand for healthier, high fruit content fruit juices with an added value. In his view, shoppers are happy to return to physical stores, but the share of online FMCG purchases is still much higher now than it was before the pandemic.
New flavours, updated recipes
In the last few years, the Topjoy brand developed into one of the top brands in the fruit juice market. Their small-bottle products – which are famous for the 400 different messages hidden in product caps – serve as a firm basis for the brand. Anna Cholnoky, brand manager of Maspex Olympos Kft. told: from these shoppers prefer special flavours – besides peach, cactus, mango, melon and dragon fruit are the most popular variants. This year the company rolled out the tangerine, forest fruits and black grapes versions of the products. Topjoy Purée 100% is the perfect choice if someone would like to have a healthy sweet snack. Large-size 1.5-litre Topjoy fruit drinks, which contain no added sugar, appeared on store shelves in two new flavours: Topjoy Light is available in tropical fruits and red fruits flavour combinations.
Senior brand manager Vilmos Várkonyi added that the company's market leader children's drink Kubu also managed to increase sales in 2020..
Innovation work with consumer needs in mind
Coca-Cola HBC Magyarország is present in every fruit juice segment. The company has found that low fruit content products are popular in the summer, while the autumn-winter period increases the demand for high fruit content juices. Sió-Eckes Kft. launched the small-size version of Sió Natura products this year, they came out with Sió Start breakfast fruit-vegetable drinks and added the Green Kiwi variant to the Sió Smoothie range. Márka Üdítőgyártó Kft.'s most popular product is the Multivitamin version of Fruitica fruit drink. Presently the company is getting ready to put a surprising new flavour combination on the market. Garden Juice Kft.'s products sell the best in peach, strawberry and berry fruit versions. Right now the company is busy testing new flavours and formats as well.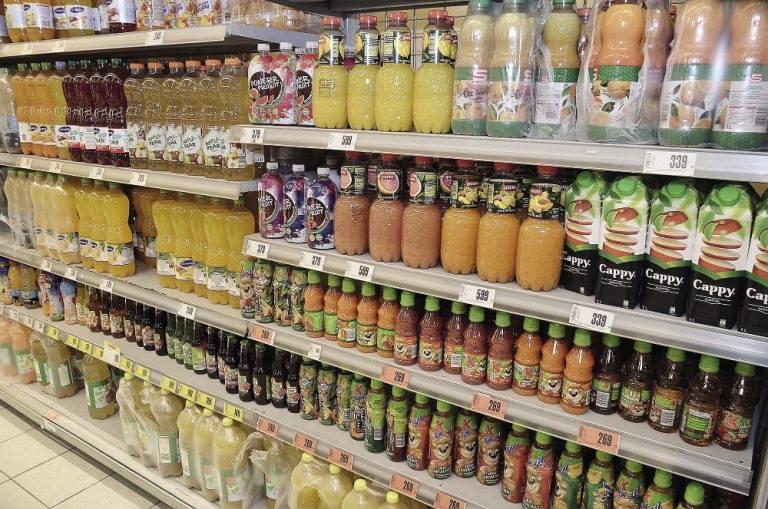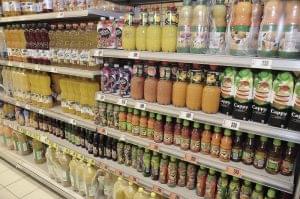 //
More fruit…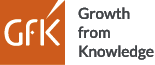 In the first half of 2020 Hungarian households purchased 7 percent more high-quality, 100-percent fruit juice than in the same period of 2019; at the same time sales of maximum 12-percent fruit content juices dropped 7.1 percent. Fruit mix juices remained the most popular as they represented 37 percent of sales. The average household purchased 2.1 litres of fruit juice (sales were up 7 percent) in the examined period, paying HUF 9,034. However, there were fewer buying occasions and buyers than before.
The Covid-19 pandemic didn't really impact volume sales in March and April. There has been one big change, though: branded products used to have a bigger volume share than private label fruit juices, but this year sales of the latter improved by 6.8 percent as shoppers spent 14.7 percent more on the category per buying occasion. Discount supermarkets continued to increase their market share, which reached 41 percent. //
Related news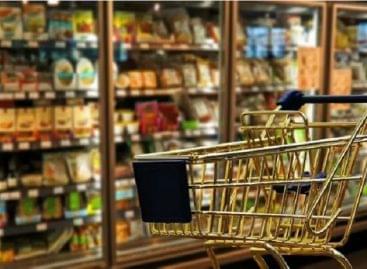 The European Commission has published calls for food labeling, nutrient…
Read more >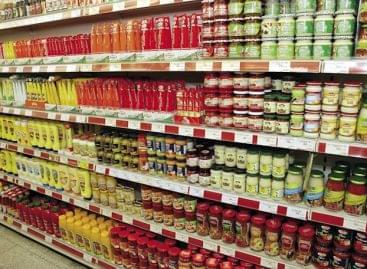 The second installment of the food chain supervision fee related…
Read more >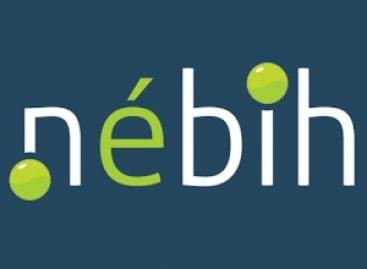 Marketing of food contact products containing plastic and bamboo together…
Read more >
In the National Food Crisis Management Program launched by the…
Read more >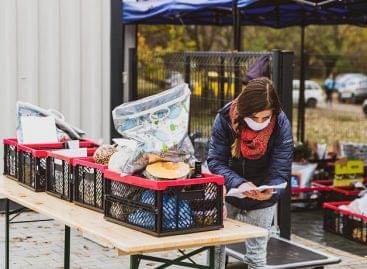 When most of the producers' fairs closed during the first…
Read more >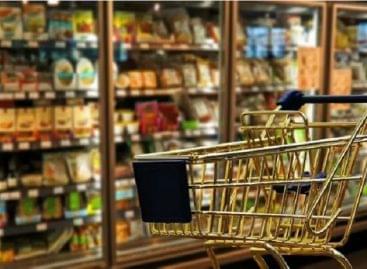 The European Commission has published calls for food labeling, nutrient…
Read more >