Dynamic directions
Media planning and buying specialist New Land Media Kft. – a member of the Lounge group – has been present in the Hungarian market since 2013. The company formed a consortium with Lounge Design and successfully tendered for implementing state communication campaigns. Our magazine asked media director Krisztina Hidvégi about the agency's work.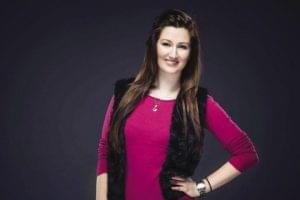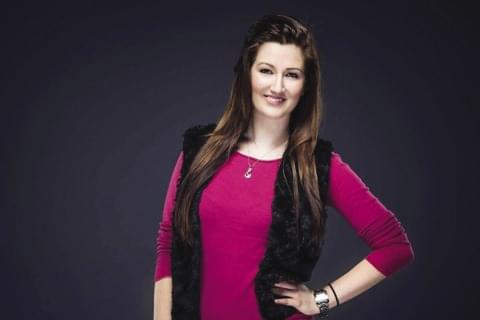 Krisztina Hidvégi
media director
New Land Media
T. M.: – What is the agency's biggest strength?
– We think as a team and work as a team. PR communication firm Lounge Communication and advertising agency Lounge Design support the work of New Land Media Kft. Thanks to this, we are able to serve partner needs in an integrated fashion. Our fundamental principle is that the way a message is distributed is just as important as the message itself. We use the latest media optimising software and media use research results in our work.
T. M.: – What differentiates New Land Media from other communication agencies?
– We must be very accurate and transparent in our work, because the government and state institutions can also be found among our partners, and their campaigns are financed from taxpayers' money. We try to establish a good relationship with our partners: we do our best to maintain a relaxed, 'lounge-type' atmosphere. The members of our team have many years of experience in planning and implementing media campaigns – for both privately-owned companies and state institutions.
T. M.: – Who have you worked for so far?
– At the moment our partners include the Prime Minister's Cabinet Office, the Hungarian Tourism Agency (MTÜ), Hungarian Post, the National Tax and Customs Administration, the Central Bank of Hungary, the Hungarian Development Bank, the Museum of Fine Arts and the National Theatre. One of our biggest jobs at the moment is the 'You have to be here to believe it' campaign for MTÜ's Eternal Discovery programme.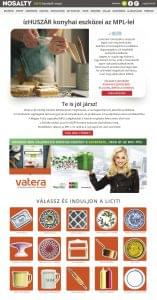 T. M.: – Could you introduce one of your campaigns for us?
– One of our top projects at the moment is a campaign promoting the consumption of quality pork, which we do for the Agricultural Marketing Centre. The face of the campaign is the host of popular culinary TV show Marcsi Borbás. We shot a short film about Marcsi grilling in her garden, preparing pork as the main dish. Since we are on a limited budget, we needed to find those communication channels where the campaign is able to speed up itself and spread organically. This is the reason why we started cooperating with Nosalty, Hungary's most popular recipe website. On this platform we created a series of quiz questions, called The Big Pig Test, published educational videos about pork consumption, etc. Today, when there is great media noise, one must find creative, playful ways to grab the attention of consumers. At the same time we could also build on the fact that cooking, culinary joys and eating well are some of the hottest topics on the internet.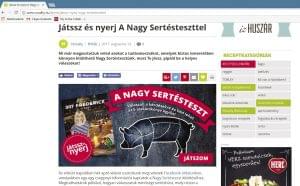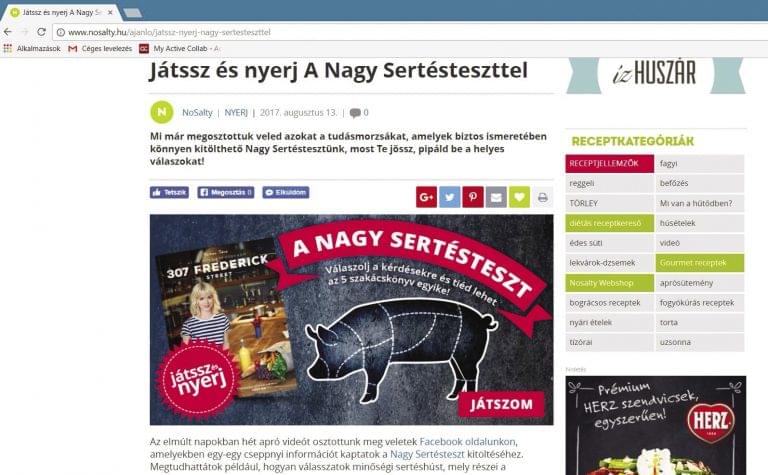 T. M.: – You seem to be very passionate about your work. What motivates a media director?
– The exciting and diverse work that we do is enough motivation. Result-oriented work, performing tasks with efficiency can't be done without a good team. Those who work at New Land Media Kft. don't need guidance. Probably this harmony and cohesion is the key to the success of our agency in the Hungarian market. //