Magazine: 2020 is a digital turning point
In March – before the start of the coronavirus pandemic – GKI Digital published the sales results of Hungarian online retail in 2019: total online retail sales neared net HUF 500 billion, which was 16 percent more than in 2018. In 2019 Hungarian internet users placed 43.3 million domestic online orders, with a gross basket value of HUF 14,434. From international online shops they ordered 17 million times, with an average basket value of HUF 8,800. The average online shopper is 44.8 years old. Half of Hungarian online sales are realised by shoppers living in Budapest and Pest County. The most popular form of payment is cash and home delivery is the most frequent way of getting the goods: its share was more than 50 percent with online orders.
Competition was strong between nationwide retail chains and online pure players last year. According to GKI Digital, FMCG's share from online retail sales was about 10 percent at HUF 48.5 billion. This sum was 19.3 percent bigger than in 2018. In 2019 525,000 people purchased groceries online minimum once –16 percent of all online shoppers. Because of the pandemic 50,000 new shoppers appeared in the Hungarian online retail market in the spring of 2020. Thanks to this the number of active online shopping adults reached 3.35 million. Norbert Madar, e-commerce lead consultant of GKI Digital told: online volume sales may grow by up to 25 percent in 2020 and the FMCG sector can play a key role in this.
Due to the coronavirus pandemic, e-commerce companies have been experiencing Christmas period-like sales since the second half of March. In the first three months online shops fulfilled 9.9 million domestic orders in the value of net HUF 117.8 billion. The number of orders was up 15.9 percent and value sales rose by 21.4 percent in comparison with the first three months of 2019. Mr Madar opines that in this period e-commerce has great responsibility in keeping new online buyers, who don't have the necessary routine yet and might be disappointed with certain purchases. For many years the 10 biggest e-commerce brands have been generating 30-35 percent of online retail sales. The key to staying competitive for online retailers is speed, transparent communication, flexible logistics, tailor-made customer experience and a growing product selection; because of the latter personalisation is also needed in serving customers effectively.
Consumer electronics was the biggest segment in online retail last year too, with net sales of HUF 116 billion. However, since these are durable products, sales expansion isn't characteristic as the buying intensity is low. It is online FMCG sales where there is a growth opportunity for retailers. Because of the COVID-19 pandemic shoppers 'rushed' to online grocery stores and retailers had difficulties with satisfying the increased demand at the beginning. The active online buyer base of FMCG products approached 600,000 by the spring of 2020. Tesco, Auchan, GRoby and Príma had a bit of advantage at first, but last year's two new entries SPAR and Kifli.hu started growing soon, too.
Probably the biggest innovation in this field was the launch of food box delivery by Tesco and Auchan. This is the first attempt by a food delivery business at switching from their own-fleet, closed-system delivery to a bigger-reach supplying of long shelf life groceries. While the online FMCG services of retailers that also operate a chain of physical stores are 'picking'-based, Kifli.hu and GRoby compile the orders in special warehouses. In the picking model the fulfilment of orders depends very much on which products are available on store shelves on the given day; if something isn't there, a replacement product is chosen, and during the quarantine shoppers have been more tolerant about these than before.
Mr Madar said: even though online retail sales have been growing three times faster than offline sales, it is the 'omnichannel' retail concept that prevails, and this trend is likely to continue in the future. He thinks that in the future there will be no separate online and offline retail, the different channels will merge into a single retail environment. As for the customer side, shoppers are now used to the online customer experience and they expect the same comfort and speed in shops too. In the long run the winner characteristics will be flexibility, rapid reaction and a proactive approach. //
Related news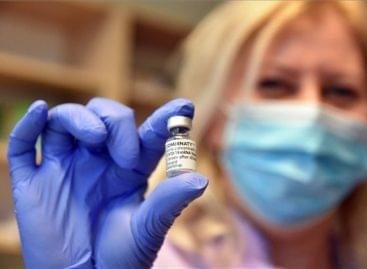 The government will maintain the restrictions imposed due to the…
Read more >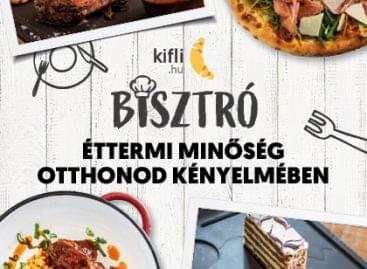 Sorry, this entry is only available in Hungarian.
Read more >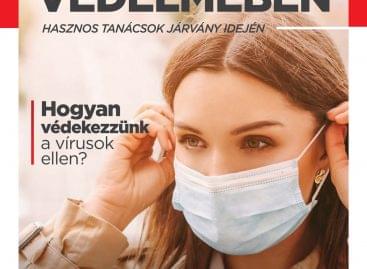 With the help of health care professionals, the store…
Read more >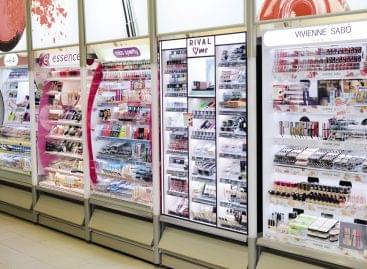 According to Beatrix Palincsár, sales and marketing director of Dovex…
Read more >
Our magazine interviewed some of the more innovative actors in…
Read more >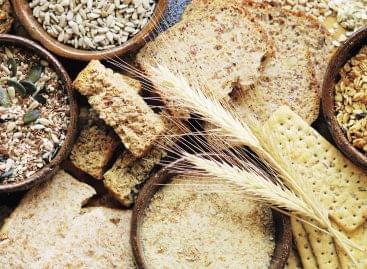 The baking category has been one of the winners of…
Read more >