The magic works from the inside
It is very likely that the biggest boom of 2021 is going to take place in the food and dietary supplement market, in connection with consumers making great efforts to look good – a forecast by Healthline Media reports. People have realised that long-term effects can only be expected from a nutrient-rich diet and a healthy lifestyle. We take more and more dietary supplements, because we know that magic works from the inside.
For instance gummy bear shaped vitamin sales have skyrocketed by 57 percent at a global level. It isn't only functionality that matters any more, but added value too – in this case new flavours and shapes in the gummy vitamin segment.
Health is the top priority!
Coca-Cola HBC Magyarország is of the opinion that functional waters and plant-based drinks are the engine of growth. Shoppers prefer products that are perceivably healthy and offer additional benefits. A growing proportion of shoppers choose plant-based drinks such as AdeZ instead of or alongside milk, and they are willing to pay higher prices for products like these.
Marketing operations manager András Palkó told: the company has been present in the functional water segment with the Aquarius brand since spring 2020. This product is currently available in zinc- and magnesium-fortified versions. Consuming these can help shoppers to reduce daily stress and maintain concentration.
What is good for us?
Drugstore chain dm focuses less on innovation than in previous years, because the majority of manufacturers are currently working at maximum capacity to satisfy the increased demand for vitamins.
Assortment manager Ferenc Zabán said vitamin sales were growing fast in the last 12 months, mainly driven by the coronavirus scare. He believes that shoppers have become much more conscious because of this and this trend will stay with us after the pandemic too, generating a higher customer number. Dm has compiled a medicinal herb guide, titled 'I Know What Is Good for Me', which introduces 28 herbs and the dm products that contain them.
Satisfying all kinds of needs
Gramex Drinks customers know very well which sports drink to choose for which sport.
We learned from export and marketing director Eszter Jakab that some consumers focus on mineral content, while others on carbohydrate or L-carnitine content. With these consumer needs in mind, Gramex Drinks renews its product portfolio year after year. The company's flagship product remains to be the Vitalade 0.7-litre sports drink, which gets a youthful new label this year. This year's plans include rolling out the Vitalade Zéró 0.7-litre product range: sugar-free drinks with high L-carnitine content, which help to turn fat into energy quickly.
Medicinal herbs make us healthier
HELL Energy Magyarország has created its latest product category by adding the DeLaVie and Fizzy still and carbonated vitamin drinks of Swiss Laboratory Kft. to its product portfolio – in both the domestic and the international markets. The drinks contain the herb extracts of 104-year-old Swiss herb company DIXA.
Creative marketing director Krisztián Schmidt also spoke to us about HELL Energy launching the HELL Gamer Edition in February: first in three flavours, with acetyl-L-carnitine and L-arginine, more vitamin B and 32mg/100ml caffeine. Recently three new flavour combinations have just been launched: exotic ARCADE Tropical Bomb, black cherry NOVA Cherry Beam and coconut PvP Coco Split.
With Turbó Diéta against quarantine weight gain
Due to the coronavirus pandemic and the resulting lockdown, many people put on extra kilos in 2020 – even those who haven't had this kind of problem before. Idealbody Kft. is the distributor of speed diet Turbó Diéta products. The company ended 2020 with a sales growth.
Marketing director Tamara Handl talked to Trade magazine about their new website and the new packaging designs taking the brand in a 'foodier' direction, where individual life situations and problems play a more important role.
Reading the product label is trendy
Szentkirályi Magyarország reckons that Hungarian shoppers are now making buying decisions based more and more on health considerations. They gather information before making a purchase and read the product label before deciding what to put in their shopping basket.
Marketing director Nikolett van der Wildt added that the significance of impulse products is growing as people are living their lives in the fast lane, and functional drinks can profit from this. Szentkirályi Magyarország came out with Magnesia RED flavoured mineral water based drinks last year. This year 0.5-litre impulse products will be unveiled for the raspberry and pomegranate flavours.
Attractive outside, valuable inside
Viwa reacted swiftly to last spring's pandemic situation: they instantly put the inulin- and vitamin-fortified Viwa Coco-Fiber drink on the market. Viwa's vitamin + Herbs product range is also popular – this year it even won the Inno d'Or – Innovation of the Year award. These preservative- and sugar-free drinks are available in three flavours, with differing functionalities.
Managing director Attila Kaszás spoke to our magazine about the growing consumer demand for their zero products and for fizzy variants. This is then reason why they developed the Viwa-san range that contains medicinal herbs too. Mr Kaszás also mentioned the stylish design of their functional water products. //
Hungarian product wins the world's healthiest drinks competition in London
At the 2021 World Food Innovation Awards a Hungarian product, activé FiberShake won in the Best Health or Wellness Drink category. Activé FiberShake was developed by a Hungarian start-up and contains 10g fibres – the recommended minimum daily dose is 30g.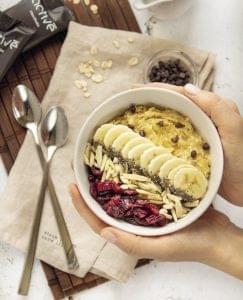 //
Related news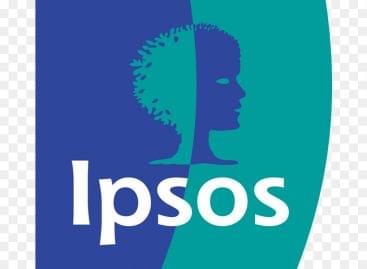 In the last year and a half the COVID-19 pandemic…
Read more >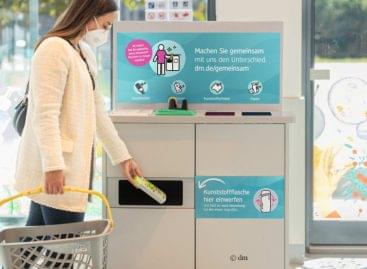 Since October 2021, drugstore retailer dm has been testing packaging…
Read more >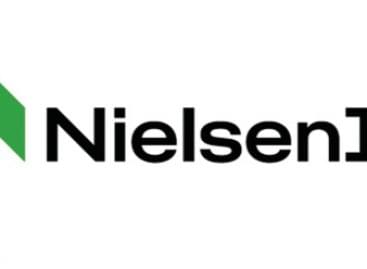 NielsenIQ's online index audits the online sales of retailers with…
Read more >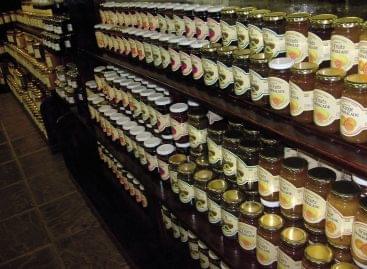 They supply consumers with products around the world. They represent…
Read more >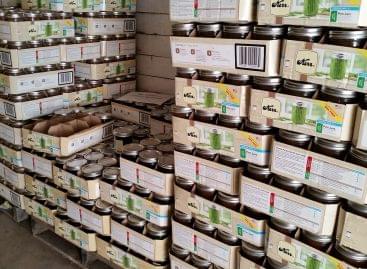 Wholesalers had a hard time during the pandemic. Restrictive measures…
Read more >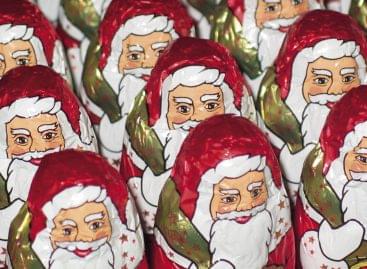 In 2020 the end-of-year confectionery market was rather eventful, as…
Read more >