Magazine: Practicality is more important than product looks
According to Réka Forgách, Essity Hungary Kft.'s Zewa brand manager, sales of household towels grew by 9.5 percent in 2018. Private label products are important in the paper towel category, but their share in sales is shrinking a little. The napkin category became smaller in both value and volume. Value sales of Vajda-Papír Kft.'s branded products increased by 30 percent from 2017 to 2018, while volume sales were up more than 12 percent in the paper towel category. Thanks to this the company is market leader in the category – told Orsolya Varga, the company's marketing manager. She added that Ooops! household towels are available in more and more versions on the shelves of many stores.
Krisztián Kovács, sales manager of Sofidel Hungary Kft. informed us that in 2018 the company put Regina – Wish, Blitz, Expert, Big One and XXL products on the market, the sales performances of which can only be evaluated in 2019. Parent company Sofidel Group has ambitious goals as regards innovations. Attila Kecskeméti, sales and marketing manager of Magyar Piszke Papír Kft. is of the opinion that many households have started using paper towels instead of napkins. Shoppers prefer 2-ply rolls with a large number of sheets, which also have great absorption capacity. Practicality is more important to shoppers than being loyal to brands.
Sofidel Hungary puts seasonal napkins on the market every year, in the Easter and Christmas periods. In the paper towel category the company differentiates between kitchen rolls, general use and special purpose household towels. Sofidel Hungary offers a good choice in all three segments, a good example of this is the BLITZ paper towel that is perfect for cleaning glass surfaces. Vajda-Papír Kft.'s Ooops! household towels already have a loyal group of buyers. The company launches new innovations with the needs of this group in mind. Essity Hungary Kft.'s experience is that the kitchen rolls are now used for more things than before. She reckons that the number of layers is less important for consumers than absorption capacity. Zewa Wisch&Weg, due to the special TAD technology, performs very well in this respect as well.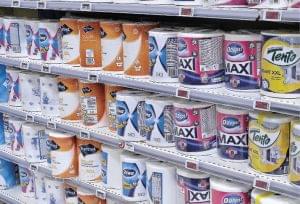 Vajda-Papír Kft.: the new Ooops! Maxi Design 500-sheet paper towel with its magenta dots is really cheerful and looks great also if used as a napkin or plate mat. A new 200-sheet Ooops! Summer household towel will appear in shops for the barbecue season. Ooops! napkins come in 1-, 2- and 3-ply versions, with traditional and modern patterns, in pleasant colours. Essity Hungary Kft.: the 325-sheet Zewa Jumbo paper towel can guarantee cleanness for a long time. Wisch&Weg products offer the best Zewa quality in the category. They can be used for different types of work around the house. This year's new product is the Zewa Wisch&Weg Quick Pack, a kitchen roll with individual sheets, marketed in waterproof packaging with 6 different designs.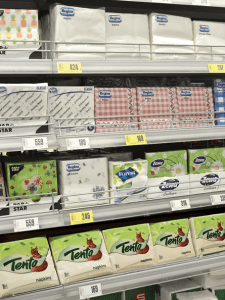 Magyar Piszke Papír Kft.: the company's main focus is manufacturing high-performance hygiene paper products for the HoReCa sector. Their plans include reviving the Szilvia brand with modern and high-quality paper products: there is a 4-roll, 60-sheet traditional variant and a 1-roll, 500-sheet version too. The biggest novelty will be the 18-roll, 2-ply, 100-sheet product in a box. Sofidel Hungary Kft.: their best-known products are Forest Goliát and Bellis Mini-Maxi, but consumers also like the recently launched Regina Expert and Regina Blitz household paper towels too. Expert is a 1-roll, 3-ply product with many sheets, while Blitz is a 3-ply paper towel. The REGINA range was launched last year and this year the company focuses on promoting it. The Forest brand name will be switched to Regina. //
Related news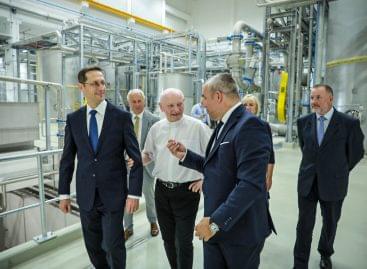 Vajda-Papír's paper factory in Dunaföldvár has been expanded with the…
Read more >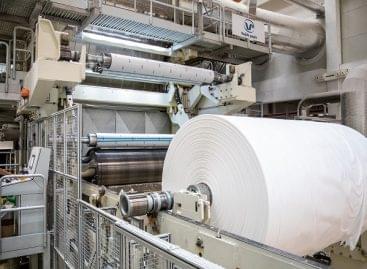 The production of Vajda-Papír is going according to plan, there…
Read more >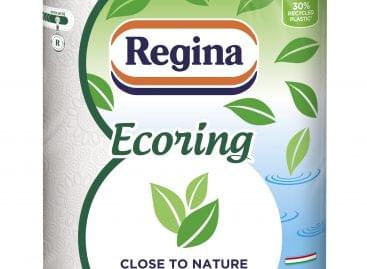 The renewal of the Regina Ecoring product range has started.…
Read more >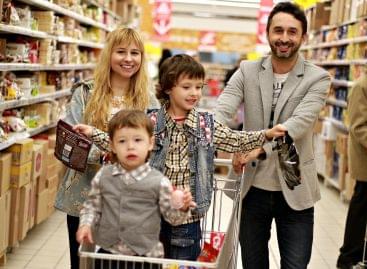 Tesco says goodbye to staffed checkouts as it prioritises self-service…
Read more >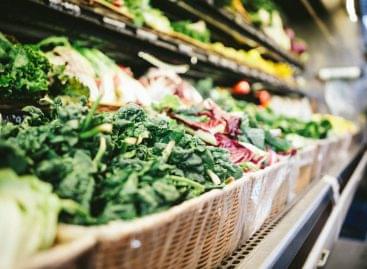 Biological waste found at every step of the food chain…
Read more >
Johnson & Johnson will stop selling talc-based baby powder globally in 2023,…
Read more >