Finally, we are out and about again!
There were no festivals during the pandemic, but finally the open-air season is here again. Meanwhile street food has become a quickly expanding culinary trend. It has fully integrated into modern gastronomy, as it ticks all the right boxes for 21st-century eating: street food is available fast, any time of the day, the selection is diverse, there are healthy choices too, national cuisines are represented in it and locally sourced ingredients are used in preparing these dishes.
Eating on the street
Street food appeared on the scene as an alternative to food served in diners, at fairs and festivals; at first it was primarily exciting for the young generations, but later older consumers also became interested in it. Hamburger has been the most popular since 2010, later came pizza and gyros. In the next phase of development the barbecue food trucks rolled in. Today pasta, soup and certain types of desserts can also become successful street food concepts. In Hungary the street food scene is affected by – or we could also say positioned higher by – the fact that several chefs try their hand at street food for various reasons. They often use it to test their new concepts. It is a bit sad that it also happens that innovative chefs lack the necessary capital to open their own restaurants, so this how they start their own business.
Food truck
The food trucks rolling around Hungary represent the latest trends in street food and to-go gastronomy, and some of them offer the highest culinary level. Food trucks use high quality cooking ingredients in a creative fashion, and they like to work with artisan food. In an ideal case food trucks could have significant influence on how city dwellers think about eating… but this day hasn't arrived yet. What is more, city leaders should realise that there is great potential in food trucks: in Western Europe they have already breathed new life into run-down city areas by appearing there as part of culinary and cultural festivals.
Zoltán V. Horváth, president of the Hungarian Street Food Association
"Before the pandemic there were about 300 food trucks in Hungary, from which 160-180 were really active – 80-90% of these are members of our association. The pandemic had a negative effect on the food truck scene, but not as much as on classic hospitality units. I am proud to tell that the hygiene requirements are among the strictest in Europe. Educating guests about environmental protection is one of our missions, and the events we organise have been eco-friendly for 7 years. Not every food truck is successful, but as far as I can see it is mostly the bigger companies that went bankrupt during the pandemic. I predict great success for food trucks in the years to come, at both various programmes and in catering services provided at corporate events."
Balázs Füredi, owner of Salesvan Kft. (they sell new and used food trucks)
"There are minimum 200 food trucks in Hungary at the moment and 98% of them are operated by their owners. The cuisines of every continent are represented on the menus of these. As for environmental considerations, the main area where green thinking is practiced is packaging materials. None of our customers went out of business due to the pandemic, as far as we know. I believe that a prosperous period is waiting for food trucks, but in a few years' time we might enter a phase of stagnation."  //
Health consciousness and charity
SPAR traditionally supports events related to healthy life, culture and high level gastronomy. The SPAR Budapest Marathon® Festival has been organised every year since 2008. We sponsor the Budapest Wine Festival and from 2021 the Rosalia Rosé and Champagne Park festival. It is also important for us to support events where there is a charity element as well. //
New dishes based on classic foods
The key terms that characterise Hungarian street food are: hamburger, chicken, meatballs, barbecue, pizza, Asian, international cuisine and finger food. In more developed markets the fusion of different cuisines has already started, so guests can enjoy a tasty Korean taco, Japanese-Argentinian ceviche or Tijuana hot dog. //
Popcorn chicken is a massive snack: tiny chicken breast bits coated and fried
//
Long-term cooperations
Our marketing and communication partnerships are always for the long term, and this is also true for festivals. We have plans for various brand activities – based on a new concept – for these programmes. As part of the traditional summer promotion campaign, Coca-Cola will reward nearly 2,000 lucky winners with tickets for different events. Sustainability is also an important element in our festival cooperations. //
Image building is in the centre of attention
Festival presence has been a core element of Unicum's strategy for years. Our goal is to present the world and values of the brand to festival-goers in a relevant and interesting fashion. Just like in the life of the company and the Unicum brand, sustainability is essential in our festival presence too – luckily this matters to festival organisers as well, as we can see it from the conquest of reusable plastic cups at these events. //
Nébih inspections at festivals
Primarily it is the food chain supervision authorities of the local District Authority – where the given festival takes place – that perform the necessary inspections at festivals. This year a high turnout is expected at these events, as basically no programmes were organised for two years because of the pandemic. Our experience is that the most frequent problems at festivals concern utilities, storing food longer than allowed, cold chain disruption and personal hygiene. Reusable plastic cups and deposit return products are more and more frequent at festivals.  //
Many forms of festival presence
ALDI makes sure to communicate with each consumer target group, so the discounter has been a regular presence at the biggest Hungarian music festivals since 2016. Most of the time these presences were realised in the form of pop-up stores or barbecue stands. At certain festivals we were waiting for festival-goers with a chill-out zone and an outdoor gym too. In 2022 ALDI carries on with this strategy. At the festivals we collect waste selectively. //
Long-term partnership
Festivals provide the perfect opportunity for giving consumers a more direct, interactive brand experience. At these events guests can enjoy our 'Quality draught beer' programme or 'Tapster', which teaches the art of beer tapping. Long-term partnerships play a vital role in Dreher strengthening its ties with festivals, and this remains our strategy in 2022 too. //
Depending on the number of festival-goers
25-year-old Fornetti is regularly present at cultural and music festivals in Hungary, Romania and Bulgaria. We plan the year's schedule relying on the number of festival-goers in the case of different events. Last year we also stepped into the world of sporting events popularising healthy lifestyle. Multifunctional Fornetti food trucks go to the festivals – these can serve up to 2,000 customers a day. //
Narrow streets, spacious festivals
In Budapest the streets are 'narrow' for food trucks, as the municipal rules make it difficult for them to show up at random locations, especially in the inner districts. Food trucks are there at the big music and other festivals, and very often at private events too, e.g. weddings, company parties. The number of food trucks was growing fast before the pandemic, in part because breweries, restaurant chains and ingredient makers consider them to be good marketing tools. Experts say food truck operating is a lifestyle that requires a special attitude in both culinary creativity and problem solving – not everyone is capable of these!
Rationalistic decisions
We decide which festival to be present at based on the event's sales potential, and on how much the visitors fall in line with our strategic brands. Heineken also makes sure to be there at events representing values similar to ours. 2022 is a special year in the sense that the festival season returns after a 2-year hiatus. We are glad to see that sustainability is more and more important for festival organisers too, and we are partners in their green efforts, e.g. we don't take plastic cups and PET bottle products to festivals. //
The most important is to offer experiences!
We have been building our festival portfolio for years, as our goal is reaching as many young people as possible. Besides the most popular events, Jägermeister is also there at programmes organised for smaller audiences. Our main objective is to give festival-goers experiences. Sometimes it is our horn band that is responsible for this, but on other occasions it is our drink promotions and cocktail selection that bring the best results. //
Related news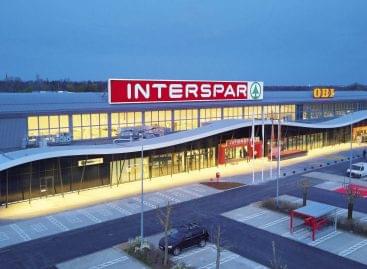 SPAR Magyarország has recently invested nearly HUF 11bn in modernising…
Read more >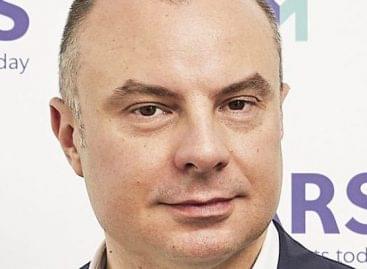 Attila Sófalvi – who was appointed general manager of Mars…
Read more >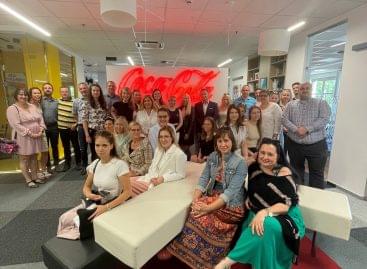 Sorry, this entry is only available in Hungarian.
Read more >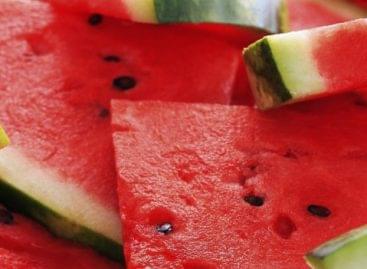 Sorry, this entry is only available in Hungarian.
Read more >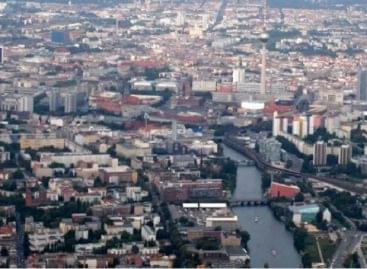 Sorry, this entry is only available in Hungarian.
Read more >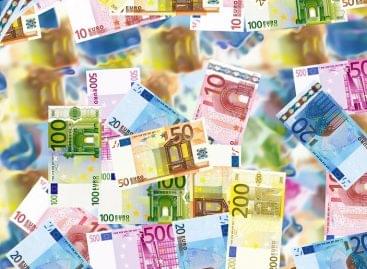 Sorry, this entry is only available in Hungarian.
Read more >