Magazine: 'Flowing with milk and honey'
2017 was a successful year for Beiersdorf in the body care category too. Marketing manager Melinda Jáger told our magazine that at plus 2.4 percent sales were a bit below the market average, but the launch of NIVEA Oil Infused Lotions was very successful – the products acquired a 2.7-percent market share by the end of the year (in value).
Introducing the Dove Nourishing Secrets body care product line (10 products) to the market was also a great success in 2017. We learned from Dove Skin & Masterbrand brand manager Réka Szabó that this launch had been the biggest contributor to the sales growth. The most popular product from the range is Dove Nourishing Secrets Glowing Ritual body lotion with lotus flower extract and rice milk.
Katalin István, brand manager of Henkel's Beauty Care division talked to our magazine about re-entering the body care market after a few-year absence with the Swedish brand Barnängen in September 2017. Barnängen is a premium brand that projects the Lagom lifestyle. NAOS Hungary Kft. also saw its sales increase in the body care category in 2017, primarily due to the good performance of the Atoderm Intensive Balm – a special product for those who suffer from having irritated, atopic skin. Trade marketing manager Dr Zita Branyiczki told: in the last 20 years the number of people with this problem grew by 250 percent worldwide, and the trend prevails in Hungary too.
According to Szilvia Horváthné Pánczél, deputy managing director of Yamuna Kft., they are looking forward to a successful year as some of their products are already present in Müller, dm and Rossmann stores. This year's new product from the company is an anti-cellulite body lotion, which is especially popular in the spring-summer period.
Shoppers make their buying decisions with many factors in mind, such as how well-known a brand is, product price, quality and packaging, innovation and composition. Brand loyalty does exist, but consumers in the 20-29 year old age group tend to switch brands and be very receptive to new innovations. There is a premiumisation trend going on in the body care market, but demand is also increasing for vegan and free-from products, so in August Henkel puts the Natur Botox range on the market – these are vegan, silicone-, paraben- and colouring-free products with 100-percent cold-pressed oil content. Consumers are increasingly interested in product composition.Shoppers tend to be very loyal to products which successfully have solved some skin problem.
The body lotion category is seasonal, in the summer months 'light' body lotions, fruit and flower fragrances sell well, while in the winter period intense-care, traditional products dominate. In the Christmas period sales jump, for instance Beiersdorf sells twice as many products as the average. Yamuna realises 38.7 percent of annual net sales in the September-December period. Gift sets are an important part of the portfolio, 85 percent of these end up in drugstores and hypermarkets.
In June Unilever appeared on the shelves of Rossmann stores with Dove body lotion sprays: Dove Body Lotion Spray Nourishing Secrets Restoring Ritual, with Coconut oil and Almond Milk, and Dove Body Lotion Spray Nourishing Secrets Invigorating Ritual, with Avocado Oil – both of them in 190ml size. In the first quarter of 2018 the company put hand creams Dove Nourishing Secrets Invigorating Ritual with Avocado Oil and Dove Nourishing Secrets Restoring Ritual with Coconut Oil and Almond Milk on the market. What is more, the formerly very successful 300ml Dove Silk body cream also returned to store shelves! This year will also bring the debut of 300ml luxury body cream Dove DermaSpa Oxygen Moisture.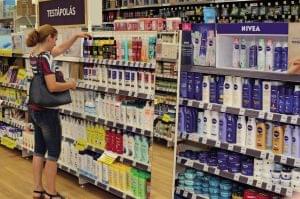 NIVEA put new products on the market in the first half of the year (Q10 Fresh Legs, body mousse products, self-tanning body lotion, NIVEA Soft Mix Me limited edition). The company will revamp the packaging of the very successful NIVEA Care range that came out last year. A new product has also been launched in this range, called NIVEA Care Skin Soothing Cream that shoppers can recognise from its pink packaging. In September Henkel puts Barnängen hand creams on the market. Under the Fa brand three new shower gels are also going to debut in September. The new products contain Fa's top formula so far, made from 100-percent vegan, biologically degradable components and natural oils. As for the company's new skin and hair care brand Nature Box, it offers a wide range of products, from shower gels to body lotions and scrubs.
This year's new product from NAOS Hungary is Atoderm SOS Spray that appeared in shops in January. This product targets consumers with a condition of atopic dermatitis. Thanks to the liquid body lotion format and the spray packaging, the product can be used simply and rapidly when itching occurs. Atoderm SOS Spray, which is also available in 50ml travel version, perfectly supplements the base therapy of Atoderm Intensive Balm. //
Related news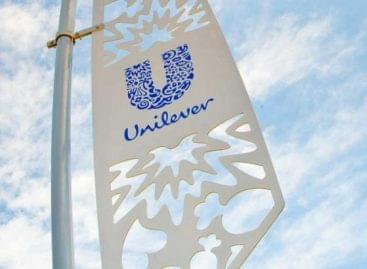 Unilever will cease production at its plant in Röszke. 80…
Read more >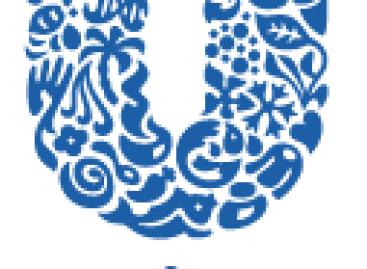 Unilever is to test warmer ice cream freezer cabinets in…
Read more >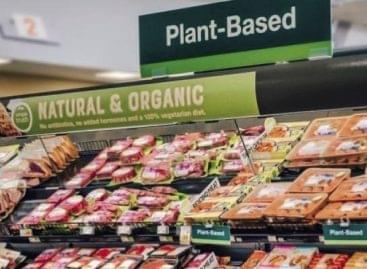 Recently Danone, Nestlé and Unilever have published the results of…
Read more >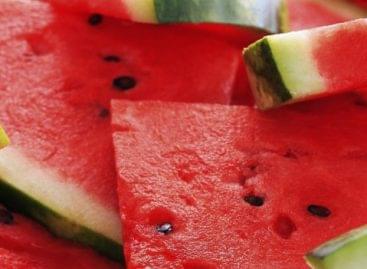 The domestic melon season has started, unlike the past few…
Read more >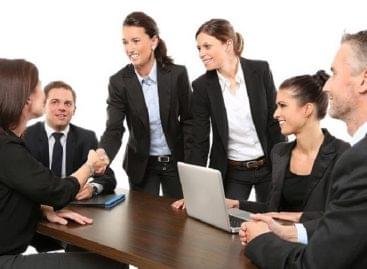 Customer experience (CX) is now one of the most important…
Read more >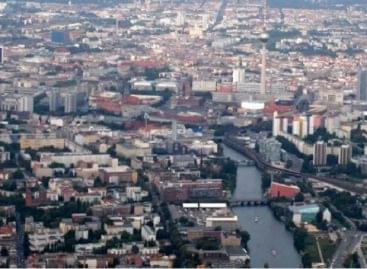 The June economic report of the economic research institute DIW…
Read more >