Fizzy times
András Palkó, marketing operations manager of Coca-Cola HBC Magyarország told our magazine that buying and consumption habits have changed in the soft drink market due to the pandemic. Still, in spite of the difficult conditions sales of carbonated soft drinks improved by 4 percent in value – in a large part driven by the 35-percent value sales increase of adult soft drinks.
Adrienn Horváth, marketing director of Márka Üdítőgyártó Kft. reported: according to the Hungarian Mineral Water, Fruit Juice and Soft Drink Association (MÁGYÜSZ), volume sales of mineral waters, flavoured waters, fizzy drinks, fruit juices and ice teas fell by 8.2 percent, with flavoured water and fizzy drink sales declining by 5.9 percent. Luckily Márka fizzy drink sales soared by 35 percent in 2020.
Márton Vecsei, XIXO senior brand manager of Hell Energy Magyarország Kft. revealed that sales of XIXO products increased considerably in 2020, mainly due to the 100-percent and infinitely recyclable 250ml aluminium can packaging.
Attila Kaszás, managing director of Viwa product Europa Kft. talked to us about how the COVID-19 pandemic changed shopping habits: people are spending less time in stores, the basket value has dropped and there is an anti-impulse trend too.
Beyond taste
Hell Energy Magyarország Kft. reacted to the new circumstances by lowering the proportion of 1.5-litre PET bottle products in its portfolio, while the proportion of 250ml aluminium can products increased. Mr Vecsei informed that XIXO Mojito and XIXO Mojito-Mango products appeared on store shelves and quickly they won the hearts of many consumers.
Mr Kaszás called our attention to small-sized products losing ground. He added that besides taste, product composition and added value are becoming more and more important for consumers. From the still drink category functionality, health consciousness, zero and vitamin versions are 'coming over' the carbonated soft drink segment.
Consumers demand new innovations
Mr Palkó agreed that shoppers visit grocery stores fewer times these days and they prefer larger products when buying, which they enjoy at home. Because of the lockdown sales of smaller, typically on-the-go products dropped. Sales increased the most in the discount supermarket channel. Hungarian consumers are increasingly health-conscious, so sales of sugar-free soft drinks strengthened. The cinnamon-flavoured Coca-Cola that was launched last year produced great sales results very quickly. In the retail channel the company rolled out 6 new Kinley products in 3 flavours, while in the HoReCa channel 3 different premium flavours came out. Coca-Cola has made a pledge to manufacture all PET bottles from 50 percent recycled plastic by 2030.
Ms Horváth said: since they only sell a relatively small proportion of Márka products in the HoReCa channel where small formats prevail, it was a favourable trend for the company that consumer demand increased for large-sized products. She explained that cola and orange are still the most popular flavours in Hungary – they realise the biggest volume sales – but innovation work is driven by new flavours and solutions. Márka is coming out with new innovations every year, such as the Pear-Sage and Raspberry-Lemon Balm flavour combinations. The best-selling Márka flavours are grape, sour cherry, orange and raspberry, but fizzy lemonades are undergoing a Renaissance. Sales of Márka Lemonades are developing by double-digit numbers.
With or without sugar?
Coca-Cola HBC Magyarország listened to the consumers' request and in the 1st quarter they brought back the original-recipe Coca-Cola Cherry, which contains added sugar.
This year Maspex Olympos Kft. is adding a new flavour to the carbonated Topjoy range that was launched last year and has been very popular ever since. Besides cactus, mango and watermelon, from the beginning of 2021 the strawberry variant can also be found on store shelves. Brand manager Anna Cholnoky told Trade magazin that the products are made without artificial sweeteners and preservatives.
Brand manager Patrícia Peres added that in line with the current health trend, Maspex Olympos Kft. put 0-percent added sugar light products on the market. In January 2021 the grape variant of the Apenta Light fizzy drink also hit the shops.
Renewal inside and outside
Márka Üdítőgyártó Kft. also takes international consumption trends into consideration when developing new products. At the end of 2020 they rolled out a new product range: Márka Juicy Soda. These products are available in the most popular elder, sour cherry and raspberry flavours, with 20-percent fruit content, enriched with carbon dioxide. Márka Juicy Soda products are marketed in 250ml aluminium can packaging. The spring of 2021 will also bring the debut of Mulberry Lemonade – announced Ms Horváth.
At the end of 2020 Hell Energy Magyarország Kft. introduced its Ginger Ale and Tonic products. Mr Vecsei revealed that they developed these in close cooperation with the best experts from the bar and restaurant world, so the products are perfect for pairing with food or using as cocktail ingredients.
Mr Kaszás mentioned the latest products in the Viwa vitaminwater + Herbs 0,25 CAN range as the biggest novelties from Viwa product Europa Kft. Immunity is available in Citrus flavour with vitamins C and D and Rooibos tea, for a stronger immune system. Consumers can enjoy Vitality in cranberry flavour with added caffeine, vitamins and Maca root for great vitality. Mgnemax comes in guava-orange flavour, fortified with vitamins – the product can contribute to the optimal magnesium level. All of them are preservative- and sugar-free, and are distributed in 100-percent recyclable packaging. //
Hell Energy rolls out vitamin drinks
Hell Energy Magyarország Kft. is adding a new product category to its portfolio in the domestic and international markets: Swiss Laboratory Kft.'s DeLaVie and Fizzy still and carbonated vitamin drinks will be available in more than 10 countries. The products contain the herb extracts of 104-year-old Swiss natural product manufacturer Dixa. They are free from preservatives and they contain vitamins and minerals too.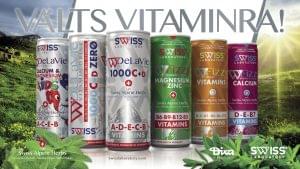 //
Drastic sales decline in the soft drink market
According to Istvánné Bikfalvi, secretary of the Hungarian Mineral Water, Fruit Juice and Soft Drink Association (MÁGYÜSZ), volume sales of mineral waters, flavoured waters, fizzy drinks, fruit juices and ice teas fell by 8.2 percent to 2.361 billion litres in 2020. In the 1st quarter of 2020 like-for-like volume sales were up nearly 10 percent, but the 2nd quarter brought a sharp sales decrease due to the coronavirus pandemic. Compared with 2019, natural mineral water sales were down 10.8 percent in 2020, flavoured water and carbonated soft drink sales reduced by 4.9 percent, sales of 100-perceent fruit juices dropped 11.3 percent, fruit drink sales became 2.7 lower and ice tea sales dropped 12.3 percent. //
Manufacturer brands dominate

Value sales of carbonated soft drinks were up 4 percent and exceeded HUF 90 billion in January-December 2020. Hungarians purchased more than 5 million hectolitres as like-for-like volume sales rose by 2 percent. Classic sugar-containing fizzy drinks make up for 69 percent of sales. 401-2,500m² stores were responsible for 37 percent of value sales. In 2020 Hungarian shoppers spent 9 from ever 10 fizzy drink buying forints on manufacturer brands. Branded soft drinks realised three quarters of volume sales and value sales increased by 4 percent here, while private label soft drinks sales grew by 5 percent. //
Related news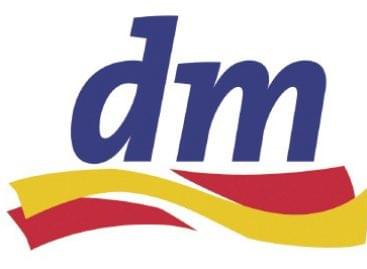 German retailer dm-drogerie markt has unveiled new packaging for its…
Read more >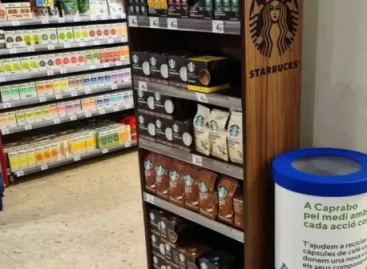 Caprabo has announced that it has recycled 23,697 kilograms of…
Read more >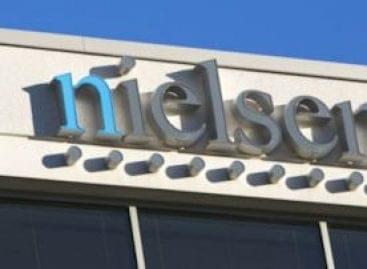 Nielsen Brandbank, the leading provider of digital product content solutions,…
Read more >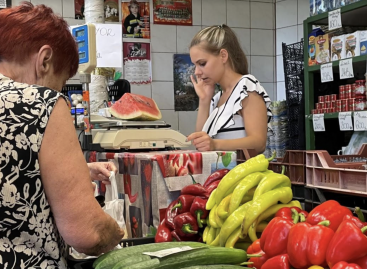 Sorry, this entry is only available in Hungarian.
Read more >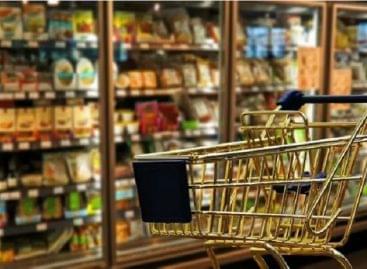 From December 1, Erdős Norbert, State Secretary for Food Chain…
Read more >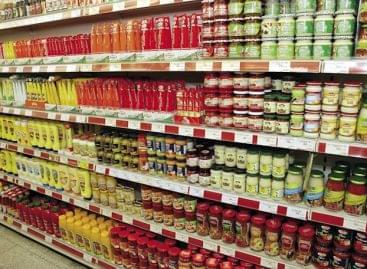 Due to component shortages, the energy crisis and the fourth…
Read more >