Magazine: Pálinka, my love…
According to Dr Gedeon Totth, head of the Institute of Commerce and Marketing at Corvinus University of Budapest, the popularity of real pálinkas is growing among members of Generation X. These consumers often buy pálinka as a present, they know the brands and are willing to pay higher prices for top quality. They associate pálinka with a cheerful atmosphere and the strength of the drink. It must be noted though, that pálinka isn't their favourite type of spirit.
Gergely Lakatos, CEO of Panyolai Szilvórium Zrt. opines that pálinka used to be the favourite spirit of the older generation, but today young adults also like quality pálinkas. This is the result of the marketing strategy and the educational efforts of the last decade. Csilla Tollas, marketing director of Agárdi Pálinkafőzde Kft. reckons that pálinka's main target group is consumers who belong to the 23-60 age group. Nowadays consumers choose flavours and brands consciously. Young people are very much interested in quality drinks and become loyal to brands very early on.
More and more women drink quality pálinka – and not only those versions that are sweetened with honey. At tasting events consumers are open to trying new flavours, but when it comes to buying, they still prefer traditional flavours. Ádám Szabó, marketing director of Ital Magyarország Kft. explained to us that pálinka's target group is very heterogeneous. Consumption habits are still influenced by product price. The same flavours have been popular for many years, but there is always a new entry in the market.
Péter Bárány, owner of Márton and Daughters pointed out that different pálinka brands have different target groups. Pálinka consumption habits are changing rapidly: 10 years ago pálinka flavoured with honey was the big hit, but today 40-50 percent abv pálinkas are the most popular. Erik Horváth, premium spirits portfolio manager of Coca-Cola HBC Magyarország Kft. (the distributor of Rézangyal products) added that a large and diverse group of consumers like pálinka in Hungary.
In the last few years demand increased for high-quality branded products, with plum and apricot being very popular flavours. Pálinkas aged on a fruit bed have also retained their popularity. Attila Csobolya, master distiller of Várda-Drink Zrt. reckons that the main target group is the sophisticated consumers of the middle class, who want quality products for their money.
Beatrix Vaigel, marketing manager of Zsindelyes Kereskedőház Kft. told our magazine that the real target group of premium quality pálinkas is consumers above the age of 40. Women prefer pálinkas with lower alcohol content, while men tend to like varieties stronger than 50 percent abv. Sour cherry, apricot and plum are the top flavour choices. Sándor Nagy, general manager of Zedon Pálinkamester Kft. shared the company's experiences with our magazine: after the more exotic flavour trends of former years, in the last few years traditional flavours became popular again. Demand also increased for grape marc pálinkas.
Bianka Czomba, sales and marketing manager of Zimek Pálinka Manufaktúra reckons that manufacturers can now take their products to consumers in many channels. Although brand loyalty exists, shoppers are braver than before and try the products of distilleries that they don't know. There are more and more competitors in the market and this is good news to consumers, as manufacturers are forced to compete not only with prices but also with product quality.
Dr Totth opines that it would take lots of money and hard work to make pálinka popular abroad. Building the product's image is a long and costly process. In addition to this, it is also questionable whether Hungarian distilleries would be able to produce enough if demand for pálinka increased sharply in the international market. Mr Horváth called attention to the fact that most products are made with the taste of domestic consumers in mind.
Mr Lakatos believes that pálinka is a very Hungarian product, a real Hungaricum that can't really compete with the world's top spirit brands. Mr Szabó added that in comparison with global drink categories, the export opportunities of pálinka are rather limited, e.g. because consumer taste in spirits is so much different in our main export markets. Mr Nagy added that almost every country has its own national drink, therefore it is very difficult to enter their market with another country's spirit.
Mr Csobolya is a bit more optimistic, saying that pálinka's reputation improved a lot in Europe and consumers are more interested in it than before. In his view lots of marketing work is needed on the international stage. Ms Tollas' view is that pálinka is rather unknown to international consumers. What is more, unlike in the case of other global spirit types, the quality of pálinka very much depends on the quality and quantity of fruit grown in a given year.
Mr Bárány underlined that the fact that pálinka is our national drink doesn't make it an international spirit. He sees little chance for pálinka's export success. Ms Czomba talked about the small chances for pálinka to compete with whisky in the international stage: it is usually half the size, it is hardly known abroad and it costs the same as a popular, well-known whisky product that is available all over the world.
Mr Totth thinks there is no efficient collective marketing for Hungarian pálinka at the moment, but the trade fair presence of pálinka makers is subsidised by the state. His view is that marketing activities aren't efficient if the budget is smaller than a certain level. He told that research results showed: distilleries that spent more than the average on marketing became better known and sold more products. Mr Bárány stressed that we can't talk about collective pálinka marketing in a country where home distilling is still legal and uncontrolled. In his view the market is saturated as there are more than 100 pálinka brands.
Ms Tollas claims that pálinka would need collective marketing very much. At the moment distilleries are trying to cope with marketing tasks on their own, but these are becoming increasingly complex and expensive. Mr Nagy mentioned the Book of Pálinka Excellence as a good example of efforts that can popularise pálinka as a brand. Mr Lakatos has a positive opinion about the various collective marketing activities that run in parallel – he said that their results add up.
Ms Vaigel is convinced that pálinka marketing is absolutely necessary, she thinks that pálinka should be made popular among the consumers of next generations. Mr Csobolya underlined that pálinka is our national treasure and collective work is needed to popularise it. He told that it was collective marketing that made pálinka more popular in Hungary. However, he sees no chance for further sales growth until illegal private distilleries have this much weight in the market.
Mr Szabó opines that there are two things missing from marketing activities: involving manufacturers more and doing a follow-up after television and billboard campaigns. Ms Czomba is rather optimistic: in her view the growing purchasing power of Hungarian consumers results in a constant but modest increase of the pálinka market. Dr Totth concluded that sales growth in the pálinka market will depend on many things in the next 3-5 years. His view is that in terms of quantity alcohol consumption isn't growing in Hungary, a constant restructuring is taking place instead. If the sector won't be able to give a boost to its marketing work, there will be no sales growth. He believes that pálinka's biggest competitors are whisky and vodka.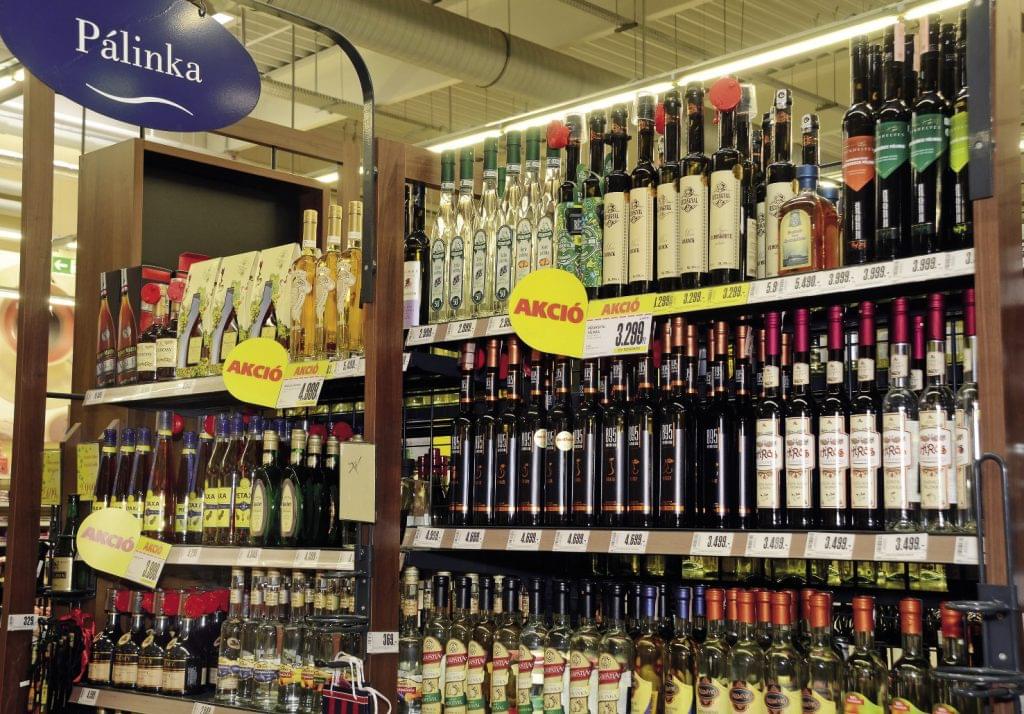 Tags:
Agárdi Pálinkafőzde
,
Coca-Cola HBC Magyarország
,
égetett szeszesitalok
,
Horeca
,
Ital Magyarország
,
közösségi pálinkamarketing
,
Márton és lányai
,
minőség
,
pálinka
,
pálinkakiválóságok könyve
,
Panyolai Szilvórium Zrt
,
Várda-Drink
,
X generáció
,
Zedon Pálinkamester
,
zimek pálinka manufaktúra
,
Zsindelyes Kereskedőház
Related news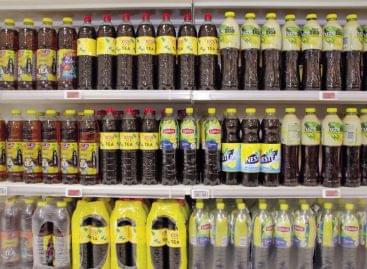 András Palkó, marketing director of Coca-Cola HBC Magyarország told our…
Read more >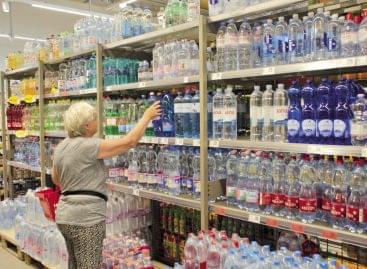 András Palkó, marketing director of Coca-Cola HBC Magyarország informed our…
Read more >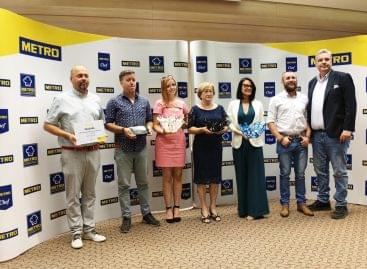 Sorry, this entry is only available in Hungarian.
Read more >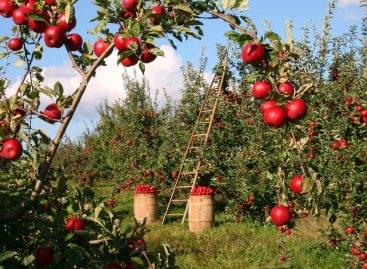 In addition to the lack of water, heat waves and…
Read more >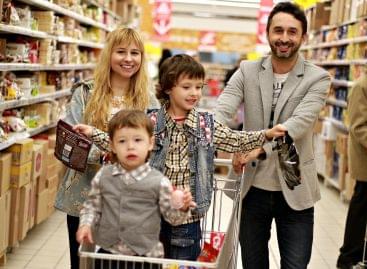 Tesco says goodbye to staffed checkouts as it prioritises self-service…
Read more >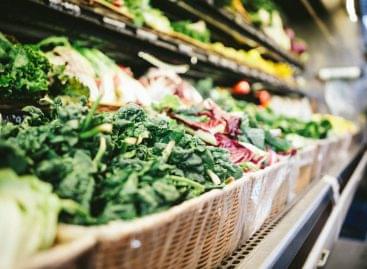 Biological waste found at every step of the food chain…
Read more >
Close Window
Loading, Please Wait!
This may take a second or two.

Ez a honlap sütiket használ a felhasználói élmény javítása érdekében. A honlap további használatával hozzájárulását adja a sütik használatához.Értem Bővebben