Magazine: Cautiousness and innovation
The future is uncertain
Most consumers think the pandemic has changed their shopping habits for good. Shopkick asked 14,000 US consumers what 2021 will be like in terms of shopping habits. The survey revealed that 67 percent of respondents will keep stockpiling essential FMCG products. In spite of the fact that the Covid-19 pandemic made online shopping very popular, 63 percent of consumers will purchase non-essential goods offline and 89 percent will do the same with essential products. At the same time 52 percent said they will shop online more frequently than before. It is noteworthy that only 11 percent of consumers believe that they will slowly return to their pre-pandemic spending habits.
What about visiting shopping malls? Since their reopening about half of the consumers have visited malls. 72 percent reckons that they will continue visiting stores wearing a face mask when it isn't mandatory anymore, and they will always have hand sanitiser with them. Even when they got the vaccine, 87 percent will continue to practice social distancing, wear a face mask and use hand sanitiser. 31 percent reckon that life will return to normal, but 32 percent have serious doubts about this.
Home office with space technology and home delivery without a driver
According to Future Retail, the key terms will be digital nomad and sustainable development goals in the technology trends of 2021. There will be rapid development in technology and business innovations, based on the experiences gathered during the pandemic. Home office work will stay with us and new start-ups such as Bluescape, Eloops, Figma, Slab and Tandem will strengthen the domain of virtual offices with their solutions this year. Contactless delivery will be part of the so-called New Normal in 2021. In the US DoorDash, Postmates and Instacart make it possible for customers not to meet the delivery person. Manna, Starship Technologies and Nuro offer a delivery service using self-driving cars.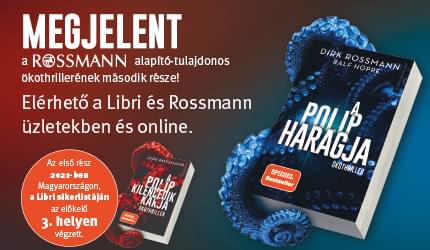 Put your hands on the screen!
Remote healthcare services will thrive in 2021: numerous private and public healthcare institutions have developed the necessary solutions for this, such as AI avatar based diagnostics or contactless medicine delivery. Forrester Research says one billion US patients will use remote healthcare services in 2021 – these will be provided by companies such as Teladoc Health, Amwell, A One Medical and Humana. After the pandemic, when production will be back to normal, workforce shortage can cause problems. Automation, AI, robotics and IoT can be the solution to these. AR- and VR-related innovations will prevail. Companies like Microsoft, Consagous, Quytech, RealWorldOne and Groove Jones are going to play a key role in shaping our world.
Rolling the green way and new opportunities for retailers
E-bicycles and e-scooters are a cheap alternative to driving in the cities. Hundreds of kilometres of bicycle paths are being built in the cities and the UK government has announced that diesel cars won't be sold after 2030. It is very likely that 2021 will speed up the spreading of self-driving cars too. Last year was a big test for retailers: those who were able to adapt to the drastic changes in consumer behaviour strengthened their market positions. In 2021 the world of retailers and the New Normal will be very much influenced by keeping in touch witch consumers digitally; other key factors will be consumers refusing to travel, the principle of less is more, quicker decision-making and respecting employees.
Social commerce: Faster and simpler
Besides e-commerce the term social commerce is also used more and more frequently. Social media platforms function as very important marketing channels, since they have great influence on the shopping habits of consumers. However, up until now the purchase itself has been made on the own websites of brands. Now a growing number of shoppers would like to buy online on the social media platform where they spot the advertisement. Consequently, in the future those brands will be the winners which can use social commerce as a tool in acquiring and keeping customers. In China Tencent's WeChat realised USD 115-billion social commerce sales in 2019!
//
Z vs. Boomer: In a crossfire of generations
Consumers belonging to Generation Z focus much more on the sustainability background of food and drinks than Boomers, (more than 30 percent vs. 18 percent) and vegetarian and vegan products are also more attractive to them (38 and 33 percent vs. 6 and 3 percent) – revealed a 1,000-respondent survey by Ingredient Communications in the UK and the US. It is important for 29 percent of Generation Z consumers to buy at the lowest price possible, while only 3 percent of Boomers are thinking the same way. According to Richard Clarke, managing director of Ingredient Communications, the results of the survey prove that innovation work and target group management must be different with the different generations.
//
MVM FutureTalks: 'Let's not forget that machines are created by the human mind!'
Hungarian and international experts were discussing various issues related to the topic of artificial intelligence (AI) in the MVM FutureTalks online talk show. Stuart J. Russel, a professor of Berkeley University and San Francisco University defined AI while pointing it out: humans are capable of performing lots of tasks and adapt to new situations quickly, but AI can't do this and it can only operate in limited-size area, as it only uses the knowledge it was provided with and it isn't capable of learning.
US astrophysicist Neil deGrasse Tyson is of the opinion that AI can't be defined for the time being. György Buzsáki, a professor of New York University and brain researcher was talking about whether machines will outlive humans.
Charming robots
Economist and AImotive CEO László Kishonti said: very often we don't understand the basis on which AI makes decisions, but this is exactly what people find so 'charming'. He told that machines make decisions faster than humans, and their 360-degree vision is better than that of humans, so self-driving cars are likely to be accepted relatively quickly.
György Tilesch, co-author of a book on artificial intelligence explained that AI can help a lot in medicine, because it is capable of classifying, spotting patterns, quantifying and identifying.
Dangerous weapons or useful aids?
Stuart J. Russel reckons that the biggest concern about AI can be if weapons use this technology: these can kill humans without human intervention. Neil deGrasse Tyson also believes that control is of utmost importance – with moral issues being taken into consideration. György Tilesch talked about the usefulness of AI, stressing that this technology is one of the best cognitive developers, so the goal is to support the human brain with AI, not forgetting that machines are created by the human mind. //
Related news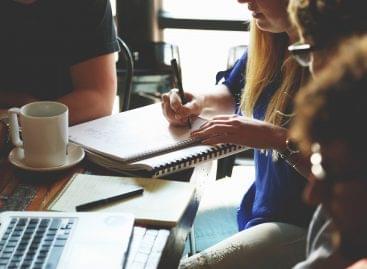 An incubator program on the topic of sustainability was organized…
Read more >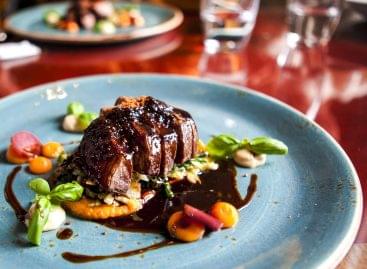 Wild meats are part of traditional Hungarian cuisine, and they…
Read more >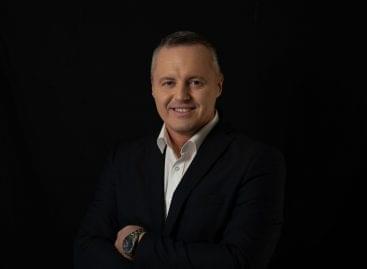 The last meeting of the MMSZ Green Section this year…
Read more >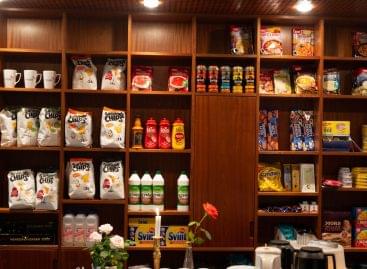 According to both raw and calendar-adjusted data, retail turnover increased…
Read more >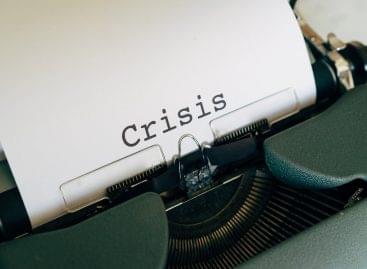 According to the president of the MNB, "the economic policy…
Read more >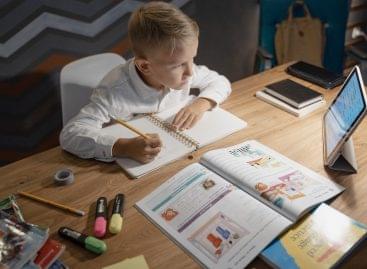 The autumn challenge of the joint health education educational program…
Read more >