MOME Open: sustainability, design-based thinking and business development go hand in hand
In terms of sustainability, the competitiveness of (large) companies is supported by the Moholy-Nagy University of Arts (MOME) 'Business of Saving the World – Designing for impact' master course, which will be held between November 28 and December 2. MOME OPEN's course in English presents strategies where sustainability efforts can be transformed into business drivers.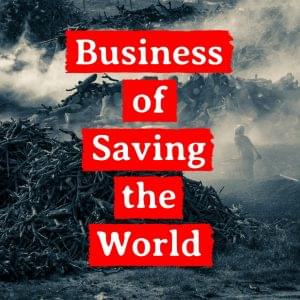 In addition to our everyday life, the business sphere is also becoming increasingly involved in design-conscious thinking. In addition to the development of cultural ecosystems, design-based learning, research and practical methodologies play an increasingly important business and economic role, from design thinking methodology through UX/UI design and service design to design. This kind of thinking and education is connected with the question of sustainability in the latest MOME Open training. The 'Business of Saving the World' course focuses on the change in business approach, where sustainability is not an empty marketing message, but the fundamental background of everyday innovation and business success.
"At MOME's Innovation Center, we are constantly looking for socially important areas and problems where design-focused research and development is relevant, but not yet common practice. One of these is sustainability, since in recent years this topic has become increasingly the subject of business life, and it is also clear that successful business development in the 21st century is unthinkable without the connection of sustainable operating models. The Business of Saving the World master course also deals with this issue." – said Dalma Berkovics, head of sales and partnerships at MOME's Innovation Center.
In the 'Business of Saving the World' course, interested parties can learn how sustainability efforts can be transformed into a real driving force for business. During the theoretical training day, they deal with understanding business planning frameworks and the basics of effective product innovation, and in the following two workshop days, they learn how to develop targeted business models and innovation ecosystems. The case studies provide an opportunity to learn about real, successful sustainability practices through the actual projects of large companies – with the participation of famous guests such as MOL, Rainforest Alliance or PwC – which they can compare and analyze with what they learned in the training.
"With MOME Open trainings, we contribute to the development of the educational and cultural ecosystems of Hungary and Central and Eastern Europe. The business world is also increasingly in need of the kind of integrated knowledge that combines design-conscious thinking with business effectiveness. At MOME and with the MOME Open trainings, we are also working to provide knowledge that is as broad as possible and increasingly valuable for the market at the regional level in the period ahead. – said Csaba Gosztonyi, head of the MOME Open.
The training takes place with the participation of renowned instructors such as Ákos Csertán, digital product expert, leading design strategist, design instructor, TEDx speaker and Atlas, Rise! founder of a creative community; Dalma Berkovics, Head of Sales and Partnerships at MOME's Innovation Center, Ex-Microsoft for startups manager, TedxYouth speaker who was chosen as the most influential woman at the Central European Startup Awards, and Martijn Pater, strategist, creative leader and entrepreneur, author of the book Collaborate or Die and co-founder of the impact strategy firm Fronteer.
MOME Open's course in English is aimed at professionals who want to create effective products and services as innovation leaders or product managers; As CSR and ESG experts, their goal is to increase the impact on the core business; as consultants or business planners, they support the impact-driven transformation of companies; and anyone who understands the concepts of business planning, strategic planning, innovation management and strategy development.
The MOME Open 'Business of Saving the World' training will be held between November 28 and December 2, 2022.
Information and application at the following link: https://open.mome.hu/business-of-saving-the-world/
MOME Open believes that a diverse environment is an important condition for innovation, so it offers a diversity discount for companies, under which the second applicant can participate in the training with a 50% discount.
Related news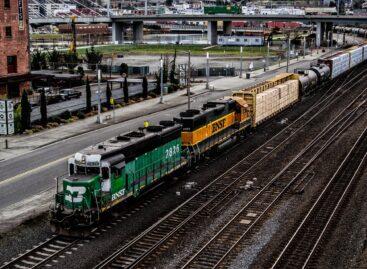 Amazon is increasingly using rail and sea transportation in Europe,…
Read more >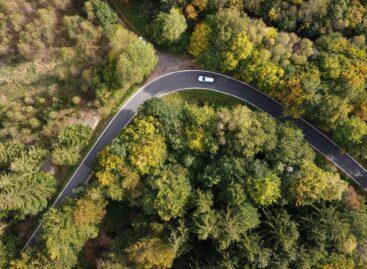 Komoly lemaradásban vannak a tőzsdén jegyzett magyar vállalatok a fenntarthatóság…
Read more >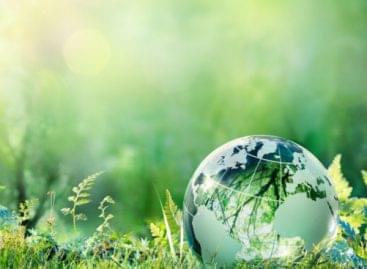 Although sustainability is an important consideration when making investment decisions,…
Read more >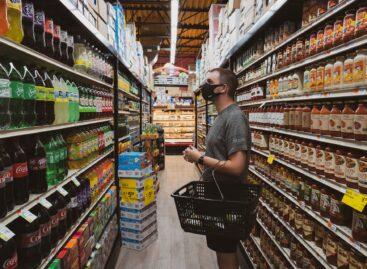 In October 2023, according to both raw and calendar-adjusted data,…
Read more >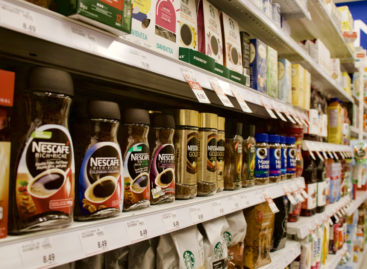 This year, after the strengthening experienced in the first half…
Read more >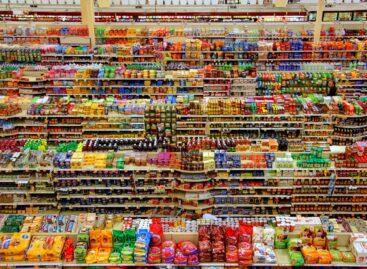 According to the plans of MOHU MOL Waste Management Zrt.,…
Read more >