Me@Walmart workplace app and smartphones
Walmart announced on 3rd June that it's launching Me@Walmart, a new workplace app that allows associates to schedule shifts, clock in, troubleshoot daily tasks and, eventually, replenish products more efficiently.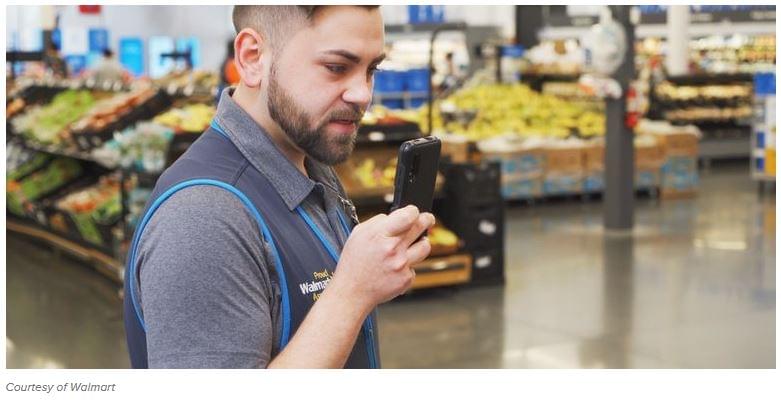 In a blog post, Drew Holler, Walmart's senior vice president of people operations and Kellie Romack, vice president of product and associate experience, said the move reflects retail's rapid evolution and the need to retain and satisfy associates, according to Grocery Dive.
Walkie-talkie feature

Walmart is taking another significant step to enhancing on-the-job smartphone use among its employees.
The company introduced a "bring your own device" (BYOD) policy in 2018 that invited workers to use various workplace apps on their personal phones to manage their schedules and to provide assistance while on the job. Walmart's new Me@Walmart app consolidates numerous activities onto one platform, including scheduling shifts, clocking in to work and communicating with other workers through a "push-to-talk" feature similar to a walkie-talkie.
"Ask Sam" and AR functions
Workers can also use "Ask Sam," a voice-activated personal assistant that answers a wide range of work-related questions, from product locations to sales metrics. The tool initially rolled out in 2019 and has been offered as a separate app to select employees.
According to the company blog post announcing the initiative, workers will eventually be able to use an augmented-reality feature on the app to scan multiple boxes in store backrooms, speeding up the process of getting products onto store shelves.
740 000 smartphones
As part of the rollout, Walmart plans to offer new Samsung Galaxy smartphones, along with a case and protection plan, to more than 740,000 of its almost 1.6 million U.S. workers by the end of the year, free of charge. Associates can only use the new app's tools while working but will be able to use the device for personal use.
"Since piloting it last year, this patent-pending capability takes a third of the time than the previous manual process," Holler and Romack noted in the post.
Walmart is betting that providing new smartphones to employees will improve efficiency and make the retailer appear as an attractive place to work. But privacy concerns may make workers wary of the program. Walmart addressed these concerns in its BYOD initiative, noting that while it can view specs like battery level, phone number, operating system and carrier, it can't view personal data like web activity, personal emails and photos. And it said in Thursday's announcement that it will not have access to personal data on the new devices.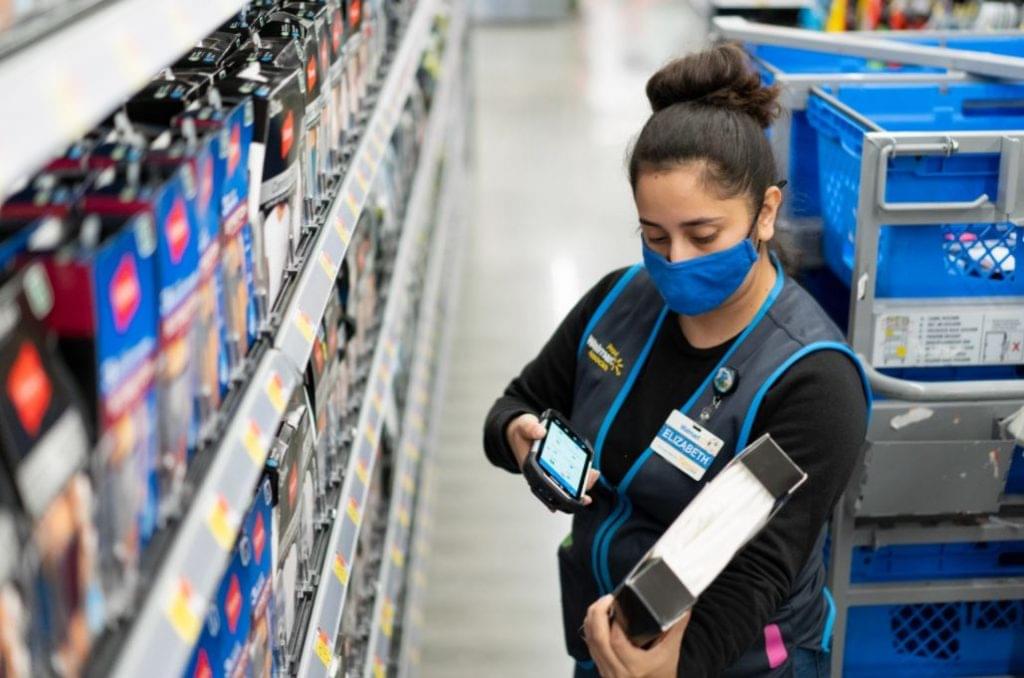 Walmart writes retail history
The company said it tested the new phones earlier this year and received a positive response. "We are now expanding the test and will continue to evaluate to make sure we're providing our associates with the best tools to do their jobs," Holler and Romack noted in their post. The executives added that they believe the Me@Walmart app is the first of its kind in the retail industry.
"As retail continues to evolve — and quickly — it's more critical than ever to equip our people with the tools and technology they need for success," they wrote. "Doing so makes work easier and more enjoyable, and it keeps the focus where we need it most — delivering a great in-store, pickup, and delivery experience for our customers."
Related news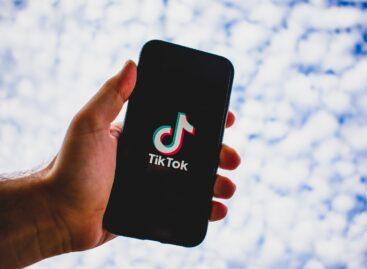 TikTok has grown to emerge as a social media cultural…
Read more >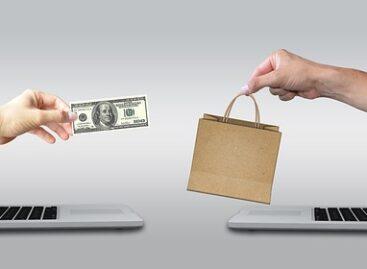 77 percent of Hungarians are open to buying used products…
Read more >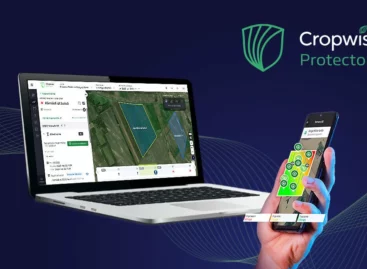 Syngenta's latest digital development, Cropwise Protector, has also arrived in…
Read more >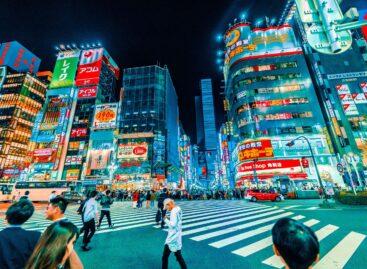 Lassulóban a világgazdaság növekedése, és bár a kilátások javulnak, az…
Read more >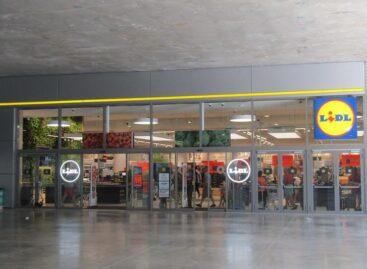 Despite inflation and declining profitability, discounter Lidl has said that…
Read more >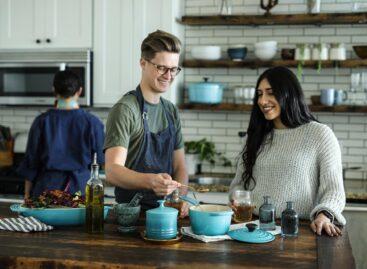 A new study from Appetite suggests companies must adopt creative…
Read more >