A pandemic-ridden beer market
The HoReCa sector makes up for nearly 30 percent of the major Hungarian breweries' sales – and no beer was sold in this channel during the spring and the end-of-year lockdown. Dr Sándor Kántor, director of the Association of Hungarian Brewers (MSSZ) told our magazine that in the first 11 months of 2020 the five biggest brewers in the Hungarian market sold 8.5 percent less beer than in 2019.
Heineken Hungária Breweries Zrt.'s marketing and trade marketing director Barbara Balogh said: the pandemic situation isn't over yet and it still hits the HoReCa sector the hardest in early 2021.
Györgyi Gyovai, sales director of Dreher Breweries thinks it is promising that the premiumisation of the beer market continues, in spite of the economic recession induced by the pandemic.
Borsodi Breweries Kft. managed to carry on with its building work in 2020, for instance they invested EUR 12 million in modernising their production line, by this increasing annual production capacity to 2.5 million hectolitres. Managing and commercial director Zsolt Vuleta told: in the first half of 2021 the biggest task will be mitigating the effects of the pandemic and preparing for the period following Covid-19.
It is hard to make up for the sales loss in HoReCa
András Putics, sales director of Pécsi Brewery Zrt. had the experience that beer sales were less exposed to the general market decline. While the beer market suffered a double-digit sales loss (based on production data), Pécsi Brewery expanded by 5 percent; their Pécsi Prémium brand grew by 7 percent in comparison with the previous year.
The Budapest beer team launched its online shop last spring to make their products available to consumers nationwide. Judit Tóthy, marketing manager of craft beer firm Urban Beer Kft. revealed that they could use the pandemic period for rethinking their full strategy – they started 2021 with this updated action plan.
Csaba Pető, head brewer of craft beer company Hedon Kézműves Sörfőzde Kft. talked to Trade magazin about retail being given more emphasis in their sales strategy during the pandemic. They managed to compensate for the majority of the volume sales they lost in the HoReCa channel.
As it is the case with most breweries, Stari-Ker Kft.'s main target market is the HoReCa sector. Last year their sales plunged, but at the same time their beers appeared on the shelves of Metro stores, plus Stari-Ker launched its online shop with nationwide delivery.
Strengthening the premium segment
According the MSSZ president Dr Sándor Kántor, the premiumisation process came to a halt in 2020, but his expectation is that it will gain momentum again in 2021. He talked to our magazine about the continued dominance of can packaging. Mr Vuleta opined that consumers kept turning towards premium products last year, looking for new beer types and discovering new flavours. Mr Putics explained that their craft brewery puts high quality beers on the market at affordable prices.
Ms Gyovai said Dreher helped HoReCa partners during the pandemic with buying back unopened kegs of beer and with professional advice. What is more, in the summer they supported 3,000 reopening bars and restaurants with 300,000 free glasses of beer.
Ms Balogh analysed the strengthening of e-commerce for us and introduced how Heineken Hungária launched the country's first nationwide beer delivery platform. Via Beerclub.hu anyone can order from the company's portfolio, and the beers are delivered to their door free of charge above a certain sum spent.
Innovation with renewed strength
Last year Borsodi Brewery Kft. came out with four new products, from which two were Borsodi Hoppy and Borsodi IPA. The former is a citrusy bottom-fermented hoplager, while the latter is the company's first top-fermented beer. In March 2020 Dreher Breweries rolled out alcohol-free Dreher 24 Red Beer. In April Dreher IPA – brewed with six different hop varieties – hit the shops. The brewery's latest products are made in cooperation with Mad Scientist Brewery: their joint new brand Kőbánya X offers two beers at the moment, Underground Lager and Catacombs Coffee Stout.
Heineken Hungária is preparing for 2021 with new products. The first one is going to be the winner of the 2nd Soproni Brewing Contest: Soproni Óvatos Duhaj HopLager. Pécsi Brewery Zrt. has launched many new innovations recently, e.g. Pécsi Gluten-free Lager, organic beers, etc. In 2021 the brewery will focus mainly on improving the distribution of these and on doing brand building work. Changing the design of Pécsi Prémium Radler products was exceptionally successful last year.
Growing product portfolios
In 2021 Hedon Kézműves Sörfőzde Kft. rolls out its new fruit-infused beers in bottle and keg packaging alike. In the summer they plan to come out with a limited edition, 'small batch' series of 0.33-litre aluminium can products.
Stari-Ker Kft. appeared in shops with the Stari Five Star Beer Selection before Christmas – the product is available throughout the year, it contains five different Stari beers and a logoed glass. Stari has pilsner, wheat, dark, red, IPA and 30-percent fruit content fruit-infused beers. They will put two new products on the market in 2021.
Urban Beer Kft. was among the first in Hungary to launch sour cherry and IPA beers. Their sour cherry beer has proved to be the best in a blind testing. This year brand new products can be expected from the company, plus they wish to make their beers available more widely. //
New innovations among ciders
Royalsekt Zrt. started making ciders in the summer of 2019. Last year was about putting Royal Cider products on the market. CEO Róbert Fórián Szabó told: they were the first to launch a cider product in 1-litre reclosable bottles, and their 0.75-litre format Royal Cider Sparkling is also a novelty in the market. In the spring of 2021 4 flavours will appear on store shelves. In other parts of the year limited edition products will hit the shops. //
Radler syrup
Yuva Kft. put a one-of-a-kind product on the Hungarian market in 2020: a radler syrup range called SÖRP. The products are made with 25-percent fruit content. They come in 330ml size that is enough for making six 0.5-litre radlers – explained managing director Zoltán Szabó. Three flavours are available at the moment, natural, lime and sour cherry, but new flavours will hit the shops this year. For bar and restaurant owners 5- and 10-litre bag-in-box formats were developed. //
Related news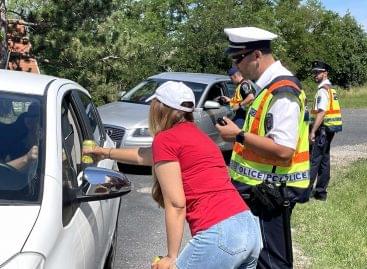 Sorry, this entry is only available in Hungarian.
Read more >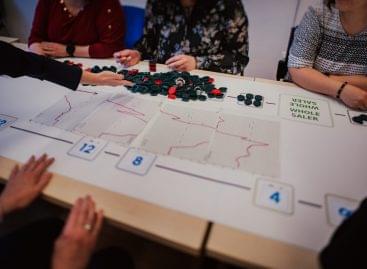 Sorry, this entry is only available in Hungarian.
Read more >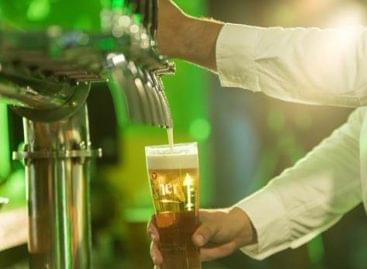 After a two-year hiatus, Hungary's largest festivals will reopen. Celebrating…
Read more >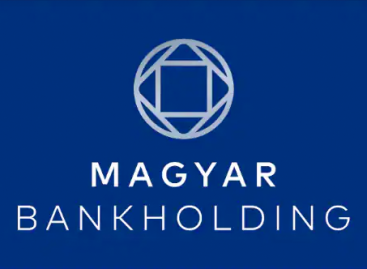 Exceeding expectations, industrial production increased by 9.4% in May, while…
Read more >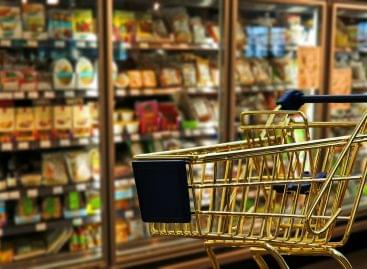 According to the raw data, the volume of retail trade…
Read more >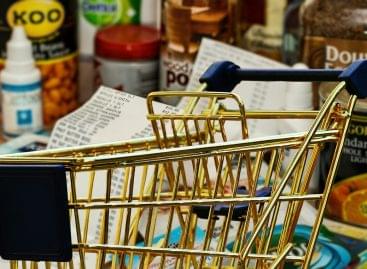 Household consumption may have peaked in May, the population has…
Read more >