Magazine: There is no stopping until perfection is reached
Value sales have increased recently in the shaving product market. Consumers have started buying more expensive products in the category. The category is very much seasonal: value sales in the spring-summer period were three times bigger than in autumn-winter in both 2015 and 2016. Hair removal products (e.g. hair removal cream, disposable razor) are now available basically everywhere, even in the smallest grocery stores.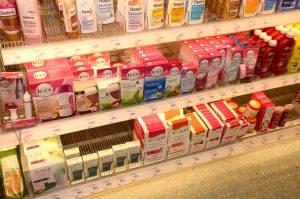 In the disposable razor category a growing number of shoppers prefer 3- and 5-blade products. The Gillette brand regularly updates its portfolio, innovating in various segments of the category. Christine Cabon, communications leader of Gillette in Europe (Procter & Gamble) told our magazine that they keep compiling packs of different products as special offers to consumers. For instance last Christmas the Star Wars Edition pack was a great success. This year they are working on developing a special gift box in partnership with football club FC Barcelona.
In the women's razors segment disposable razors are the most popular. Procter & Gamble's experts opine that in line with cultural trends, wet shaving has started to become more popular among women. The beauty industry associates the colour black with premium quality and luxury, so Wilkinson decided to dress their women's razors in stylish black. Zita Sebők, trade and category manager of Edgewell revealed that new Intuition razors come with lather and moisturising bar, so there is no need for shaving foam or gel when using them. These comfortable 'all-in-one' razors are available in two versions, for dry and sensitive skin. In the 4-blade, ergonomic Quattro range the Bikini razor now has a 4-setting trimmer.
Mariann Varga, product manager of Alveola Kft. informed that the shaving category is developing steadily. In the last few years sales were growing by 30-40 percent and sales of the company's products also improved by two-digit numbers in both value and volume. Disposable women's razors realised the majority of volume sales, but epilators with interchangeable heads, e.g. X-EPIL were also popular.
Beiersdorf Kft. renamed its Originals product line to NIVEA MEN Protect & Care. Marketing manager Melinda Jáger told us that they are going to add a new after-shave product to this range this summer. It will combine the caring effect of balms with the refreshing sense offered by lotions. In comparison with 2015, sales of men's after-shave products dropped a little, but sales of men's facial care products increased a bit. The reason behind this is that NIVEA MEN Creme was put on the market in 2015.
Beard is trendy again but it has to be kept neat and tidy. Caola Zrt. has many years of experience in the field of shaving. Marketing and product manager Orsolya Szeles spoke to us about the importance of the Barbon product line in the company's portfolio. Barbon pre-shave needs to be used before shaving with an electric razor and it stands alone in the Hungarian market. Shaving creams in the Figaro range have also become important again.
Cold wax strips are the most popular home-use hair removal tools among Hungarian women, followed by hair removal creams and shaving gels. Alveola Kft. is present in this segment with its own brand. X-EPIL is the only brand in the market that offers a solution for all hair removal methods (shaving, waxing, hair removal and epilating). In the last few years they sold tens of thousands waxing machines, for which customers keep buying cartridges and other accessories.
Reckitt Benckiser is the distributor of popular brand Veet. Veet cold and hot waxes are now made using a new formula and they are simpler to use than ever before. Category management professional Ágnes Simonics told that they support the brand with a year-long, strong television presence and a digital campaign. Bedrock Kft. distributes the Sensual product line, which is very popular among consumers. Thanks to the special, flexible design, Sensual cold wax strips are easy to use on the body and the face, and they remove hairs with great efficiency – we learned from junior brand manager Noémi Gilányi
Creams constitute one of the most important segments in the category of chemical hair removal products. They offer longer lasting hair removal than razors and aren't painful to use. In 2016 the Veet brand came out with improved hair removal creams. New products from X-EPIL include the X-EPIL Hair Removal Cream for the face and the bikini line in 40ml format. Because of its unique, 3-minute formula, Sensual hair removal cream quickly removes hairs without causing any pain. The cream's olive, cotton flower and argan oil content guarantee that women's skin stay soft and nourished.
Relying on market trends, Veet is always busy developing new products. At the end of 2016 they launched electric trimmer and beauty styler Veet Sensitive Precision. Alveola introduced X-EPIL Sugar Paste– this trendy product can be used the traditional way and also manually. The QR code on the product's packaging takes users to a video on the company website, which shows how to use it.
Related news
Viktória Müller, Unilever Magyarország Kft.'s brand manager told our magazine…
Read more >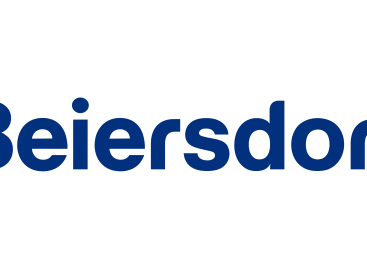 After Shangahi, skin care company Beiersdorf has opened a second…
Read more >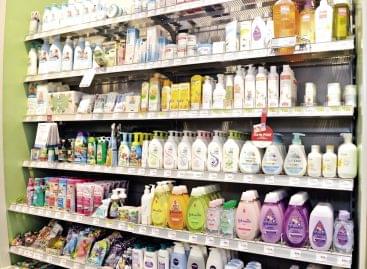 NielsenIQ data reveals that volume sales were only up 1.3%…
Read more >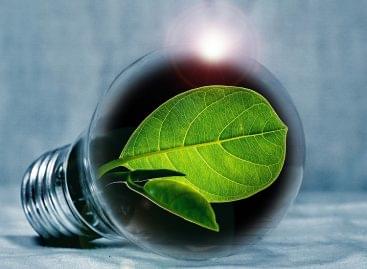 More and more people in the consumer society are choosing…
Read more >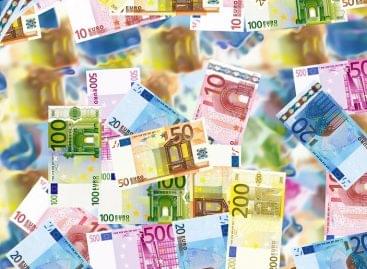 At its plenary session in Strasbourg, the European Parliament supported…
Read more >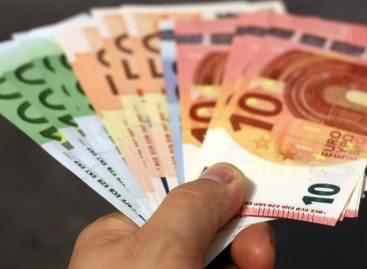 The growth of the economic performance of the euro zone…
Read more >