Energy drinks are in explosive form
György Galántai, sales director of Hell Energy Magyarország Kft. reported to our magazine that energy drink consumption increased in 2021. Despite the hardships in ingredient and aluminium sourcing, the company strengthened its market leader position further and its market share also increased. More than 95% of the company's products are sold in cans that can be 100% recycled an infinite number of times. Hell Energy's sales grew in every channel.
András Palkó, marketing director of Coca-Cola HBC Magyarország: "Our value sales were up 19.3% and volume sales were 14.4% above the previous year's level. What is more, sales in the category grew 8.3% faster than the growth rate of ready-to-drink alcohol-free products. Both the Monster and the Burn brand improved their sales performance by double-digit numbers, and this reinforced Coca-Cola HBC Magyarország's presence among the biggest players in the energy drink category."
Dániel Perge, Szentkirályi Magyarország's brand manager added that the energy drink market has been expanding since 2020, but it is also true that the Covid-related restrictions had a negative effect on this product category too. "Small independent shops are traditionally important in energy drink sales, but sales also augmented in convenience stores, tobacco shops, petrol stations and e-commerce. Shoppers still like the 0.25-litre aluminium can format the most" – explained the brand manager.
Tutti-frutti on the throne
Coca-Cola HBC Magyarország's experience is that brand is a very important factor for shoppers when they decide which energy drink to choose, but sugar and calorie content are also more important than before. Consumers like tutti-frutti tasting energy drinks the most, but they are glad to try new flavours too. Szentkirályi Magyarország has also found that shoppers want new innovations all the time in the energy drink category. Functional ingredients or a special packaging design attract their attention as well. Hell Energy Magyarország Kft. focuses very much on renewal in its operations.
Exciting flavours, new ingredients
Coca-Cola HBC Magyarország: in January 2022 the company launched Monster Nitro, an energy drink enriched with nitrous oxide for a real creamy texture. The company is preparing for the summer season with the refreshing and irresistible Monster Ultra Watermelon. This energy drink is the ideal choice for those who like sugar-free alternatives. Those who like their energy drink with sugar should try the peach-nectarine tasting new product, Monster Monarch. New innovations can also be expected from the Burn brand later in the year.
Hell Energy Magyarország Kft. offers innovative products such as Hell Strong – an energy drink with +20% caffeine. György Galántai: "One of our company's trademarks is making functional products: energy drinks with extra ingredients. This year our first new innovation was Hell Strong Watermelon, which has 20% more caffeine than the usual 32mg/100ml, it contains no preservatives and has 5 types of vitamin B. Our next new products will be limited edition Summer Cook energy drinks, offering a daring new design and new flavours."
Szentkirályi Magyarország debuted with the Guarana No Sleep energy drink this year – this has been available in shops since February, in four exciting flavours. Consumer reaction to the new product was very positive and the distribution network expanded faster than expected, so the products will turn up on the shelves of most major retailers soon. Another new product in the portfolio this year is Aphrodisiac, which has 32mg/100ml caffeine and contains Maca extract too. //
'Castrated' energy drinks
According to Dr Sándor Csibi, general secretary of the Hungarian Energy Drink Association (MESZ), if the sugar content of a drink is zero, it also means that its energy content is around zero, therefore it can mislead consumers if the product is marketed as an energy drink. What is more, if its caffeine content is that same as of a cola drink (10-15mg/100ml), once again the product can't be called an energy drink, as energy drinks must have more than 15mg caffeine in 100ml. The association's definition says: an energy drink must have more than 34kcal/100ml energy and a caffeine content above 30mg/100ml. Those who buy products with these characteristics won't be disappointed about getting a 'castrated' energy drink! //
Related news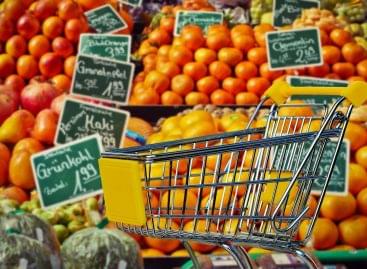 Sorry, this entry is only available in Hungarian.
Read more >
Although we've already gotten a taste of the heatwave, the…
Read more >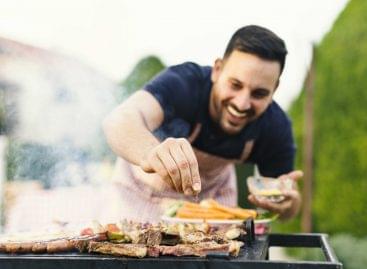 Sorry, this entry is only available in Hungarian.
Read more >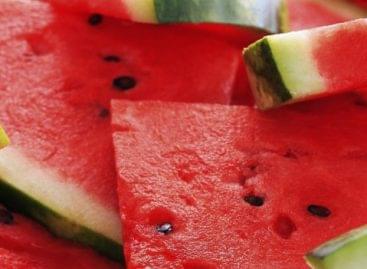 Sorry, this entry is only available in Hungarian.
Read more >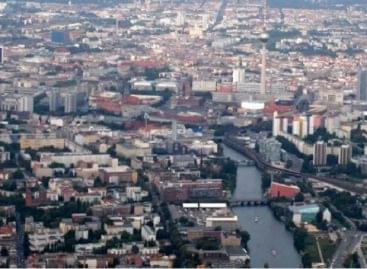 Sorry, this entry is only available in Hungarian.
Read more >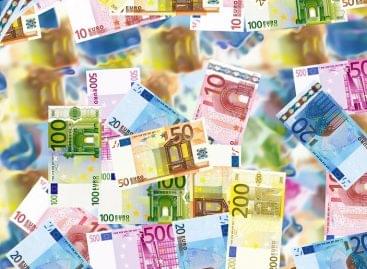 Sorry, this entry is only available in Hungarian.
Read more >