Magazine: Dancing on ice – with new moves
In 2020 both the pandemic and the relatively chilly early summer worked against the ice cream market. Companies needed to take steps if they wanted to increase sales even in these conditions.
Home-delivered ice cream and multipacks
According to Fanni Purman, Unilever Magyarország's innovation HUB brand manager, flexible and innovative strategies are needed in the category, like the company's online home delivery programme. Since last March Magnum, Carte d'Or and Ben&Jerry's products have been available this way in a growing number of places.
Ragonese Kft. launched its own online shop and marketing manager Ferenc Kapui told: consumers can now also buy products here which used to be available only via the company's partners.
As for the latest market changes, sales of classic 'solo' ice cream bars have been decreasing recently. Shoppers are buying ice cream less often, but they do it more quickly and they purchase more of it, preferring multipacks to single-serve ice cream.
Attila Kisfali, Froneri's country business development manager told our magazine that sales of 450-500ml paper cup products are developing too, especially in the case of premium brands – these can cost up to HUF 2,000-2,500. He added that stores with a large floor space and discount supermarkets are pushing forward in sales, and this results in the expansion of private label products.
From special consumer needs to children's products
Unilever Magyarország is contributing to the conquest of special flavours with its own innovations too. Last year's chestnut purée Carte d'Or, salted caramel and Ruby chocolate coated Magnum products are good examples of this. Consumer demand is growing for ice creams that satisfy special consumer needs, and also for low-sugar and plant-based products, e.g. Calippo Zero, vegan Carte d'Or ice creams. This year a new chocolate brownie flavour debuts in the 900ml Carte d'Or product line. In the 1-litre product range the orange-dark chocolate flavour combination is going to be launched in 2021. The well-known vanilla ice cream will come out in low-sugar version, containing 30 percent less sugar than similar box format ice cream products available in Hungary.
Also in 2021 Algida launches Disney ice creams, with the most popular classic cartoon characters, Olaf the snowman and Spiderman. What is more, to the delight of Star Wars fans lightsaber ice pops will also arrive in Hungary. Disney ice creams are made using a process that suits children's dietary needs the best. They are available in bar and multipack formats.
30th birthday and programmed marketing
Ragonese Kft. is 30 years old in 2021 and this is the central element of the company's marketing communication this year. The company senses increasing demand for healthier ice creams and their added sugar- and lactose-free, low-sugar, low-calorie and lactose-free, and vegan products are very popular. At the end of last year they rolled out Ice&Joy product: chimney cake filled with ice cream.
Froneri is the Hungarian distributor of popular brands such as Milka, Oreo, Toblerone, Daim, KitKat, Lion, Kaktus, Nesquik, Nestea, Schöller, Manhattan, After Eight and Pirulo. This year the spotlight is on Milka and Oreo, and the company expect sales growth mainly from multipack variants – twice as many product types will be available from the company in this format in 2021. They use the programmatic method regularly: programmed buying – this is basically the automated, algorithm-based real-time buying of digital advertising space.
Premium flavours in a cup and the natural trend
Premium ice cream brand Häagen-Dazs has been part of Maresi Foodbroker Kft.'s portfolio since October 2020. Junior brand manager Kinga Gál told Trade magazin that recently they came out with the Häagen-Dazs Mini Cup products, which don't take up much space in the freezer and can be enjoyed on-the-go. The new product is available in four flavours at the moment: macadamia, salted caramel, classic vanilla and raspberry sorbet.
Anjuna Ice Pops Kft. is an up-and-coming small company in the ice cream market that seeks to fill market niches. They specialise in natural, plant-based and additive-free ice creams. The company started selling in physical stores last year and the main sales channel is their own Anjuna shops. Managing director József Szalay spoke to our magazine about sales dropping 40 percent in 2020 due to the pandemic. They launched a special ice cream selection before Christmas: spicy chestnut, poppy seed-black sesame-vanilla, roasted pumpkin seed, and vanilla-coconut-almond were received well by consumers. Currently they are preparing for putting a summer multipack product on the market. //
Ice cream making in small and large quantities
Baja-based NÉBAR Kft. manufactures various types of nut paste for ice cream makers, e.g. walnut, hazelnut, pistachio, almond, etc. under the Nébar NaturPro brand name. Marketing and export development director Judit Tóthy told: these premium creams are made without additives, preservatives, flavour enhancers or colours, so the nut pastes are 100-percent natural and have excellent taste. The products are available in a wide range of sizes – at affordable prices. Although the brand itself is new, the company has been roasting and selling nuts for 25 years. Nut pastes can be used not only in ice cream making, but also for filling chocolates and pralines. //
Related news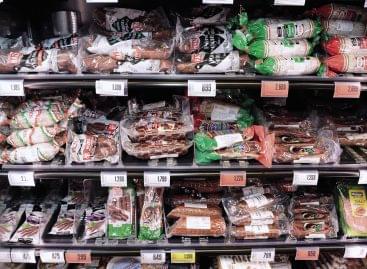 Shoppers didn't buy more salami or sausage last year, but…
Read more >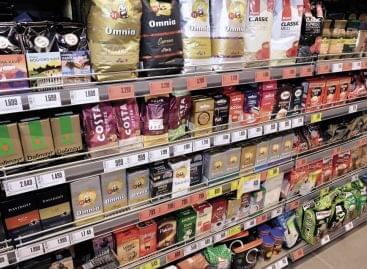 According to Noémi Varga, Tchibo Budapest Kft.'s marketing director, coffee…
Read more >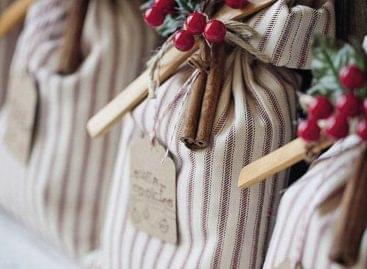 According to Nikolett Szőke, Unilever Magyarország Kft.'s gifting brand manager,…
Read more >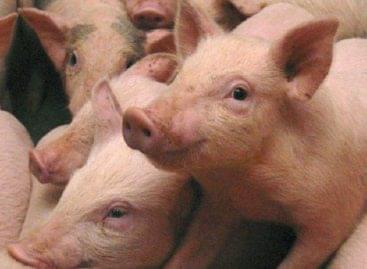 Sorry, this entry is only available in Hungarian.
Read more >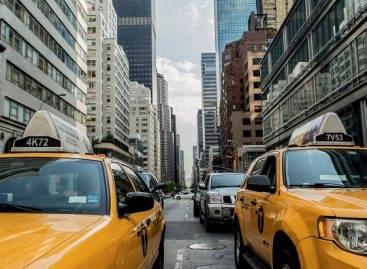 Sorry, this entry is only available in Hungarian.
Read more >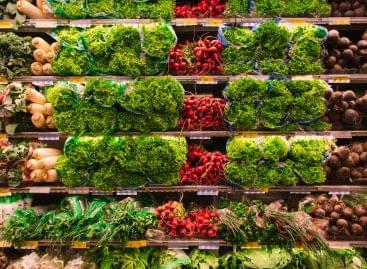 Sorry, this entry is only available in Hungarian.
Read more >