Three global studies – one analysis
After two years of absence SIAL Paris, the biggest trade fair of the food industry returned between 15 and 19 October. The trade show was also a place where meetings and debates shaped and inspired the food ecosystem, and the changes occurring in agriculture and the food industry.

Kantar, ProtéinesXTC and NPD have conducted coordinated research to understand the relationships and learn about the innovations, compiling SIAL Insights: this publication presents the fundamental factors influencing the agri-food sector and hospitality. Kantar focused on consumer expectations, ProtéinesXTC analysed food innovations and NPD Group concentrated on out-of-home eating. The studies in SIAL Insights can contribute to the debate between food industry actors about the necessity of making fundamental changes.
I eat, therefore I am
People's eating-related decisions are influenced by several kinds of motivations, from health preservation to the enjoyment of flavours. These decisions are making food buying increasingly complex, and more and more concerns are raised about the food production models and the access to resources.
According to the results of surveys conducted for SIAL Insight, 71% of consumers changed their behaviour in the last two years, and 67% went in a healthier direction. The food industry's reaction to this was starting to concentrate on quality instead of quantity. There was no significant change in the proportion of health-related innovations, although a slight decrease did occur. Besides adopting a healthier diet, taking up new eating habits is also motivated by local foods (48%), paying closer attention to product ingredients (37%) and environmental protection (36%). European consumers are increasingly conscious about the environment. The proportion of ethical and eco food innovations is growing globally: in the last five years it jumped from 2.5% to 7.9%.
Hospitality: major transformation
In 2022 restaurants are still places where the chances of virus infection are 40% bigger than elsewhere, therefore they have to switch to a hybrid model by using digital solutions. The restaurant sector needs to utilise short and simple menus, which are based on local and seasonal products. People eat because they enjoy it, and the market offering is reacting to this realisation: every second innovation focuses on enjoyment value at a global level. In this area the growth is the fastest in North America, in the convenience food segment.
Health and environmental impact
It has also become clear from the survey that 7 out of 10 people want healthy, additive-free products. More than 70% of consumers claim they changed their eating habits in the last two years, primarily by switching to healthier foods. After the Covid pandemic, two thirds of global consumers prefer foods or ingredients that strengthen their immune system – reported SIAL Insights. This also manifests in the growing demand for organic food. SIAL Insights has found that the carbon footprint of products is also high on the list of importance for consumers. During the Covid period enjoying food became more important for people. Since the pandemic nearly a half of European consumers and 60-70% of Asians have enjoyed gourmet and convenience products more often than before.
Consciousness and pricing
One of the most interesting findings of SIAL Insights was that despite rapidly rising food prices and the economic instability, consumers still have firm belief that the food they eat has instant effect on the world they live in. 63% of consumers look at their diet as something that reflects how they see the world they want to live in. At the same time price has become one of the main obstacles of enjoying quality food. Inflation is strong and 14% of respondents said they aren't willing to pay more for food than they do now. More and more people are cooking at home: 56% said they returned to the kitchen and researchers think that the sum consumers save this way will have further impact on consumption habits in the month to come.
Health
Heath plays a central role in the food choices of consumers. According to data from Kantar, 71% completely transformed their diets, 67% eat healthier food, and 37% are more interested in product ingredients than before. Another survey revealed that 72% of consumers are trying to stay away from products containing artificial additives. Kantar's Karin Perrot explained that is now a basic consumer requirement from food to be natural, with natural meaning safe and less harmful.
Shoppers show growing interest in "clean label" foods. 70% said they like to choose groceries that aren't ultra-processed and are certified to be free-from harmful ingredients. Similarly, 67% of European restaurant-goers said they prefer menus that are simple and clear. Organic food sales had been booming until 2020, but then they started losing popularity, especially in France and Spain. SIAL Insight suggests that firms should make affordable organic foods available, and put organic products with an added value on the market e.g. Fair Trade, biological diversity, animal welfare, etc.
Ethics and environmental protection
Ethics is another influencing factor when it comes to the regularly changing eating habits of consumers. Data from Kantar indicate that 38% of consumers prefer local, seasonal products, while 37% rely on environmental and ethical considerations when making a food buying decision. 58% of shoppers say the low environmental footprint of products is important, and 65% said the same about waste reduction and recyclable packaging. Fighting waste generation forms an integral part of sustainable production, and people want companies to make a bigger effort for protecting the environment. ProtéinesXTC's Xavier Terlet told: reusable, compostable and edible packaging, or even packaging-free food can all help in cutting down on packaging use and in recycling packaging. In his view these practices and technologies will become widely used in the future.
Enjoyment and digital technology
Enjoyment and satisfaction have remained fundamental values, as there is a direct relationship between food and emotions. Kantar reported that 71% of respondents expect the food they have chosen to be satisfying. As people don't want to choose between satisfaction and health and between satisfaction and ethics anymore, food companies have started developing foods which are both tasty and healthy – and affordable as well. Price-value ratio is crucial in consumer satisfaction, and in many cases it becomes more important for shoppers than finding the lowest-priced product.
According to the SIAL Insights report, digital technology is shaping the relationship between foods and consumers in many ways. During the pandemic masses of people started buying groceries online. At the moment the online channel has an 11.3% share in total FMCG sales in France. SIAL Insights has found that about half of shoppers regularly use digital technology in the form of various apps, to search for information about the groceries they plan to purchase. //
Own the change
This year SIAL's slogan was #Ownthechange. The trade show put progress in the spotlight. Food industry faces numerous challenges at the moment, such as ecological and environmental changes, new consumer expectations, digitalisation and modernisation, the attractiveness of working in agriculture and the food industry, and the transformation of the market. #Ownthechange reflects the necessity to change things, reviewing earlier models. Every actor in the food industry should actively participate in reforming the segment. //
The biggest surprise: Africa
Seven African countries exhibited food products at SIAL Paris: Gabon, Guinea, Kenya, Nigeria, Democratic Republic of Congo, Ruanda and Sudan. Their innovations proved that Africa has a place on the world's dinner table! African flavours easily raise the attention of consumers, e.g. maafe, yassa, manioca or puff puff are all exciting and tasty new foods, which may soon turn up on the shelves of supermarkets. With its vegetables, plants and cereals – often in fermented form – African cuisine is the perfect choice for vegetarians and flexitarians alike. //
This article is available for reading in Trade magazin 2022.12-01
Related news
Environmental awareness and social responsibility play an increasingly important role…
Read more >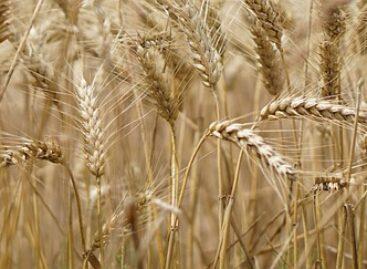 A chamber working group is being formed to investigate the…
Read more >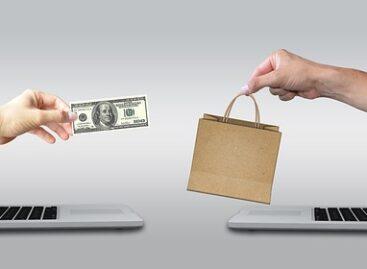 77 percent of Hungarians are open to buying used products…
Read more >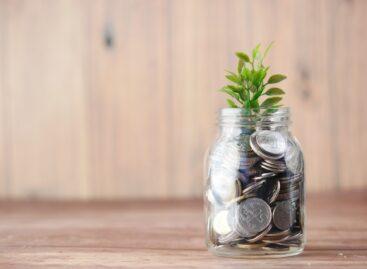 Large companies do not expect sales and profit growth this…
Read more >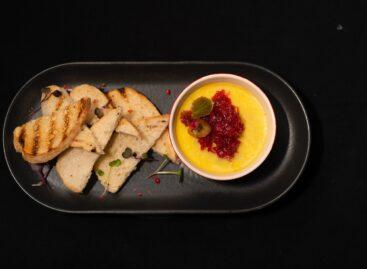 Retailers are putting a price cap on more than 400…
Read more >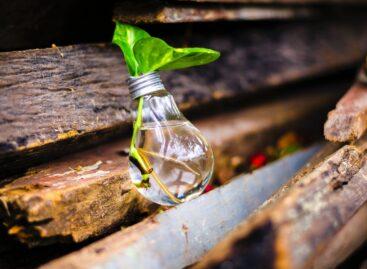 Königin Trade Kft. from Orosház, which manufactures beekeeping equipment and…
Read more >