Magazine: A fruitful period for fruit juice companies
Sió-Eckes' experience is that the fruit juice market is one of the biggest winners of the growth in FMCG consumption.
The company's numbers show that the market in total expanded by 10 percent, while sales of branded products grew by 5.5 percent – informed innovation and category manager Réka Soós.
Zoltán Matskási, operational marketing manager of Coca-Cola HBC Magyarország Kft. told that juices and nectars are the driving force behind the sales growth in the category, and this trend is reflected in the Cappy portfolio too.
Anett Polyák, Rauch Hungária Kft.'s trade marketing manager called attention to the fact that 6.5 percent of total fruit juice sales is already realised by fresh fruit juices, and this segment is growing the most dynamically.
Adrienn Horváth, marketing director of Márka Üdítőgyártó Kft. revealed to our magazine that in 2018 they had started bottling their Márka Fruitica fruit drink products themselves in Felsőlajos. This range already realises approximately 25 percent of their total value sales, and sales grew by two-digit numbers last year.
László Torbán, sales director of Szikrai Borászati Kft. told Trade magazin that their sales had been up nearly 30 percent the previous year. This year the company concentrates on innovating in the segment of functional drinks with high fruit content.
We learned from Anna Cholnoky, brand manager of Maspex Olympos Kft. that Topjoy is now one of the top brands in the fruit juice market as regards value sales.
Kubu sales also grew above the average last year – added Vilmos Várkonyi, senior brand manager of the company.
Mihály Kozma, sales director of Garden Juice Kft. also reported a sales increase and they calculate with sales growth for 2019 too. Erika Balogh, marketing manager of Biopont Kft. reported increasing sales to us, too. She revealed that they plan to introduce trendy, modern products to the market, e.g. smoothies.
Ms Polyák opines that the reason behind the growth of the fruit juice market is primarily that shoppers are buying more private label (PL) products, especially in discount supermarkets. The market share of PL products is nearly 30 percent. She told that in the Rauch Juice Bar freshly pressed chilled fruit juice range they would launch two new flavours in 2019.
Mr Matskási of Coca-Cola Hungary told that discount supermarkets realise 31 percent of fruit juice sales, which means that PL products are increasingly important in the category. As for the nectar segment, sales of products with a 20-25 percent fruit content are growing faster, but the trend is that shoppers are more and more willing to spend their money on fruit juices with higher fruit content and on premium products. Mr Kozma spoke to us about the popularity of their 100-percent peach and strawberry flavours. In 2018 the company launched a 100-percent Pink Grapefruit flavour in very stylish packaging. In terms of size, the market seems to be divided: shoppers are looking for 200-250ml and 5-litre products of Garden Juice Kft. Mr Torbán revealed that Szikrai Borászati Kft. sells the most from peach, apple and orange products. The new trend is that many shoppers now opt for 50- and 100-percent juices instead of products with a 12-percent fruit content.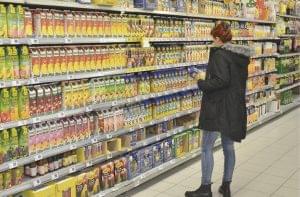 Ms Soós is of the opinion that consumer demand is on the rise for low-sugar fruit juices – this trend is very well indicated by the great success of SIÓ Light products: sales have soared by more than 50 percent. The company also senses growth in the buying frequency of on-the-go products, this is the reason why they entered this segment with hohesC 0.25-litre PET bottle products. Ms Horváth explained that their biggest winner of the 2018 sales growth was 0.5-litre Márka Fruitica in peach flavour, sales of which surged by nearly 50 percent. PET bottle Márka Fruitica products with their 25-percent fruit content are perfectly in line with the refreshment and ready-to-go trends of the fruit juice market. Ms Balogh told that shoppers are looking for exotic flavours and functional fruit juices. She reported that sales of Biopont Kft.'s vegetable juices are increasing the fastest, especially in the case of beetroot and carrot. The company's products aren't only organic but also have 100-percent fruit content. Hypermarkets constitute the most important channel in sales.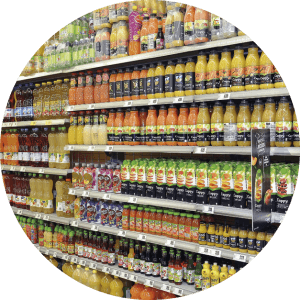 Ms Soós told our magazine that SIÓ-Eckes would launch new products this year too. From Maspex Olympos Kft.'s small-bottle Topjoy products shoppers prefer special flavours, such as mango, cactus, watermelon and sour cherry-apple. In 2019 iced teas are going to come out in the small-bottle Topjoy range, plus a blackcurrant nectar will also hit the shops. Topjoy Fruit + H2O products will appear on store shelves this April – these are made from fruit juice and water only, with no sugar. Ms Horváth shed light on the fact that Márka Üdítőgyártó Kft.'s renewal process would be completed this year. Fruitica products got a new bottle design and a new label. Mr Matskási talked to us about Coca-Cola Hungary giving a new packaging to 20-25 percent fruit content nectars and coming out with three new mixes in the 5-product portfolio. A really refreshing innovation will be launched under the Cappy brand in the summer. Biopont Kft.'s plan is to enter the market with functional fruit juices, while Szikrai Borászati Kft. intends to put cocktails on the market for the summer and winter periods. Mr Kozma reported that in the first half of the year Garden Juice Kft. would come out with a new flavour; long-term plans in include introducing a new product size and a new packaging design.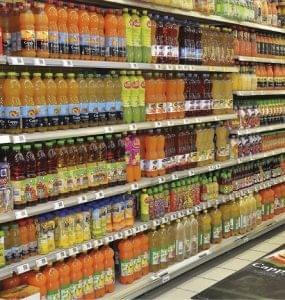 What about the marketing activities of fruit juice companies? SIÓ-ECKES has always been a pioneer in the field of marketing and 2019 will be no different. Coca-Cola Hungary will give the Cappy brand a 360-degree marketing support, paying special attention to the balance of ATL and BTL tools. Márka's main communication messages are trust and being personal, the brand wishes to be a true, supportive friend of consumers. 2019 is a special year for Rauch Hungária Kft., as the parent company celebrates its 100th birthday. At the end of last year Happy Day products got a new packaging design and a new communication strategy. Maspex Olympos Kft.'s Topjoy brand is special because each product cap contains one of 400 different messages – the brand's communication strategy is based on this, too. The company's Kubu brand will communicate to both parents and children in 2019. Garden Juice Kft.'s experts prefer social media in communication. The marketing work done by Biopont Kft. also heavily builds on the online channel, plus they also do product presentations and tasting sessions. //
Related news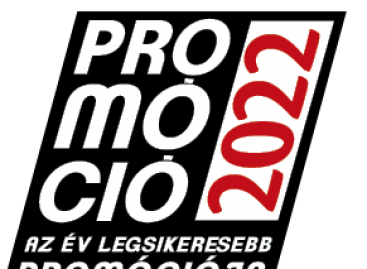 Trade magazine organised the "Most successful promotion of the year"…
Read more >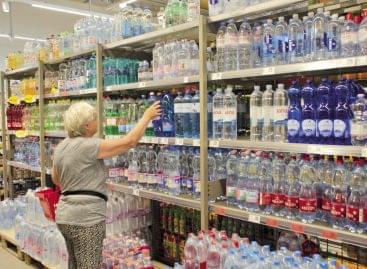 András Palkó, marketing director of Coca-Cola HBC Magyarország informed our…
Read more >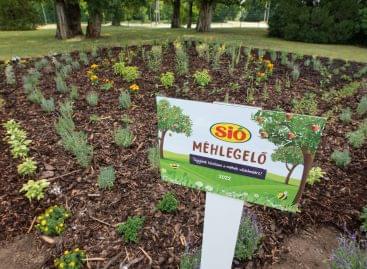 Sió-Eckes, with the participation of Dr. István Nagy, Minister of…
Read more >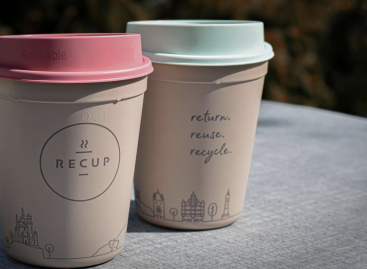 The Budapest Chamber of Commerce and Industry (BKIK) and the…
Read more >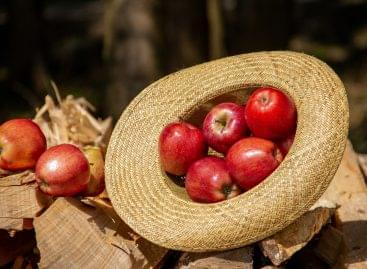 The United States is the second largest producer of apples…
Read more >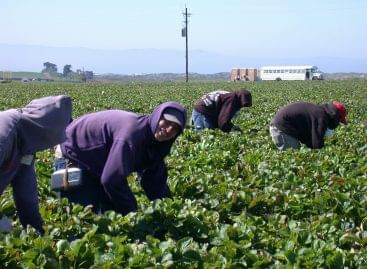 In the first half of the year, more than £60…
Read more >