Sustainability: Final minutes or a new start?
According to a study made by the European Commission (EC), European consumers are buying online more often than before and try to buy locally as many times as possible. The study was made in March and surveyed consumer experiences in 23 economic sectors. It turned out that consumers made more green decisions during the COVID-19 pandemic. At the same time businesses are trying to attract consumers with 'green statements'.
Is 'green' the new catchphrase?
From the EC's survey we can learn that 54.1 percent of Hungarian consumers have already thought about the environmental impact of their purchase minimum once, and 22.6 percent do this each time they are shopping. 71.7 percent of Hungarian shoppers are willing to pay more for eco-friendly products.
ICPEN unites the consumer protection bodies of 65 countries. They analysed so-called green statements on the websites of 500 companies. The organisation found that 42 percent of the statements are likely to be misleading for consumers. In most cases they made the mistake of using terms such as eco, sustainable or natural without any explanation or proof.
Food production = global warming?
A pioneering study published in the magazine Nature Food claims that the world's food systems are responsible for more than one third of the greenhouse gas emissions caused by humans. Food supply systems contributed with approximately 18 billion tonnes of carbon dioxide equivalent to the emissions in 2015. This quantity was 34 percent of total emissions. Two thirds of the emissions generated by global food supply systems come from soil use. China is the biggest emitter, followed by Indonesia, the USA, Brazil, the European Union and India.
More health- and environmentally conscious consumers after the pandemic
The coronavirus pandemic changed consumer behaviour fundamentally. Consumers are actively searching for healthy and eco-friendly products when shopping, and most of them don't plan to change this in the future – revealed a 20-country EY study with the participation of more than 14,000 respondents. EY's latest Future Consumer Index survey makes it clear that 58 percent of consumers want to spend more consciously in the long run and 57 percent pay attention to health aspects when shopping.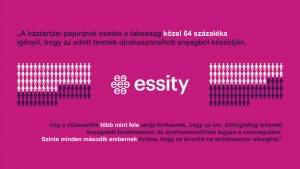 Also eco-friendly when at home
Nearly two thirds, 64 percent of the population prefer household paper products made of recycled material – informs an online survey by Essity, conducted in May. 70 percent of respondents said they are environmentally conscious people: when shopping they check whether the product's packaging is recyclable and the presence of biodegradable product ingredients. 88 percent of shoppers take their own shopping bag with them when they visit a store.
10 billion people, but only one planet…
According to the Worldometer counter, there are 7,874,000,000 people living on Earth – back in 1960 there were only 3 billion people on our planet. As the quality of living is improving, it is forecasted that the world's population will continue to grow, reaching 9 billion by 2040 and going above 10 billion by 2057. Until the middle of the decade the population growth is expected to be the fastest in Asia, Africa, South America and the Caribbean. Technological development increases the income of people and makes higher-level farming possible, but the global warming can cause great damage in food production.
Leaving your comfort zone
When the standard of living is high, achieving a sustainable lifestyle can be hindered by people being unwilling to leave their comfort zones, e.g. Will they take their selectively collected waste to the collection point that is 300 metres farther if the nearest one closes? UniCredit Bank and SteiGen did a four-generation survey, which found that the sustainable acts of the different generations are often rooted in being economical, and not in being environmentally friendly. 52 percent of respondents said: it is the lack of  infrastructure that prevents them from living sustainably. What is more, 70 percent of Generation Z consumers (younger than 25 years) put all kinds of waste in the communal bin if the collection point nearby closes.
Has the Earth turned into a landfill site?
A Fidelity survey has revealed that the most important global environmental protection measures and investment opportunities very much depend on how successful plastic recycling is, and on how much plastic alternatives can spread. In 2019 the world's plastic use was 406 million tonnes. Single-use plastics create a huge environmental problem. Demand for the Big Five, the five most frequently used plastics, keeps growing. Forecasts say their utilisation will expand by 3-4 percent a year between 2019 and 2030.
Currently we only recycle 24 percent of packaging at a global level. From the remaining proportion 61 percent end up in landfill sites or is burned; the other 39 percent becomes scattered waste, which we often come across in nature. If we don't do anything, by 2050 there will be more plastic in the oceans than fish. //
Smurfit Kappa: Packaging a sustainable future
Sustainability is in the DNA of Smurfit Kappa. By implementing the group's Better Planet 2050 programme, the packaging company wants to reach Net Zero emissions by 2050. Smurfit Kappa products are recyclable and biodegradable. Innovation manager Gyula Mazan said: 'eco' is everywhere these days; while in the past consumers were concerned about animal testing and chemical use, now it is plastics and waste generation that worry them. //
Green loans for sustainability
Europe's 10 biggest banks will grant USD 1,500 billion worth of green loans until 2030 – reveals an international study by EY, which analyses the operations of more than 1,100 banks from environmental, social and governance (ESG) perspectives. The green recommendations of the Central Bank of Hungary (MNB) have the potential to motivate banks for giving sustainability aspects more weight in their business activities. //
Tags:
"zöld fogyasztó"
,
COVID-19
,
élelmiszer-feldolgozás
,
energiaigény
,
erdőirtás
,
EY
,
fenntarthatóság
,
FMCG-szektor
,
globális felmelegedés
,
környezettudatosság
,
kutatás
,
műanyag
,
net zero kibocsátás
,
Plastics Europe
,
smurfit kappa
,
SteiGen
,
talajhasználat
,
UniCredit Bank
,
üvegházhatású gázok
,
Worldometer
Related news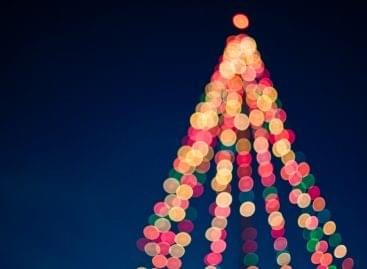 The effect of inflation has a strong influence on the…
Read more >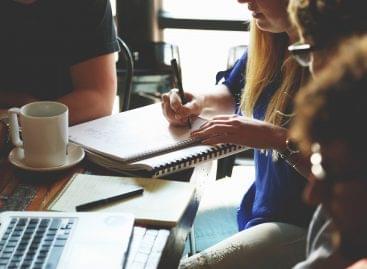 An incubator program on the topic of sustainability was organized…
Read more >
In terms of growth rate, Europe overtakes the Asia and…
Read more >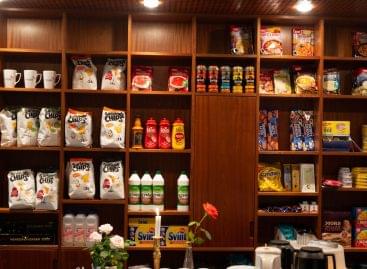 According to both raw and calendar-adjusted data, retail turnover increased…
Read more >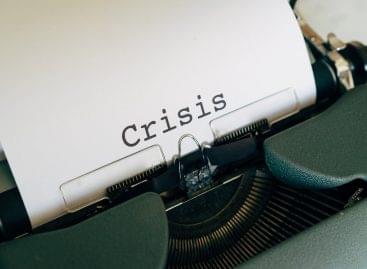 According to the president of the MNB, "the economic policy…
Read more >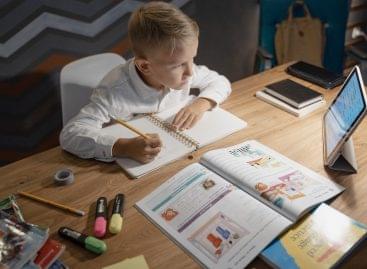 The autumn challenge of the joint health education educational program…
Read more >