'Only one thing is constant in life: change'
Detki Keksz, the biggest Hungarian-owned biscuit company in the country sells more than 10,000 tons of products to millions of households every year. Our magazine asked managing director Péter Koósa about their past, present and future.
How did the story of Detki Keksz start?
– The idea came up in the mid-1980s and the founders were the Hungarian Confectionery Company, Detki Agricultural Cooperative in Halmajugra and Heves County Baking Company. At the beginning they only planned 4-5 years of existence, and the company made 500 tons of biscuits a year. My father Kálmán Koósa was the first director.
Well, the company is still very successful and throughout the years it has become a key player in the Hungarian sweets industry.
– In 1992 Detki Keksz was transformed into a limited liability company with equal ownership shares by three families. My mother, Olga Pavlova was leading the company from 1991 for 28 years. The next milestone in our development was buying our own oven and Detki Keksz started manufacturing private label products. At the end of the 2000s I joined the company as project manager.
What changes did you implement?
– We started a more than HUF 4 billion investment project. The company stayed in Halmajugra, but we expanded the production facility by 3,500m², we improved the production technology and built a warehouse. In 2012 we purchased another oven, and later we increased the capacity of our packaging line and built a salty product factory.
Expansion created a need for more workers. How did you cope with the problem of the workforce shortage?
– Detki Keksz started automating secondary packaging. Today robots are doing the packaging and we have covered 70 percent of the production volume this way. At the same time we make great efforts to keep the employees we already have.
How does the Detki biscuit portfolio look like?
– Today free-from products are very trendy, so we have also started developing our gluten- and sugar-free offering. Our oldest and biggest innovation is ground biscuits, which Detki's biggest competitor later copied as we forgot to have it patented. Market research shows that all of our biscuits are in the top 10 as regards volume sales. Currently we produce 10,000 tons from the sweet biscuit market's 25,000 tons, and 95 percent of this volume is sold in Hungary.
Packaging and sustainability are topical issues nowadays. What is Detki's answer to these questions?
– Until our biggest competitor doesn't spend on solving these problems, we can't make our products more expensive either. Still, we are using thinner shrink wraps than before. Detki has also reduced the volume of cardboard needed in packaging. We are working on reusing the heat produced by the ovens.
Detki almost exclusively sells in the domestic market. Do you plan entering foreign markets?
– Yes, absolutely, we often participate in international trade fairs and keep signing contracts with new partners, but we haven't started conscious brand building work yet. We are looking for market opportunities in neighbouring countries too, but competition is fierce in these. Detki is already present in some foreign markets via Lidl stores.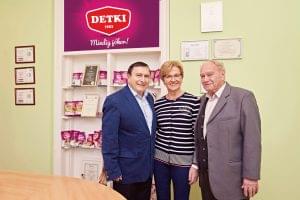 First-generation owners of Detki Keksz Kft.: Olga Pavlova,
György Katona and Lajos Nagy
How do you see the future of Detki?
– The three owner families agree that we need to think in the long term. My view is that only one thing is constant in life, change, therefore we always try to adapt to the changing market trends. Detki Keksz produces more than 165 SKUs and manufactures 42,000 pallets of goods per year, as our products can be found on the shelves of basically every retail chain. Household biscuits have remained our best seller, but demand is on the rise for more expensive Detki products too.
What steps are you taking in reaction to growing consumer demand for healthy products?
– Thanks to the oven we have installed recently, we can start manufacturing new products with greater added value. We will launch a completely new product range too. The company will definitely start going in the direction of sugar-free or cane sugar sweetened wholemeal products.
Are you optimistic about the future?
– Very much, this is why we have decided to keep on investing in development. We are founding owners of the Hungarian Product Nonprofit Kft. and we believe that Hungary will need a Hungarian-owned biscuit company in the future as well, one that produces in the country. (x)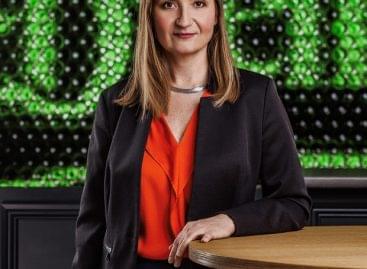 From 2020 Gyovai Györgyi is responsible for managing Dreher's sales…
Read more >
Tesco-Global Department Stores will increase its employee wages in two…
Read more >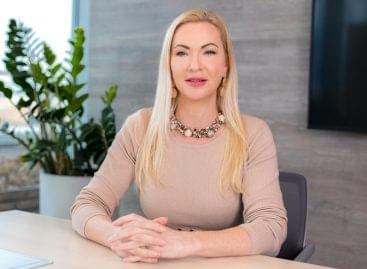 As of December 1, 2019, Marianna Nád-Kántor holds the position…
Read more >