Magazine: Desserts (not only) from milk
Chilled milk dessert sales didn't profit from the surge in demand caused by the pandemic, probably because this is an impulse category. Sales didn't decline either, as pre-COVID the popularity of chilled milk desserts had been growing.
We learned from Júlia Szalainé Aszódi, Danone Magyarország Kft.'s head of commercial development that chilled desserts recalling the taste of classic pastries did very well, but the growth was the most dynamic in the segment of plant-based desserts – sales nearly doubled here. This happened because consumers are trying to reduce their sugar consumption, and due to the fact that free-from foods are more and more popular.
COVID changed things
COVID had great influence on the market of milk- and plant-based products, accelerating existing trends and starting new ones. One of the things that changed is the place of buying.
Danone's expert explained that online grocery sales are growing fast, while among physical stores small corner shops, discounters and supermarkets became more popular. Demand increased for milk desserts sold at entry price and for economical, family-size products. Shoppers like to try new milk- and plant-based desserts, therefore next year Danone will introduce new products, flavours and formats under every main brand of the company.
Targeting conscious consumers
For Dr. Oetker the emphasis is now on targeting consumers who are really conscious in what they are eating. According to Dénes Kiss, head of marketing with Dr. Oetker Kft., this is the reason why they launched the company's first plant-based pudding range, loVE it! vegan puddings. The strategy is the same behind the recently launched Dr. Oetker puddings with high protein content. In the Paula range they came out with Paula GO! products.
Consumer trust is big, but expectations are also high
Cottage cheese cream brand Milli Krémtúró kept strengthening its market leader position in the category in 2020 and 2021. Katalin Massimo, FrieslandCampina Hungária Zrt.'s brand manager (Milli) revealed: one of the reasons behind this is that during the pandemic shoppers preferred buying the brands they know and trust; plus families spent more time at home and ate more milk desserts and other snacks. This spring two new limited edition Krémtúró cottage cheese creams hit the shops: white chocolate and coconut, and apple pie. With lactose-sensitive consumers in mind, Milli kept the vanilla version but replaced vanilla-raisin with a banana flavour. Cream pudding product 4-pack Milli Krémpuding also performed well in the last eighteen months. These products received a new design in September.
The (brand) force is with them
Pöttyös is the market leader chilled dairy snack. After launching the Pöttyös chocolate milk in 2019, in 2020 the brand entered the spoon milk dessert segment with a unique cottage cheese and yogurt based, 2-compartment premium product, in chocolate, caramel and strawberry flavours. Viktória Főfainé Kiss, FrieslandCampina Hungária Zrt.'s brand manager (Pöttyös) informed us that after the rollout in July 2021, the product acquired a more than 8-percent market share by August.
Preference to Hungarian products
Piros Kockás Kft. is also competing in the cottage cheese dessert segment. Managing director István Zoltán Pemmer told: their experience is that the shopping habits of consumers have changed – the weekly big shop became a family programme, shoppers started checking the per kilogram price of cottage cheese desserts and pay attention to buying Hungarian products whenever it is possible. The company's products benefitted from the latter as Kockás is a Hungarian product, which is only marked 'Domestically Made' (and not 'Hungarian') because of its chocolate coating. Piros Kockás Kft. can be found in shops with 30g and 50g cottage cheese bars in dark chocolate coating. //
Milk desserts: Sales went above 16.5 billion forints in the category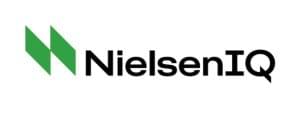 Sales of milk desserts – puddings, cream puddings, rice puddings, mousses and desserts – went above HUF 16.5 billion between August 2020 and July 2021, having grown by 2 percent. However, sales dropped in terms of volume, revealed the NielsenIQ retail index: Hungarians purchased 4 percent less chilled milk dessert, although sales still managed to stay above the 17,000-tonne level. There is a major sales concentration, as shops bigger than 400m² realised nearly three quarters of value sales. Manufacturer brands continued to dominate, having more than two thirds of the market in value, even though their volume sales dropped 6 percent.
Chilled dairy snack sales – milk-based bars, túró rudis and cottage cheese bonbons – grew by 1 percent and exceeded HUF 48 billion in August 2020-July 2021. Like-for-like volume sales were down 3 percent and were above 15,000 tonnes. Almost half of sales took place in shops with a floor space above 400m². Manufacturer brands were responsible for 83 percent of vale sales, but their sales decreased in both value and volume. In the meantime private label value sales were up 10 percent. //
The above article has also been published in Issue 2021/12-01 of Trade magazin.
Related news
After the pandemic chocolate and wafer bar sales started to…
Read more >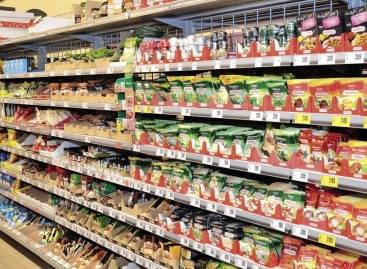 Nowadays it isn't Covid-19, but the consequences of the pandemic…
Read more >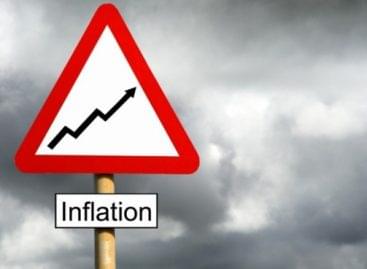 While much of the world has long since given up…
Read more >
Sorry, this entry is only available in Hungarian.
Read more >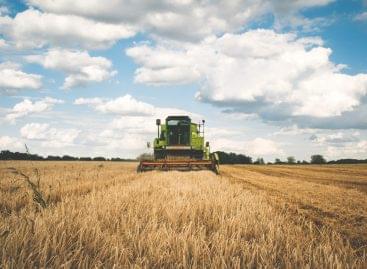 Sorry, this entry is only available in Hungarian.
Read more >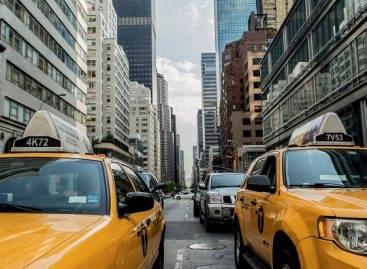 Sorry, this entry is only available in Hungarian.
Read more >