Magazine: The whole world in a mug
According to the Food and Agriculture Organisation (FAO) of the United Nations, global tea production and consumption will grow in the next 10 years.
Csilla Solti, commercial manager of Mediline Kft. told our magazine that European tea consumption decreased in volume in the last 10 years, but the quality of the tea consumed increased. In Hungary it is also premium brands that are becoming more important. Tímea Burai, shopper marketing specialist of Jacobs Douwe Egberts Hungária Zrt. informed that tea value sales were up 0.4 percent, but volume sales dropped 3 percent in the Hungarian market. The most popular flavours are red berries. In the last 1-2 years the company's experience was that private label tea sales dropped.
Fruit teas are still very popular – both real fruit teas and fruit-infused products. Zsuzsanna Takácsné Rácz, sales director of Del Pierre Central Europe Kft. told Trade magazin that from Milford teas demand had been the biggest for Green Tea with citrus fruits last year. She added that the tea market is very sensitive to promotions. Hypermarkets have the biggest share in sales, but discounters are coming up.
Balázs Rádi, CEO of Herbária Zrt. informed that herbal tea sales are on the rise, but their production is hindered by many factors. For instance in spite of the growing salaries, the number of herb pickers reduced. Rather extreme weather conditions also have a negative effect on certain herbal plants.
This year Jacobs Douwe Egberts Hungária added four new fruit teas (sour cherry, orange, raspberry and cranberry) and two new herbal teas (chamomile-lavender-valerian and lemon balm) to the Pickwick portfolio. This year the company is preparing for the Christmas season with four different gift packs, a tea selection and three packs with a gift included. The company's most popular products are Sir Morton Earl Grey black tea and Pickwick tea selection boxes. This year Pickwick herbal and green teas appeared on store shelves with a new packaging design. A few of the company's products are now also available in drugstores.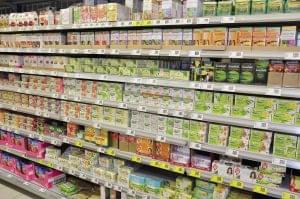 Last year Del Pierre Central Europe Kft. set the goal of turning Milford into an umbrella brand. They came out with a new functional tea in 2018, a herbal tea called Milford Cold and Flu. Besides innovation work, the company's main goal is to keep strengthening its position in the fruit tea segment. Before Christmas they will put a gift pack on the market, containing 3 popular Milford teas and a Milford mug.
Herbária makes an attempt with the Balance product range at combining the pleasure of fruit tea consumption with herbs, at the same time communicating a 'feeling' to consumers. They also strengthened the fruit tea line with a pineapple and a grapefruit product. New tea selections (fruit teas, Christmas (winter) teas and herbal teas) will be launched in the Christmas period; thanks to their exclusive packaging, they make a perfect Christmas gift. The company will promote the 70-year-old Herbária brand at the end of the year with a 7-week prize game in which 777 gifts will be drawn.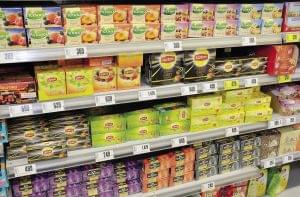 Enjoying tea has undergone great changes recently, on the one hand becoming more functional, on the other hand involving a special mood, a feeling too. Mediline Kft. had realised this, so in the summer of 2019 the company added Dutch product range Royal Green organic teas to its product selection. This brand is very successful on the international stage, for instance two products won the Great Taste 2019 prize at the Great Taste competition in the United Kingdom, where 12,772 products were competing: 100% organic Royal Green Turmeric Chai tea and Royal Green Sweet Dreams tea. Environmental consciousness and credibility are also becoming more important in the tea market. For instance the maker of Royal Green focuses on the source of product ingredients (India) in its communication. The product is currently in the launch phase in Hungary, and the tools used in this are in line with the brand's principles – they are trying to use as eco-friendly solutions as possible.
YOGI TEA® is a so-called 'lifestyle tea' with beneficial health effects, made of herbs and spices from 5,000-year-old Indian recipes rooted in the Ayurveda traditions. Zoltán Kiss, managing director of Creative World Kft. – the brand's Hungarian distributor – told our magazine that tea bag format YOGI TEA® represents the highest organic quality; it is available in many versions. These teas are made of more than 100 carefully selected, certified organic herbs and spices. Formerly YOGI TEA® had only been available in specialist organic shops, but in 2018 the products were listed by drugstores and pharmacies too. The most successful variants are Bio feminine balance tea, Men's tea, Energising green tea, Immune system strengthening tea and Curcuma tea. This autumn the company put the YOGI TEA® For the Senses range on the market, which targets consumers who want a bit of 'me-time'.
Real Nature Kft.'s owner and managing director Bernadett Strasser-Kátai talked to our magazine about how they entered the tea segment this year with Celestial herbal teas, which will soon be available in Hungarian shops. Celestial teas are made of the finest unique natural ingredients, and the tea bags are biodegradable. The Celestial brand is more than 30 years old and it has a 45-percent market share among special teas in the USA. Bio Celestial tea selections (cinnamon-cardamom, chamomile-lavender, ginger-curcuma and matcha tea) are just being launched in the Hungarian market, and they will be followed by fruit tea selections (spicy tangerine-orange and forest fruits), before the company rolls out the special Celestial Rooibos tea.
G.I.F.T. Kft. buys Dilmah 100% Ceylon teas directly from Sri Lanka. Managing director Zoltán Mihályi spoke about the high worldwide demand for Ceylon tea, thanks to its high quality. Since 2018 all Dilmah tea plantations and processing plants have been carbon-neutral. In Hungarian Dilmah sales Earl Grey, Jasmine green and Green teas lead the way. Last year Dilmah entered the expanding fruit and herbal tea segment. These new products can be bought in 6 flavours. In brand building it is important for Dilmah to educate consumers about tea and tea consumption. They work together with HoReCa partners in popularising the brand. This autumn Dilmah teas appeared on the shelves of more than 100 MOL Fresh Corner shops too, plus Dilmah will be the official tea brand on 105 Wizzair flights from December. //
Tags:
Creative World Kft.
,
Del Pierre Central Europe Kft
,
drogériák
,
egészségtudatosság
,
ENSZ Élelmezésügyi és Mezőgazdasági Szervezete (FAO)
,
filteres tea
,
G.I.F.T. Kft.
,
gyógyteák
,
Herbária Zrt
,
innovációk
,
Jacobs Douwe Egberts Hungária Zrt.
,
karbonsemleges
,
keverékteák
,
környezettudatosság
,
Mediline Kft.
,
MOL Fresh Corner
,
monoteák
,
Real Nature Kft
,
tea
,
YOGI TEA®
Related news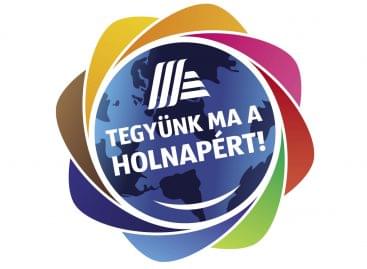 ALDI Magyarország is dedicated to the cause of environmental protection.…
Read more >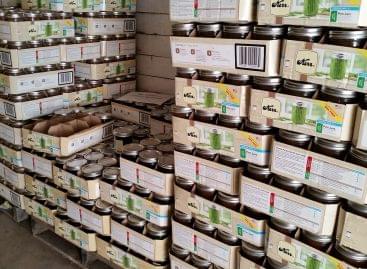 Wholesalers had a hard time during the pandemic. Restrictive measures…
Read more >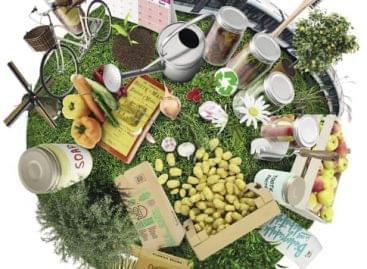 After the breakout of the pandemic numerous environmental protection experts…
Read more >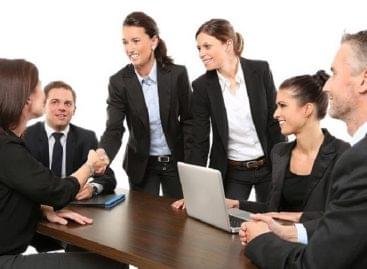 One in five Hungarian employees is thinking about starting a…
Read more >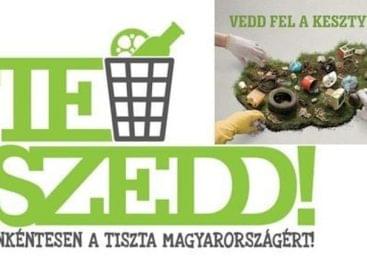 ITM Secretary of State: the volunteers of the TeSzedd! action…
Read more >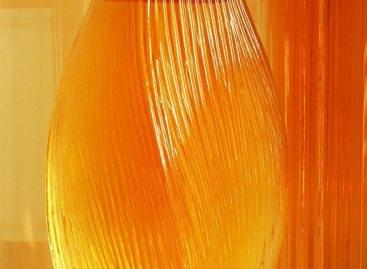 Employees of the National Tax and Customs Administration (NAV) found…
Read more >