This year's "Inno d'Or – Innovation of the Year" awards were presented at the Innovation Day conference
For the third time, Trade magazine organised the award ceremony of the contest that first took place in 2021, as part of the programme of a one-day conference.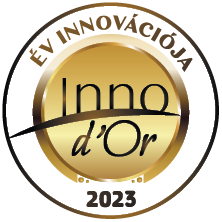 This article is available for reading in Trade magazin 2023/6-7.
There were 6 exciting project presentations at the event, introducing the main characteristics of the new ideas and innovative solutions. This year's winners received their prizes after the presentations. The innovation-themed event took place in Hungexpo's new Conference Centre on 11 May
Innovation Day 2023 conference and award ceremony
The keynote speaker was persuasion and influence technique expert Dr László Újszászi-Bogár, who introduced a large number of factors that can influence the success of an innovation.
Microsoft's managing director Péter Szabó shared lots of interesting information about chatGPT.
Food policy analyst Réka Szöllősi spoke about the regulatory framework of the future.
Andrea Princz, a consultant of SteiGen brought a presentation about how sensitive certain generations are to new innovations.
Deputy state secretary of the Ministry of Agriculture Dr Beáta Olga Felkai shed light on where Hungary is at, according to the WIPO global innovation index.
There was also a presentation during the award ceremony: Balázs Fehér, marketing account director of Ipsos analysed consumer opinion on plant-based food innovations.
6 categories, 21 winners
This year there were 21 competition winners, decided by the members of the large jury panel – companies could enter the competition with innovations launched between 1 January 2022 and 31 December 2022, which brought something new to the market in their own categories. Entries were sent in the main categories of food, drink, cosmetics, drugs, services and packaging, and branded products and private labels were both eligible for participation .
This year the three entries with the highest score also received the Best of the Best, "Best Innovation of 2023" award certificate.
The winners are entitled to use the "Inno d'Or – Innovation of the Year 2023" title.
//
INNO D'OR – INNOVATION OF THE YEAR 2023 AWARDEES
FOOD
METRO Chef Veggie plant-based drinks – healthy milk alternatives
METRO Kereskedelmi Kft.
METRO Chef Veggie plant-based drinks are not only for lactose-intolerant and vegan consumers, but also for those shoppers and guests whose buying decisions are influenced by the means of production.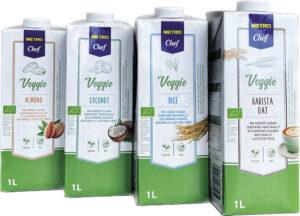 //
My!cheese –
My!cheese – Lactose-free grill cheese 220g
Szega Camembert Kft.
Because of its special recipe and production technology, the sugar content from being lactose-free doesn't influence the product's grilling characteristics, the sugar doesn't caramelise on the surface, so there isn't any difference in taste.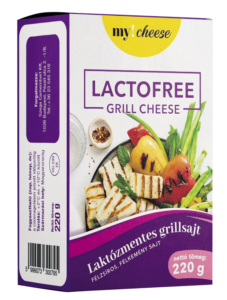 //
VEGART 100% vegan Panna Cotta range
Szega Camembert Kft.
A 100% plant-based, vegan alternative of the Italian dessert panna cotta. Thanks to the special packaging design and the production technology, the product keeps its shape when it is unmolded, just like the dessert made from cow's milk.

 //
VEGART Curdy, plant-based curd substitute
Szega Camembert Kft.
A 100% plant-based alternative, meeting all vegan requirements. The product's texture is just as soft and creamy as that of the cottage cheese made from cow's milk.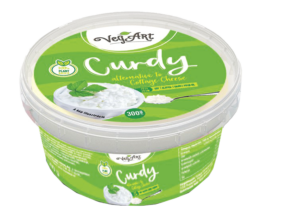 //
SPAR Magyarország
High quality ingredients from Hungarian producers and suppliers are preferred when making the salads. Single-serve salads that can be enjoyed hot if taken out of the box or cold straight from the box, the excellent taste will be the same.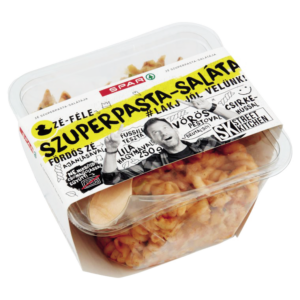 //
Magic Mills sorghum product range
Magura Mag Kft.
The dishes made from these pastas and the products are healthy and tasty. Products made from sorghum are gluten- and toxin-free, with high fibre, iron and protein content.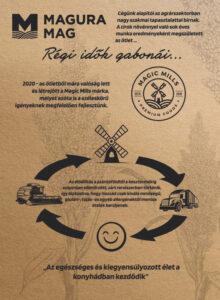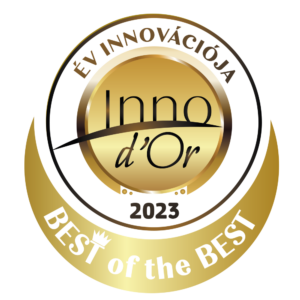 //
Pasta Del Futuro Light pasta range
Famíliatészta Élelmiszeripari Kft.
All four products contain minimum 50% less carbohydrate, have a low glycemic index, about 4 times more fibre, and approximately 200% extra protein, plus they are 100% soy-free.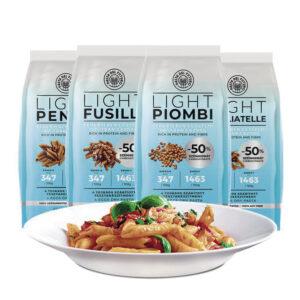 //
Garden Gourmet Vuna
Nestlé Professional
A vegan tuna substitute which stands alone in the Hungarian B2B market, and offers a perfect vegan alternative for those consumers who are looking for a real tuna flavour.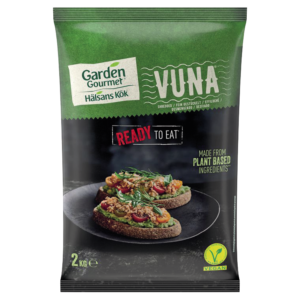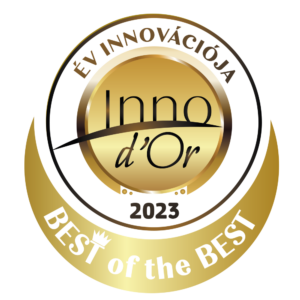 //
SPAR quick-frozen, ready-fried, breaded chicken thigh fillet
SPAR Magyarország
Fillet shaped as lower and upper thigh, without skin and bones, offering the perfect alternative for those who don't like the latter in meat dishes.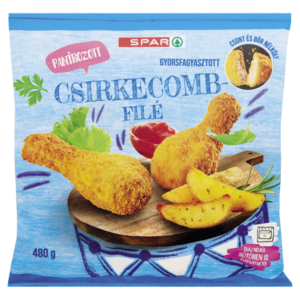 //
Gallio – Breaded turkey meat balls filled with Kyiv sauce
Gallicoop Zrt.
Tasty bites with Kyiv sauce, made from turkey breast with high protein content, in the usual premium quality offered by Gallio products.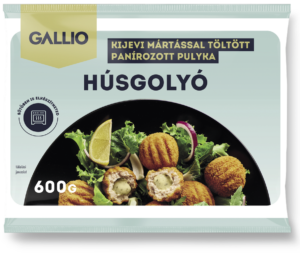 //
Magura Mag Kft.
UniMix is a universal flour mix made from fine sorghum flour, which can be used simply and in many ways. It is perfect for baking rolls and pastries, cakes and pancakes, even from egg-free recipes.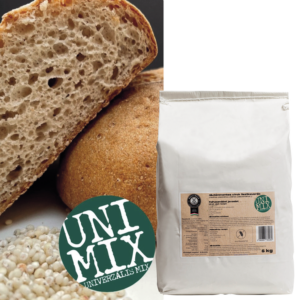 //
Gerbeaud Dessert Selection
Gerbeaud Gasztronómia Kft.
Gerbeaud Cube is an innovation based on the iconic product by Gerbeaud House, which keeps the original recipe, the high quality ingredients and the well-known taste, but presents them with a new look that makes it possible to leave the Gerbeaud House, and meet a much bigger and more diverse group of consumers.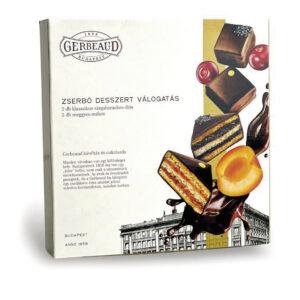 //
Nobilis Zrt.
Innovative, dried apple discs with the beneficial effects of fruits and vegetables, with natural vitamin and mineral content. The product can contribute to the recommended daily fruit intake. Made without added sugar, and it is gluten-free and vegan.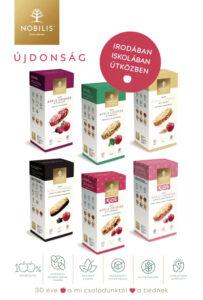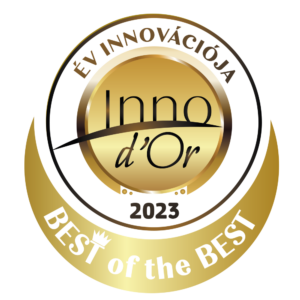 //
DRINK
Viwa Vitamintea with organic tea
Viwa Product Europa Kft.
Viwa products represent a healthier alternative to classic soft drinks, and they can contribute to the recommended daily hydration, plus also contain the essential vitamins.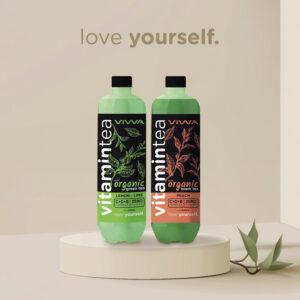 //
Peroni Nastro Azzurro 0,0% product launch
Dreher Sörgyárak Zrt.
Technological development has made it possible to come out with a beer with 0.0% alcohol content, which has basically the same taste characteristics as the classic Peroni Nastro Azzurro.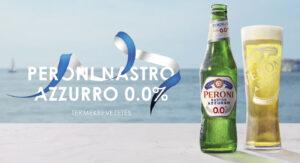 //
Kalumba's launch of 2 new flavours
Zwack Unicum Nyrt.
Each version of the Kalumba Madagascar Gin is made with wild spices and herbs grown in Madagascar. Kalumba Mango contains pink pepper, while a myrtle distillate is added to Kalumba Blood Orange.
//
COSMETICS
NATICS precision dosage super filler range, with Botox effect peptides
NATICS Laboratoires Kft.
This new innovation by NATICS makes it possible to get rid of wrinkles without needle use, and to tighten the skin with the help of new-generation peptides. Thanks the precision dosage, the right quantity of product can be applied hygienically and with great precision.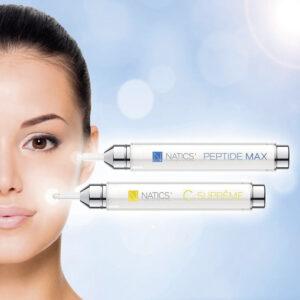 //
Sugarazza: professional level depilation at home, with sugar
Cosmed Kft – PANDHY'S
Professional level hair removal at home, which fits into the DIY trend, combining professional product use with the comfort of home. In the 21st century, self-care plays a central role in the lives of consumers, so it was time this product had been launched.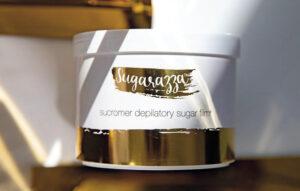 //
DRUGS
Floralys aloe vera scented toilet paper, 4-ply, 4×320 sheet
Lidl Magyarország Bt.
Although the sheet number of the product is the same as before, less packaging material is used – this is true for both the core and the shrink wrap. Thanks to the compaction, the emissions level from transportation has also become lower.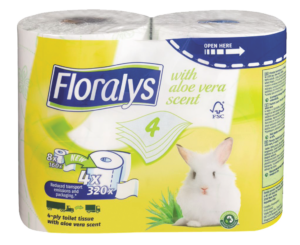 //
PACKAGING
Sustainable tomato packaging
Auchan Magyarország Kft.
This tomato box is made of 100% recycled paper, and thanks to guaranteed aeration, the tomatoes inside the box remain fresh.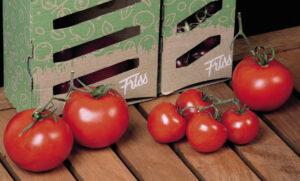 //
SERVICES
First traceable short supply chain in Hungary (REL)
Közért+ Kereskedelmi és Szolgáltató Zrt.
This form of transportation puts a much smaller burden on the environment. Products shipped this way need to be stored for a shorter period of time, so their nutrient and vitamin content doesn't drop.

//
Tags:
agrárminisztérium
,
Auchan Magyarország Kft.
,
Cosmed Kft
,
Dreher Sörgyárak Zrt
,
Famíliatészta Élelmiszeripari
,
Gallicoop
,
Gerbeaud Gasztronómia Kft.
,
Hungexpo Konferencia Központ
,
Inno d'Or – Év Innovációja 2023 díj
,
Közért+ Kereskedelmi és Szolgáltató Zrt
,
Lidl Magyarország
,
Magura Mag Kft.
,
Metro
,
Microsoft
,
NATICS Laboratoires Kft.
,
Nestlé Professional
,
Nobilis Zrt.
,
SPAR Magyarország Kft
,
SteiGen
,
SZEGA Camembert Kft
,
Trade magazin 2023
,
Viwa product Europa Kft
,
Zwack Unicum
Related news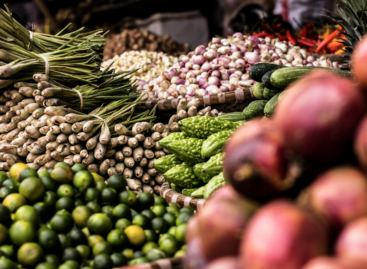 The safety of the food industry strengthens the country's sovereignty,…
Read more >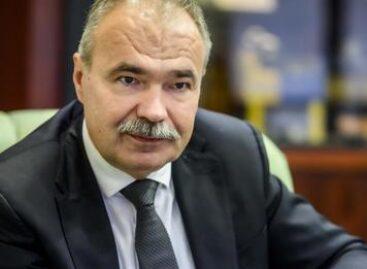 When the value and identity crisis rages again in the…
Read more >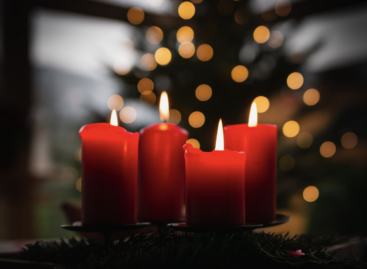 The Food Rescue Center Nonprofit Kft. (ÉMK) has launched an…
Read more >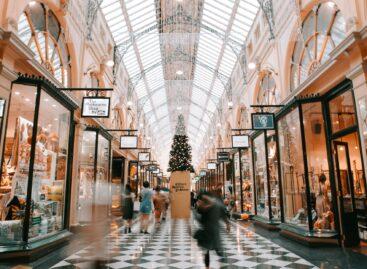 The Christmas shopping season has started, according to the expectations…
Read more >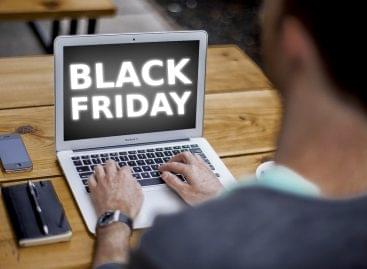 Global consumer durables market ends year struggling with slowdown The…
Read more >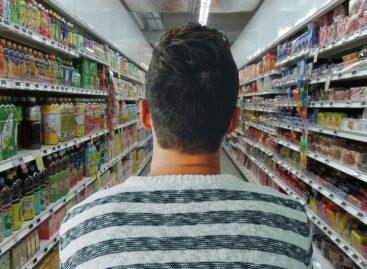 In November 2023, consumer prices were on average 7.9 percent…
Read more >