Magazine: Winners received the 'Most successful promotion of the year' award
The 'Most successful promotion of the year' awards were presented for the 10th time. On 19 April 2018 the venue was Boscolo Hotel Róma in Budapest, where the organiser Trade magazin's managing director and editor-in-chief Zsuzsanna Hermann told: a jury of 10 experts and Kantor-Hoffmann (with 4 focus groups) evaluated 34 promotions. She added that this year shopper opinion on promotions revealed, people expect more from prize games in terms of both organisation and the number of gifts than before.
Rita Csillag-Vella, client service director of GfK told in her presentation that the proportion of promotions is higher in those countries where modern channels of retail are stronger. Based on data about the total FMCG spending of households, in 2017 drugstores had the highest price promotion ratio; as regards individual product categories, household chemicals and cosmetics were the Hungarian No.1 in this respect.
János Arany, the head of SAP Hungary Kft.'s customer engagement and commerce solutions talked about the possible promotional uses of image recognition technology. The technology can be integrated into sales support in various stages of the process. Mr Arany used examples to illustrate usage in online, outdoor and in-store communication. By using the technology a type of data can be acquired that was impossible to get before.
Before the award ceremony Kata Pádár, client service director of Kantar-Hoffmann introduced the evaluation process and spoke about the competing projects. She revealed that the focus groups consisted of 36-55 and 23-35 year old men and women who are receptive to promotions. The qualitative survey aimed at learning about shopper attitude towards promotions and finding out about those factors that motivate for taking part in promotions.
Dr László Szűcs, a lawyer at PricewaterhouseCoopers Legal brought real-life examples to talk about topical GDPR issues. He talked about what kind of preliminary information providing is necessary in the case of individual data category uses. Mr Szűcs stressed that the entering into force of the GDPR as of 25 May 2018 is likely to change the face of marketing processes to a great extent.
From Deneris Consulting owner and senior professional Melinda Sütő and sales manager Győző Sauer gave a presentation about cost-efficient tool design.
They talked about their many years of marketing and advertising experience in designing promotional gifts and exhibition installations; they also manufacture them and create communication materials. This year 'Trade marketing team of the year' became Essity's brand new trade marketing unit.
Customer marketing manager Réka Nagy introduced the structure of the new team, talked about the strengths of members in detail and the values along which they can work together. She told that individual characteristics and personal relationships were treated as a priority when building the new team.
Attila Kolonics, managing director of ARTMATCH Hungária shed light on the importance of wearing uniform promotional clothing. The company has recently added James Harvest promotional clothes and uniforms to their portfolio – these are manufactured by the same Swedish company as Umbro and Speedo products. After this the winners were announced in the drink, non-food, online, non-FMCG, food and commerce categories, plus Trade Magazin, Trade Marketing Club and POPAI Associations awarded special prizes. Having received their awards, the winners introduced their promotions. //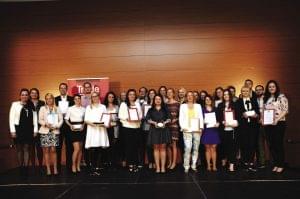 Tags:
Artmatch
,
Az év promóciója
,
Deneris
,
díjátadás
,
Essity
,
GFK
,
Kantar Hoffmann
,
,
PwC
,
SAP Hungary
,
Trade magazin
,
Trade Marketing Club
Related news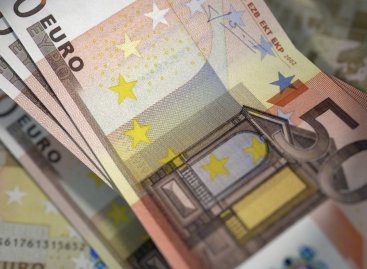 Due to the unpredictable changes in the forint exchange rate,…
Read more >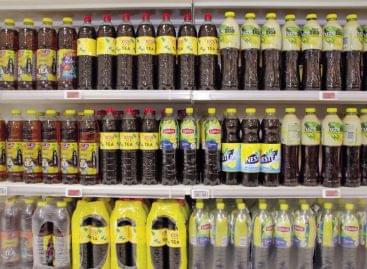 András Palkó, marketing director of Coca-Cola HBC Magyarország told our…
Read more >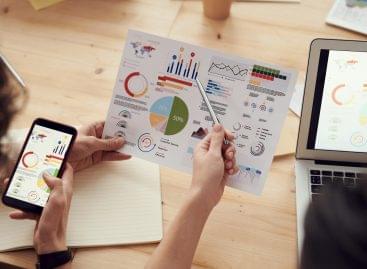 Combination brings together two complementary global leaders serving retailers and…
Read more >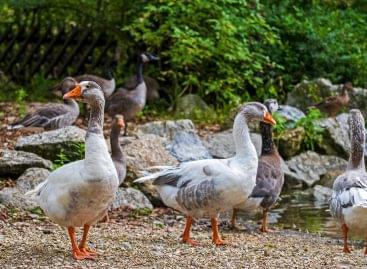 According to the relevant regulations of the World Organization for…
Read more >
Muddy Machines, an AgTech and robotics company that helps automate…
Read more >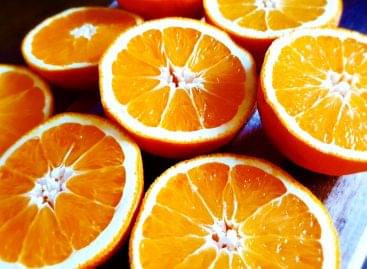 South Africa appealed to the WTO against the mandatory cold…
Read more >