Mother's Day displays from Australia
The POPAI and Shop! chapters are watching each other on all five continents. This time we got a summary of the Mother's Day -held on the second Sunday of May there – festive instore marketing tools from Australia.
The Shop! ANZ (Australia and New Zealand) chapter organised its Awards Gala Dinner on the 25th March live, so the "return to norm" started earlier. There are lots of interesting products, retail displays and inspiring windows in the Australian retail.
Satisfaction, trust, advocacy
"People celebrate Mother's Day in a variety of ways – a meal out, a picnic, a football game or a movie. Mother's Day celebrations come in all shapes and sizes, but as a retail marketing lover, I was keen to see what retailers and brand manufacturers would be doing differently this year, post-pandemic lockdowns." says Zita Watkin of Shop! ANZ.
From what she saw, it was clear that when it comes to attracting consumers on this special occasion, 'emotion' is the driver for enticing shoppers. Therefore, visual merchandising and experiential marketing tools play significant roles in driving consumer behaviour when shopping for a Mother's Day gift.
According to "2021 Australian Consumer Trends" report the post-pandemic consumer will continue to expect great experiences regardless of the shopping channel they choose. It's important that retail marketers embrace the fundamental metrics for customer experience to attract consumers as we move into the post-pandemic retail space. These metrics are: Satisfaction: how consumers feel about their experience, Trust: how consumers view a brand, Advocacy: how consumers spread the word.
Emotion and experience
So let's see how can you tie 'emotion' into the customer experience for shoppers at Mother's Day using visual merchandising and experiential marketing to create fantastic shopping experiences.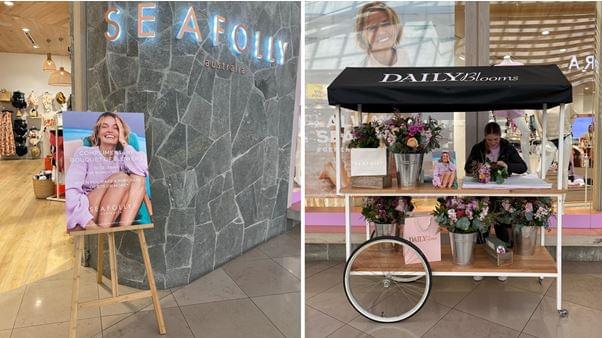 You don't get this online! Seafolly created a reason to come instore and make a purchase. A high impact and disruptive pop-up set up outside their Chadstone store created a real point of conversation that extended beyond the store experience.
Make a purchase over $75 and receive a bouquet of flowers. From a shopper point of view, she was initially struck by the fresh flowers ('emotion' tie-in). Then learning about the incentive, she made a purchase and felt totally satisfied by the experience. Then she witnessed what the purchase was doing for the brand. Every store she walked into was asking her about her beautiful bouquet ('advocacy'). She had received the flowers and in turn, she was instantly a brand advocate spreading the Seafolly vibes.
Ferrero Rocher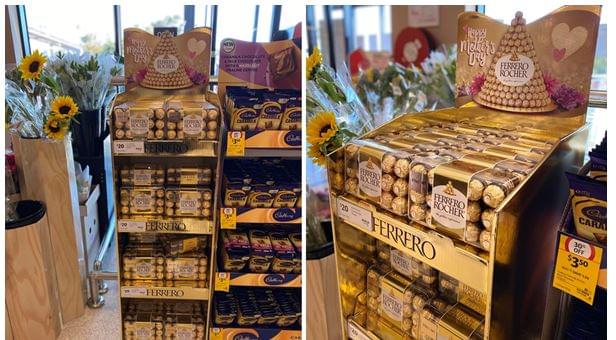 Retail display masters Ferrero Rocher did not disappoint, combining their iconic gold mirror displays with a Mother's Day feel. The displays were positioned at the front of Coles Supermarkets next to bouquets of flowers – Perfect pairing and positioning.
Chanel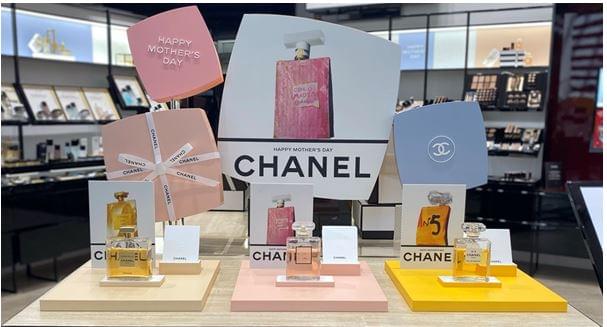 Chanel Beauty stepped away from their traditional black and white colour pallet and into soft feminine colours in their windows and propping. Disruptive angles and inspiring call to action elements speaking to the emotive senses.
Cards, Gift Cards, Sweet Gifts, Vino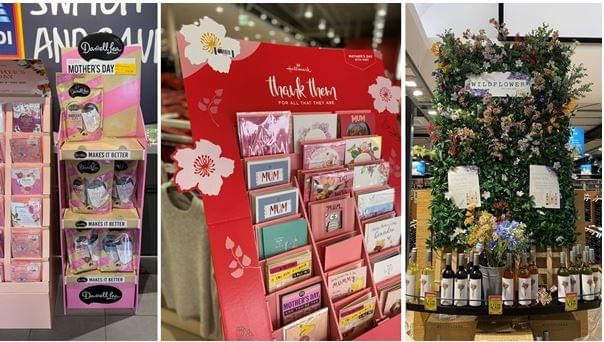 There were an abondance of FSDU's in supermarkets and discount department stores designed to shop for the obligatory Mother's Day elements – personal cards, gift cards, and sweet gifts, and / or wine! Off-location displays are perfect for occasion-based marketing, giving stores flexibility to position the displays where the traffic flows. They make the shopping experience easy. Easy shopping takes away customer pain points and is an important element in creating great a customer experience.
Pink and flowers are evidently the 'Mum CTA' on these practical displays with some pushing the emotion vibe using bold patterns and 3-dimensional stand-offs.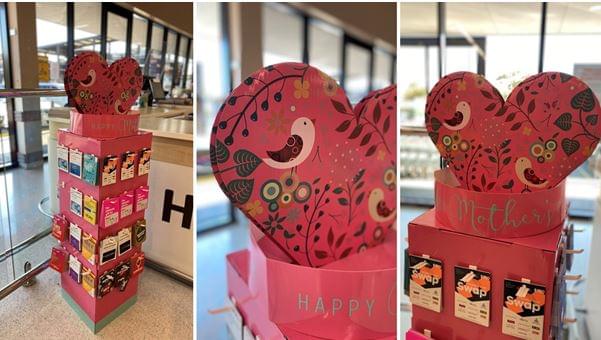 Related news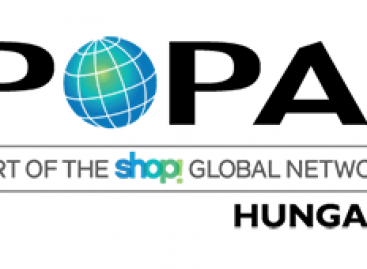 POPAI Hungary held its annual general meeting online. The professional…
Read more >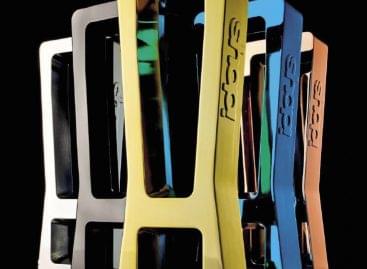 At the end of April an online award ceremony was…
Read more >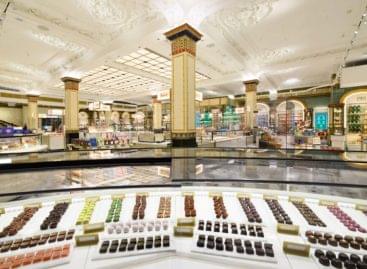 Harrods celebrates 150 years of chocolate with the opening of…
Read more >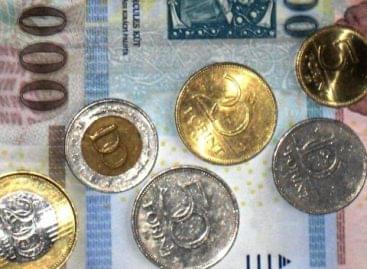 GKI raised its growth forecast for this year very significantly…
Read more >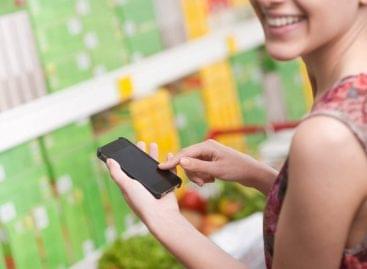 Missoni, an Italian luxury fashion retailer, is partnering with Tulip,…
Read more >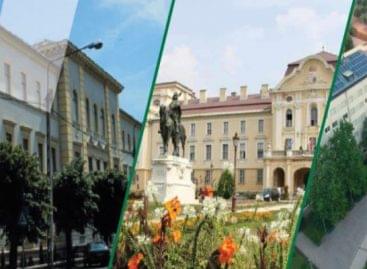 Sorry, this entry is only available in Hungarian.
Read more >