Shoppers want the personal contact
In May JLL published a study about the future of retail. From this we learned that 65.2 percent of 'veteran' consumers need a professional's help when shopping, for Baby Boomers entertainment and eating bring a shopping experience, and for 41.5 percent of Generation X healthy foods are in focus. More than 40 percent of shoppers would like to see more plants in shopping centres, and nearly 40 percent would welcome healthy foods and drinks while shopping. It is noteworthy that 57.3 percent of respondents would be willing to rent trendy high quality products! //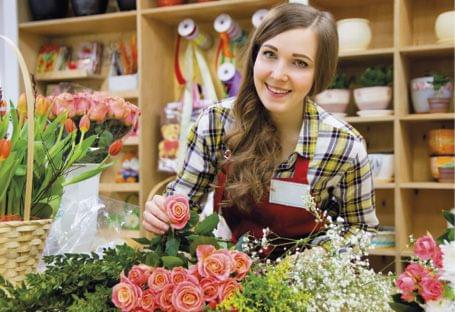 Related news
Food category, SILVER MEDAL: Nestlé Hungária
Balaton 'Decide and win!' 2018 consumer promotion
 Between 1 October and 30 November 2018 BALATON placed promotional codes in the product packagings. By uploading them shoppers could win daily and weekly prizes, and the main prize was HUF 1 million worth of iCentre gift vouchers. The objective of the campaign was appealing to the younger generations even more. There was a new BALATON image video too. //
__________________________________________
Food category, SILVER MEDAL: HD Group
Lindt activities in 2018
In 2018 we implemented all activities for the Lindt and Lindor products of Lindt&Sprüngli (CEE) s.r.o. in Hungary. We did price promotions and organised prize games in-store, there were hostess activities and shoppers could taste Lindt and Lindor chocolates. Facebook posts backed the activities and a lindt_hungary Instagram page was launched in 2018. Shopper attention was successfully called to high quality Swiss chocolates, the penetration of products increased and there were more impulse purchases, so the cooperation continues in 2019. //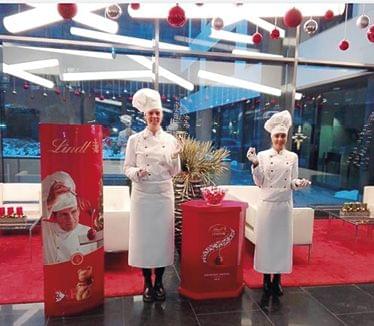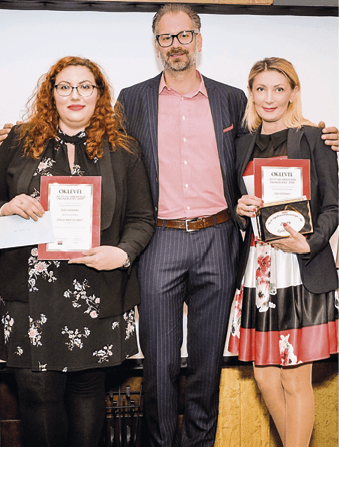 The award was handed over to Mónika Kinczel head of
coordination, Bálint  Zsinkó strategic director,
Erzsébet Ertl  chief executive officer
___________________________________________
Food category, SILVER MEDAL: HD Group
FRICO shop-in-shop activity
 Between June and December 2018 a sales team – consisting of a supervisor, a hostess and a FRICO cheese master – was calling shoppers' attention to FRICO cheeses in stores. Customers had the chance to taste the products, learn about their background and various promotions. The cheese master also served special shopper needs. Feedback was positive and sales results were exceptional. We intend to use the shop-in-shop activity in the future as well. //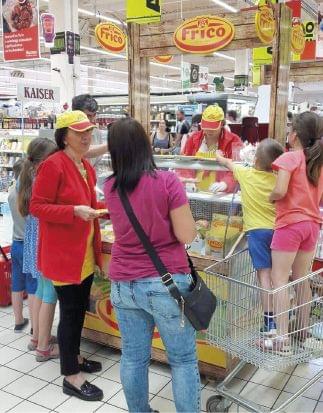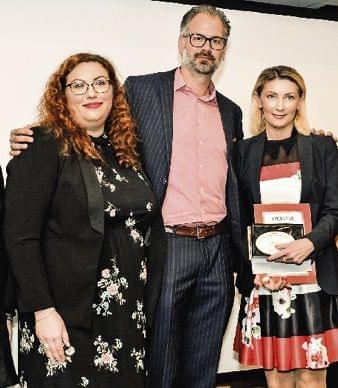 The award was handed over to Mónika Kinczel head of
coordination, Bálint  Zsinkó strategic director,
Erzsébet Ertl  chief executive officer
__________________________________________
Retail category, SILVER MEDAL: SPAR Magyarország – Brand Loyalty
Tales in a cookbook and sticker collecting album loyalty promotion
SPAR Magyarország teamed up with Disney for the first time: for 8 weeks in a row shoppers got a free pack of stickers for each HUF 4,000 spent, which they could collect in album that cost HUF 899. Besides the most popular Disney characters – Mickey Mouse and friends, Disney Princesses, Winnie-the-Pooh, Cars, The Incredibles, etc. – the album also contained recipes in 5 different categories. With the 88 cards families could play different games. //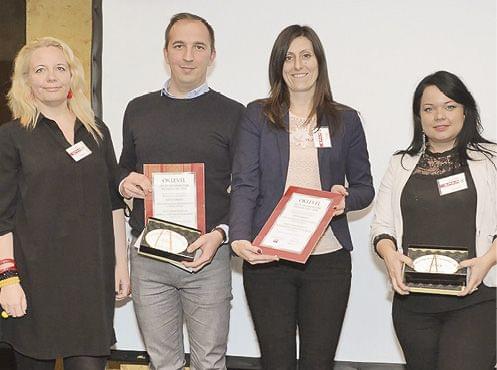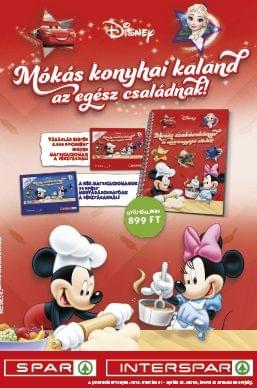 The award was handed over to Nikoletta Bene marketing manager (SPAR), Tamás Simon program manager (Brand
Loyalty), Mária Lénárt promotion group leader (SPAR) és Mónika Gulyás  marketing specialist (SPAR)
_________________________________________
Retail category, SILVER MEDAL: Progressive Advertising Agency – dm
MY dm TOILETRY BAG
The 'MY dm TOILETRY BAG' promotion involved a prize game and an integrated campaign. On the campaign's microsite visitors could compile the contents of a toiletry bag from dm brand beauty care products, which they could win in the daily draw. Consumers could also share their toiletry bags or their own product-related stories in social media (the latter were later published at szepsegsztorik.dm.hu) – a beauty day for 2 was the main prize for the latter. //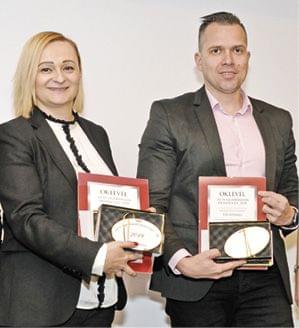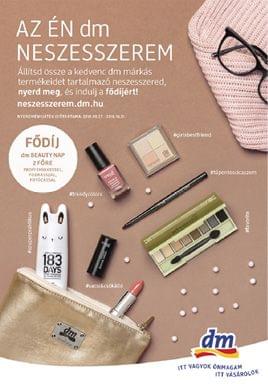 The award was handed over to Orsolya Szabó  business unit
director, partner (Progressive Advertising Agency) és
Roland  Kanyó marketing- and PR-manager (dm)
___________________________________________
HoReCa category, SILVER MEDAL: METRO – Mastercard – METSPA – Wonderduck
Show off your cooking skills!
 METRO Kft. invited 26 product manufacturers and suppliers to promote culinary products available in METRO stores. The two-week campaign rested on two pillars: a prize game with price discounts and extras in the case of card payment, and a cooking contest with the participation of popular public figures. Thanks to Mastercard Europe participation, those who purchased for more than net HUF 9,000 and paid with a debit card received a gross HUF 1,000 voucher and could win a gross HUF 50,000 voucher. //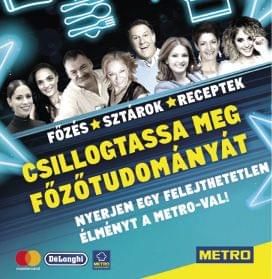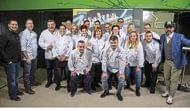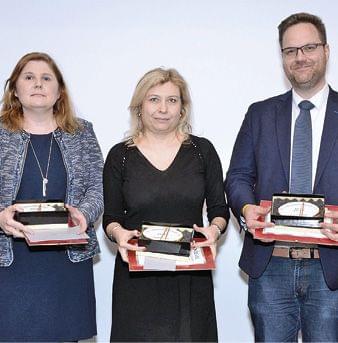 The award was handed over to Edit Szabó business unit director
(Wonderduck Agency), Beatrix Mészáros  marketing and
communications leader (METRO) és Péter Mondovics
marketing leader (Mastercard Europe)
___________________________________________
Non-food category, SILVER MEDAL: HD Group
OOOPS! digital tower hostess promotion
 2018 was the year of innovation for HD Group.
We implemented a hostess activity that involved double digital towers for the OOPS! hygiene products of Vajda Papír Kft.: in 23 stores at the two weekends a Wheel of Fortune was running on the digital towers, and customers could play to win guaranteed gifts. Nearly 2,500 gifts were taken away and sales in the promotional period surged by 600 percent in comparison with the previous period. Senso Media Zrt.supplied the double digital tower. //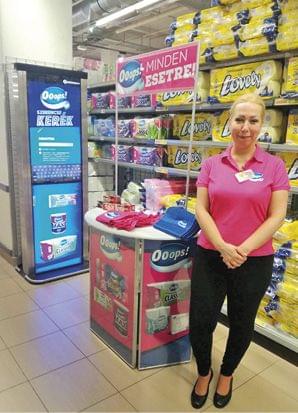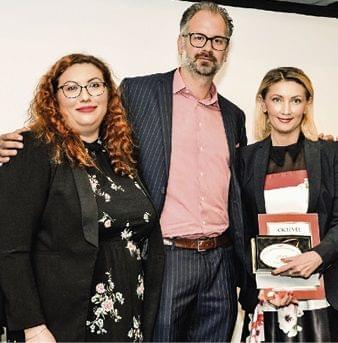 The award was handed over to Mónika Kinczel head of
coordination, Bálint  Zsinkó strategic director,
Erzsébet Ertl  chief executive officer
________________________________________
Drink category, SILVER MEDAL: Coca-Cola HBC Magyarország – Heythere
Rézangyal X-mas promotion
 Christmas is of special importance for the Rézangyal brand and the pálinka category in general; this is the time when gift box variants come out. In the campaign period Rézangyal buyers could select the label design they liked online, and order it together with a message to their loved ones. The promotion was communicated in stores and online too. //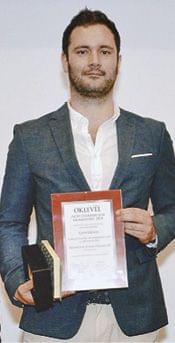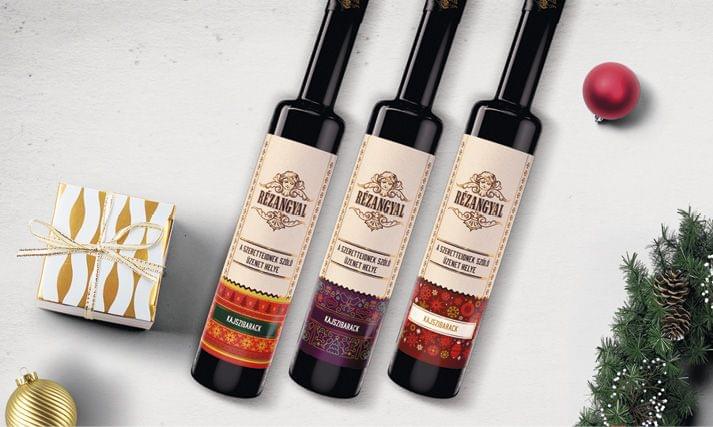 The award was handed over to Dömötör Haász brand manager (Coca-Cola HBC)
___________________________________________
Online category, SILVER MEDAL: SPAR Magyarország – Greenroom
The Heart of the Nation
 In the Heart of the Nation promotion SPAR displayed 16 tourist destinations on a website that formed a heart shape. Consumers were urged to visit at least one, check-in there and enter the prize draw for valuable gifts. The more check-ins they had, the bigger the chance was for winning. After every 1,000 photos sent SPAR donated HUF 1 million to the Hungarian Charity Service of the Order of Malta. //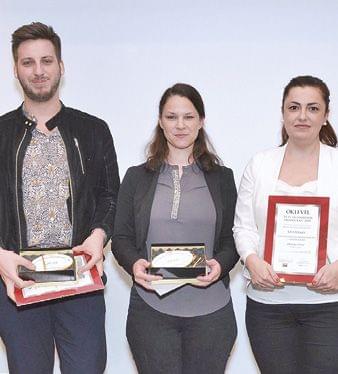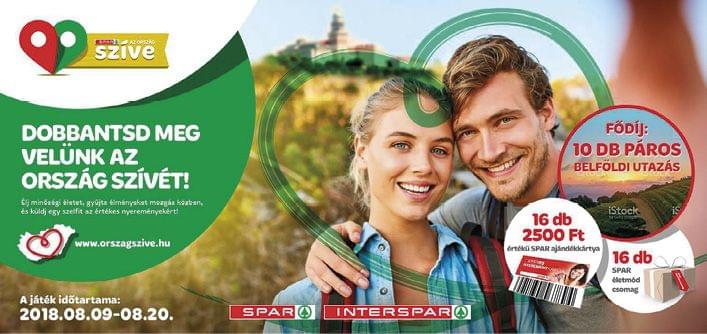 The award was handed over to Tamás Jungvirt account manager
(Greenroom), Szilvia Fenyvesi online co-worker
(SPAR), Krisztina Gulyás  online main co-worker (SPAR)