Trade marketing in 10 years from now
Once again it was in the building of the Budapest Chamber of Commerce and Industry where the year's last Trade Marketing Club meeting took place in November. One of the club's founders Zsuzsanna Hermann welcomed participants and told: In addition to the dynamic online sales growth, physical stores have remained important too, therefore the in-store advertising industry has a key role.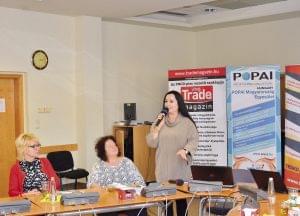 Business consultant Rita Csillag-Vella was the first speaker, and she started out with introducing the results of a joint study made by Jabil and Dimensional Research. This reveals that 100 percent of decision-makers in retail think that investing in the latest technology is of utmost importance, in order to meet shopper expectations. 47 percent of respondents said the fourth most important development area is data-driven personalisation.
According to a forecast by Global Market Insights, the value of artificial intelligence (AI) investment in retail will grow by 40 percent a year and exceed USD 8 billion by 2024. Data collection, analysis and forecasts, increasing the efficiency of the shopping process and improving the customer experience, making shoppers more satisfied and loyal – these things are in the focal point of technological development. Ms Csillag-Vella brought video footages to illustrate these trends, e.g. Zara's smart mirror and fitting rooms, Alibaba's robots and apps in Freshippo stores, etc.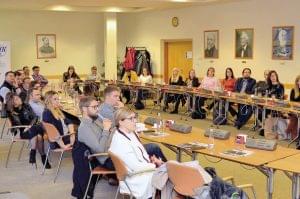 Ecommerce Hungary president Sándor Nagy started his presentation with revealing that online sales are expected to increase by 15 percent per annum in the next 3 years – the virtual channel will cover one fifth of commerce by 2022. Asia is the leader of this trend, Europe is moving a bit more slowly, although there are rather big regional differences – for instance Western Europe is quite developed in terms of e-commerce, while in our region the Czech Republic generates 2.5 times bigger online sales than Hungary.
Mr Nagy reckons that e-commerce shouldn't be approached separately, the digital channel only supplements physical stores. He mentioned how several major brands are selling directly to consumers, bringing them to their own online channels. Brick-and-mortar stores are installing online ordering kiosks in-store, they develop their own apps, create pick-up points, and present products using augmented reality and other new technology to compete with the online segment.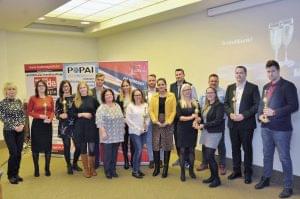 At the end of the day the last programme was the award ceremony of the POPAI Awards POP competition. Entries were juried at the autumn Business Days conference in Tapolca, where 300 participants saw the exhibited products and 100 evaluated them. The winners will represent Hungary at the Shop! Global Awards in Chicago. Winners: Small-sized category and in 2019 Display of the Year: Coca-Cola HBC – Rézangyal premium countertop display range. Non-durable category: Essity Hungary – Zewa washing machine display. Non-durable installation category: Coca-Cola HBC – Monster Mango Loco pallet decoration. Durable category: Coca-Cola HBC – Perfect Mix display. POPAI Hungary Association president Ágnes Csiby and general secretary Ildikó Kátai presented the awards to the winners.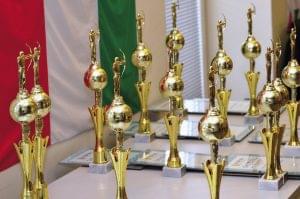 Tags:
adatvezérelt perszonalizáció
,
Alibaba
,
Amazon
,
Apple
,
Budapesti Kereskedelmi és Iparkamara
,
,
Coca-Cola HBC
,
Dimensional Research
,
Ecommerce Hungary
,
Essity Hungary Kft.
,
Facebook
,
Global Market Insights
,
Hermann Zsuzsanna
,
Jabil
,
mesterséges innováció
,
POPAI Awards POP verseny
,
POPAI Magyarország Egyesület
,
Sephora
,
Shop! Global Awards
,
tRADE mARKETING kLUB
,
Walmart
Related news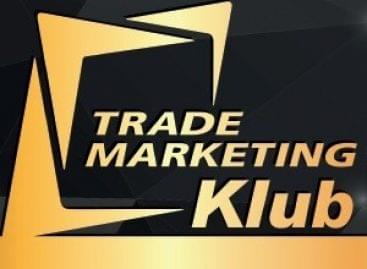 Sorry, this entry is only available in Hungarian.
Read more >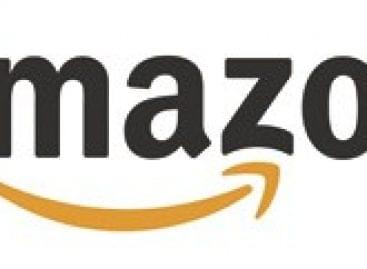 Amazon has launched a new sustainably made collection which includes…
Read more >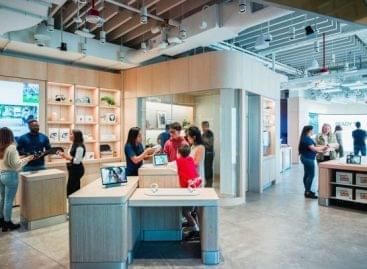 Meta, formerly known as Facebook, is launching its first retail…
Read more >
Sorry, this entry is only available in Hungarian.
Read more >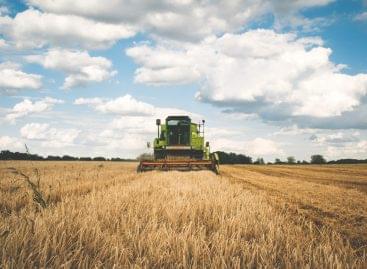 Sorry, this entry is only available in Hungarian.
Read more >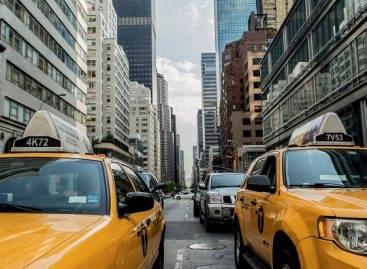 Sorry, this entry is only available in Hungarian.
Read more >