Magazin: Retail trade is holding on, but there is room for improvement
Last year 46,000 more workers retired in Hungary than 18-year-olds became adults. The majority of companies don't have a strategic workforce plan, which takes into consideration the future demand for workers and the availability and quality of workforce years from now. In early 2022 Randstad interviewed 400 companies from all kinds of sectors, ad 89% said they plan to recruit new workers. Where are the automation process and the proliferation of robotics that futurists predicted would replace 47% of jobs in just a few years? We don't see a single self-driving truck, in spite of the fact that truck drivers cost HUF 15m/year – if they are available at all.
Caught in the spider web of globalisation
There is a war in Ukraine and this also means that if a certain type of cable is manufactured there, it can very well happen that car manufacturing will come to a halt. So many things are difficult to understand these days. We don't get it why we have to eat blueberries from Peru, frozen lamb meat from New Zealand and garlic from Chine because of sustainability reasons. Why does transporting a container cost USD 9,800 in early 2022, when in July 2019 it had cost only USD 1,300?
In Hungary the employment rate is 74% and this puts us in the mid-range in Europe. A Randstad report from this year had interviewed nearly 8,000 working-age people, and it was revealed that the most important job choice factor is still the salary, followed by the work environment, the company's financial stability, job security and work-life balance. From the respondents 17% said they switched to a new job in the second half of 2021. It is noteworthy that in addition to them, 30% wants to go and work somewhere else. Blue-collar workers showed greater mobility, as 19% changed workplaces. As for where people find new jobs, job search websites are the main places, but social media and agencies are increasingly important.
A good training programme can work miracles
Re- and upskilling can play an important role in keeping employees. Randstad's survey from March 2022 found that 80% of Hungarian workers feel they need to learn to remain employable, but 58% don't know what they should study. Companies have a decisive role in this domain, but Hungary doesn't do well in this respect: at a global level every 4th worker participated in re-/upskilling courses last year, but in Hungary only every 6th did so. It must be mentioned that 62% of workers say they would probably stay where they are if they were enrolled for a good training course… What about working from home? In 2021 40% of employees said they partly or fully work from home, but by now this proportion dropped to 24%.
IT is still the most popular sector to work in, followed by business services and telecommunication. The popularity of the pharmaceutical industry and FMCG has dropped a great deal. Retail trade's attractiveness is below the average level. From FMCG companies, most people would like to work at Coca-Cola. The beverage giant is followed by Nestlé and J&J in the popularity ranking. Among retailers IKEA is workers' top pick, with ALDI being second and dm third. //
épességek hiánya. A szakmai tudás átadására egyre inkább felkészülnek a munkáltatók akár már a középiskolás kortól kezdve. A soft skillek átadása már keményebb dió, de a nyelvet tárgyalóképes szintre hozni csodaszámba megy. Hazánkban tíz évvel ezelőtt 98 ezer ember tett bármilyen angol nyelvvizsgát évente, tavaly már csak 67 ezer. Németet 32 ezer helyett csak 14 ezren választották, franciát 2800 helyett kilencszázan. //
Top 3 most attractive employers in Hungary in 2022, according to the Randstad Employer Brand Research ranking.
1. LEGO
2. Samsung
3. Mercedes-Benz
Special awards per sector:
Telecommunication: Telenor (new name: Yettel)
Financial institution: Central Bank of Hungary (MBN)
Energy and public utility services: Veolia Energia Magyarország
Pharmaceutical and chemical industry: Teva
HoReCa: Kempinski
Transportation and logistics: WizzAir
Information technology: Microsoft
Services: Szerencsejáték Zrt.
Business services: Estée Lauder
Real estate development: DVM group
Retail trade: 1. Ikea, 2. Aldi, 3. dm
FMCG: 1.Coca-Cola, 2. Nestlé, 3. Johnson&Johnson
Best-known employer: Tesco
Award of excellence: Magyar Telekom //
Related news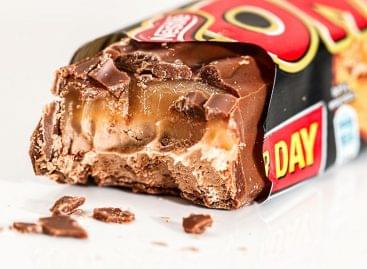 According to the world's leading brand valuation consultancy, Brand Finance,…
Read more >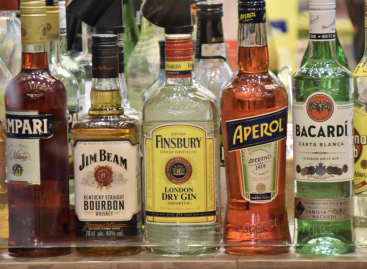 From now on, when buying alcoholic products, everyone will be…
Read more >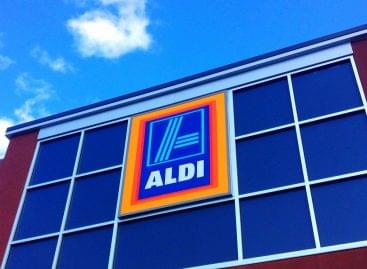 Aldi has been declared the UK's cheapest supermarket for the…
Read more >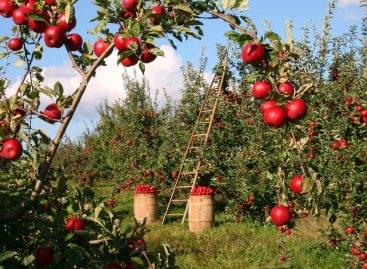 In addition to the lack of water, heat waves and…
Read more >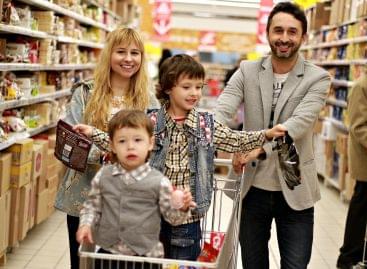 Tesco says goodbye to staffed checkouts as it prioritises self-service…
Read more >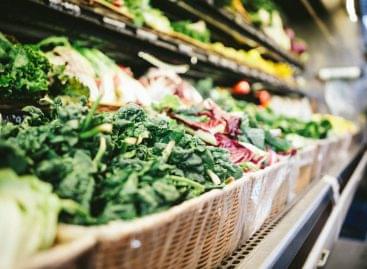 Biological waste found at every step of the food chain…
Read more >