Magazine: 3, 2, 1… zero!
Value sales augmented by nearly 12 percent in the soft drink market in 2018.
According to Dóra Pessenlehner, shopper marketing manager of Coca-Cola HBC Magyarország, the sales growth was driven by product innovations, primarily by zero sugar products.
Bálint Jencs, business development director of Aquarius-Aqua Kft. told our magazine: one of the most important market events was the public health product tax (NETA) increasing from HUF 7/litre to HUF 15/litre as of 1 January 2019 for soft drinks with a sugar content above 8g/100ml. Sales of the company's QUEEN products grew above the market average.
Adrienn Horváth, marketing director of Márka Üdítőgyártó Kft. talked to Trade magazin about the company's sales growing by 34 percent in value and by 37 percent in volume in 2018. Márka enlarged its warehouse and will install a new production line in the summer. It is very likely that soon they will reach the 100 million-litre production capacity that was named as the target back in 2017.
Tamás Jenei, director of commerce at HELL ENERGY Magyarország Kft. informed us that carbonated XIXO soft drinks are made using special ingredients, such as stevia and fructose. Mr Jencs spoke to our magazine about the flavoured cola trend, as part of which QUEEN also put two new products on the market: QUEEN Cola LEMON made with sugar and sugar-free QUEEN Cola Zero Cherry. Ms Pessenlehner shed light on the fact that citrus flavours are very popular – one of last year's biggest hits was Coca-Cola zero lemon. In 2018 Coca-Cola increased its market share by 1.8 percentage points with sugar-free soft drink variants. From Márka products sales of the 2.5-litre grape and cola soft drinks increased the most. Volume-wise 2-litre grape and sour cherry were the best-sellers. As for fizzy lemonades, sales of the elder version skyrocketed approximately 95 percent in both value and volume.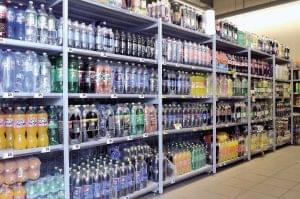 Coca-Cola HBC Magyarország's experience is that fizzy drink buyers are rather loyal to their favourite products – this is especially true in the holiday season. More and more shoppers are buying premium and convenience products. HELL ENERGY Magyarország Kft. believes that shoppers are open to trying new innovations. They haven't experienced significant changes in the structure of sales or in the size of products, but the company senses a shift towards the aluminium can product format.
Márka Üdítőgyártó Kft. reported to Trade magazin that their products had managed to improve their performance in the discount supermarket channel. Márka's grape, sour cherry and raspberry fizzy drinks are still able to increase sales by more than 40 percent, 46 years after the brand's debut! Aquarius-Aqua Kft. shared the results of their research with us: there is a very big difference between 14-29 years old carbonated soft drink buyers and consumers older than 50 years. Young consumers are driven by the market leader brands that keep communicating with them, while older consumers have strong ties with the brands they got to like before 1990. The company's experience is that two thirds of consumers are loyal to carbonated soft drink brands.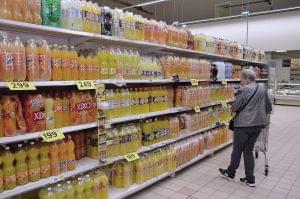 Teenagers simply loved the Fanta Instamix product in 2017 and 2018. The big hit in 2018 was Coca-Cola zero lemon. This year Coca-Cola HBC Magyarország rolled out Coca-Cola Vanilla zero. This summer's special product will be Sprite zero mint. After launching QUEEN Cola Lemon and QUEEN Cola Zero Cherry, Aquarius-Aqua Kft. revamped the packaging design of products. New fruit flavours are expected to hit the market this year, and the 2-litre and 1.5-litre sizes will appear on store shelves. Thanks to the increase in their production capacity, Márka Üdítőgyártó Kft. is now also manufacturing private label products. In the classic fizzy drink category the company put a Pear-sage product on the market. In the lemonade segment Márka's new product is Raspberry-lemon balm.
HELL ENERGY Magyarország Kft. introduced two new, sugar- and aspartame-free fizzy drinks this year, in refreshing summer flavours: raspberry-mint and red grapes. Innovation is essential for both the HELL and the XIXO brands, as the company has its own can factory and filling plant – this means that it takes little time to come out with new products.
Maspex Olympos Kft. rolled out a new flavour this year, just like in former years. Brand manager Gábor Halász told: sales of 'light' products increased twice as fast last year as classic carbonated soft drink sales. Apenta also added a new product to its Light portfolio, so shoppers can already find the limited edition Apenta Light strawberry-vanilla in shops. //
Related news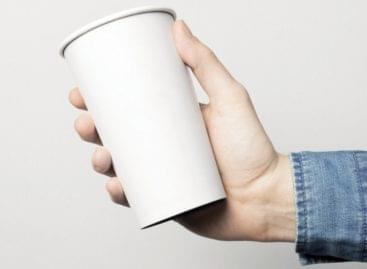 In the vending machines of Coca-Cola HBC Magyarország 100-percent recyclable…
Read more >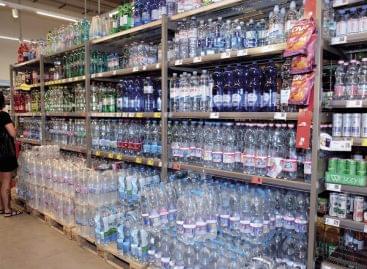 Szentkirályi Magyarország's value share of the mineral water market strengthened…
Read more >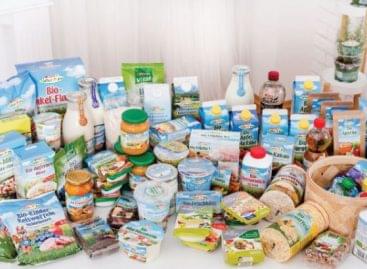 Sorry, this entry is only available in Hungarian.
Read more >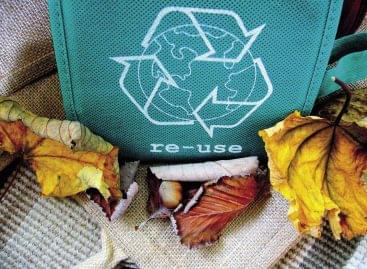 Last year the pandemic brought many uncertainties and in 2021…
Read more >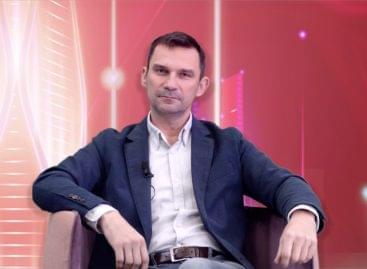 What is the life of a professional soldier like? What…
Read more >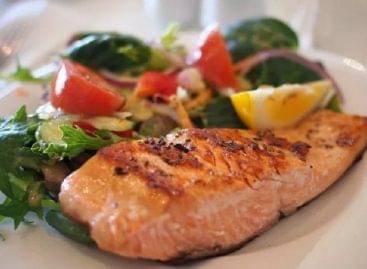 Fish farmers will be able to meet the needs of…
Read more >