The chocolate flavour still dominates
Market research data indicates that shoppers staying home or wanting to get done with shopping quickly have resulted in a sales decrease in impulse product categories. Milk drinks and iced coffees also belong here, but the representative of this category only reported a small bump in sales.
Developing free-from segment
Classic chocolate-flavoured milk drinks are still the most popular – we learned from Moána Kátai, brand and trade manager of Nestlé Hungária's cocoa business line. The company senses a surge in plant-based drink sales as the number of consumers living with some kind of food intolerance is growing. This is the reason why the 100-percent natural Nestlé Cocoa oat drink was launched in the 3rd quarter of 2020. Typical product sizes are between 180ml and 500ml, but multipacks and family-size products are more and more popular. Ms Kátai informed that Nesquik chocolate drinks offer schoolchildren and their mothers a convenient solution for elevenses or tea. Thanks to their compact packaging, kids can take them anywhere.
A series of innovations
Milk coffee is a very exciting category where there are several new market players and lots of innovations – this is how György Galántai, commercial director of Hell Energy Magyarország characterised the segment for our magazine. This year was a big success for the company as they brought production from Germany to their new factory in Hungary; from September Energy Coffee is made here. Energy Coffee was introduced to the market last year: it is made with 75 percent milk and Arabica and Robusta coffee extract, and it doesn't contain preservatives. By the summer the product has become market leader in Hungary, Greece and Romania. Hell Energy Magyarország is now working on new Energy Coffee products right now, but Mr Galántai didn't wish to share more information about these yet.
Unique both inside and outside
Zsuzsanna Barna, country manager of Monster Energy told our magazine that iced coffee volume sales dropped 2.2 percent in June-July, but value sales grew by more than 10 percent. These products were selling the best in hypermarkets and independent grocery stores. Private label product sales decreased in the period after the pandemic. In Hungary Coca-Cola HBC Magyarország is the distributor of Espresso Monster, which has been available from mid-August in two flavours, in 250ml size. Macchiato-inspired Espresso Milk combines milk with triple espresso, while Vanilla Espresso gives and an extra vanilla kick to 100 percent Arabica coffee. The product is marketed in a special-design can. Most Ready To Drink (RTD) coffees in the market have 25-40mg caffeine content – in a cup of espresso there is 60-70mg – but Espresso Monster contains 150mg of caffeine, but it is low-calorie and has little sugar in it. //
Chocolate or coffee flavoured milk drink would you like?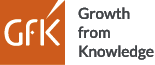 Both value and volume sales of milk drinks increased between October 2019 and September 2020. The sales growth was primarily driven by buying intensity: 2/3 of Hungarian households purchased the category, buying 16 percent more milk drink on average than a year before.
Chocolate/cocoa has remained the most popular flavour, with a more than 57-percent share in volume sales. Volume sales of coffee/cappuccino flavoured milk drinks also increased, but their market share decreased a little – to a little less than 25 percent. It is also true for this category that discount supermarkets are key players: flavoured milk drink sales jumped nearly 40 percent in these shops and their share in private label milk drink sales was above 77 percent. //
Related news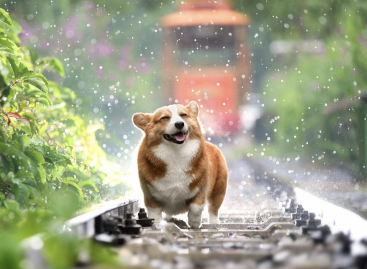 The well-loved spa town is turning into a real paradise…
Read more >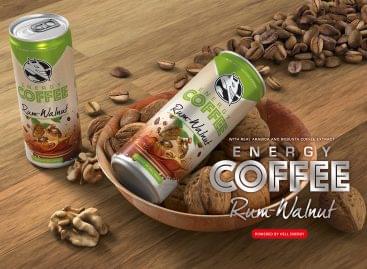 Hungary's iced coffee brand in aluminum cans, ENERGY COFFEE, will…
Read more >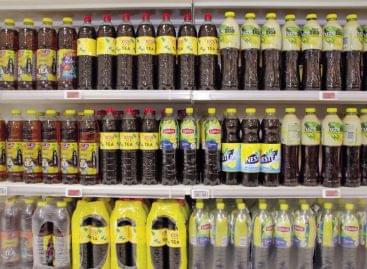 András Palkó, marketing director of Coca-Cola HBC Magyarország told our…
Read more >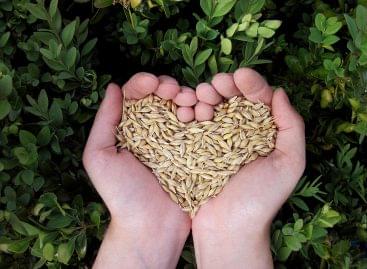 Dr. Oszkár Ökrös, Deputy State Secretary responsible for international relations,…
Read more >
The rules made due to the energy crisis, facilitating logging,…
Read more >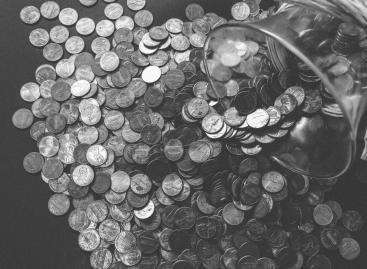 Increase in utilities, fuel changes, transformation of the kata, drought…
Read more >