More than 10 tons of collected plastic bottles
For the sixth time, Henkel and Rossman have organized their sustainability promotion "Game for a greener future", with which they support nurseries, kindergartens and schools. Thanks to the activity, Henkel became the proud owner of the "Best European Sustainability Collaboration Award" last year.
One million PET bottles are used worldwide every minute. Worrying, isn't it? Henkel's goal is to become climate-positive by 2030, so it does a lot to advance the circular economy, the main pillar of which is packaging efforts, including plastic recycling. For years, Henkel has been paying special attention to communicating that the plastic bottles of the products sold by the company can be selectively collected and recycled. As part of the promotion, since 2016, customers have been able to drop off their empty Henkel product bottles in nearly 220 Rossmann stores across the country. In exchange for the empty bottles, they receive a code with which they can vote for a nursery, kindergarten or primary school of their choice, and the institution that receives the most votes receives valuable support. Last year's promotion took place between May 2 and June 26, 2022, and votes were received for 33 institutions. The first month was a call to collect, and the second month was an encouragement to vote. Institutions collecting a minimum of 200 votes were guaranteed a prize by Henkel and Rossmann, in the form of a HUF 20,000 Henkel-Rossmann hygiene package.
The winning institutions that received the most votes are:
1. Egri Hunyadi Mátyás Elementary School
Prize: HUF 2,000,000 support for an optional playground
2. Gyöngyös City Kindergarten Epreskert Uti Member Kindergarten
Prize: Sports goods voucher worth HUF 200,000
3. Újpest Károlyi István Elementary School and High School
Prize: Sports goods voucher worth HUF 100,000
Grand prize presentation
The main prize was awarded in a ceremonial setting in Eger. Dorottya Kozma-Solymos, Group Key Account Manager and Eszter Somogyi, Key Account Manager represented Henkel at the event. Senior buyer Tamás Horváth and buyer Mariann Mitykó were present from Rossmann. Sándor Rózsa, the head of the winning institution, emphasized: they were very happy that they were finally able to take home the main prize this year, since they have been playing with the promotion for several years – last year, they just slipped from first place.  It has become almost a tradition in recent years to organize the collection with the parent community, which also has serious logistical preparations. The director also emphasized that, in addition to the fact that the collection supports a good cause and reinforces the importance of recycling in the children, it is a very good initiative that Henkel offers support for the construction/development of a playground, since schools usually do not have a budget for this. The enthusiasm of the customers and the popularity of the campaign are unbroken, there are institutions where parents collect the empty Henkel bottles in an organized manner and join forces for the grand prize. Thus, the pursuit of sustainability reaches more and more people every year. The result is more than 10 tons of plastic bottles collected since 2016.
An exclusive sustainability effort that deserved an award
Henkel won the "Best European Sustainability Collaboration" award at the 2022 AS Watson Global Suppliers Conference – the international trade chain that owns 50% of Rossmann Hungary's ownership share – thanks to this activity, among other things. Henkel is proud that the "Game for a greener future" campaign is entirely a local, Hungarian initiative, which it developed and has been organizing together with the Hungarian company Rossman for more than 6 years. With this, the two companies raised their sustainability efforts and social responsibility to a truly unique and exclusive level. It is also clear from the above that, in addition to the fact that Henkel is increasingly committed to sustainability, its community-shaping role is also becoming stronger. The company aims to achieve 100% reusable and recyclable packaging by 2025, so the topic of plastic recycling will remain a strong focus in the coming years.
Related news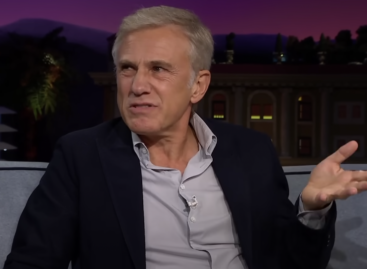 What can a piece of furniture waiting to be assembled,…
Read more >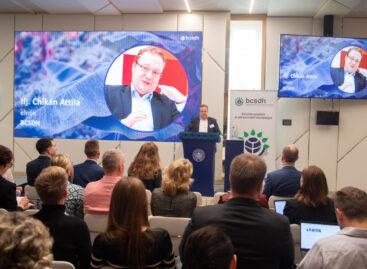 We are constantly using up and losing our natural resources.…
Read more >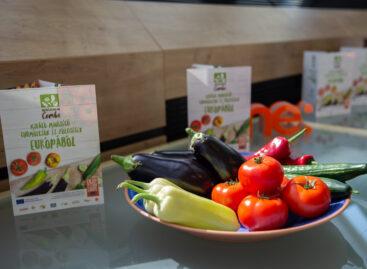 The "MEDITERRANEAN COMBO" information campaign aimed at promoting the consumption…
Read more >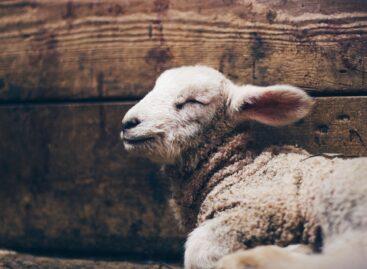 Due to the limited supply, the purchase price of lamb…
Read more >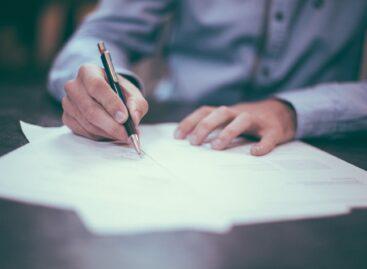 The European Parliament has approved the revised EU product safety…
Read more >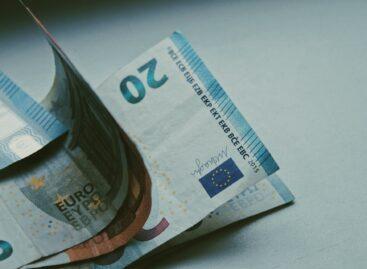 In January of this year, the export volume was 9.0…
Read more >