Magazine: There is still a lot of oil to extract in the cooking oil fields!
Traditionally Hungarians were cooking with fat, but by now the average household has reached the level where they are cooking with some kind of oil and putting olive oil on salads. The market of cooking oils has been getting more diverse recently.
János Bésán, managing director of Pepo papa oils' manufacturer Peiba Kft. told our magazine that the market appearance of palm oil had been a breakthrough, e.g. because it is better for frying breaded products. It is very important to know, though, that the palm oils made using the natural, fractionation method don't contain fatty acids with a negative health effect, but hydrogenated palm oils are unhealthy. Another alternative to using sunflower seed oil is rapeseed oil, although it isn't as popular in Hungary as in other markets, due to its 'fishy' odour.
One of Peiba Kft.'s most popular products is pumpkin seed oil. The company makes extra virgin pumpkin seed oil using the traditional method. It can have an impact on the market that in the near future the EU will introduce stricter regulations for the 'extra virgin' marking, to protect purchasers and end users from buying extra virgin oil diluted with cheaper oils.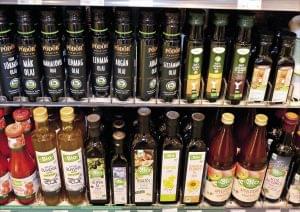 Attila Ádám, sales director of Ga Food Kft. said the market of extra virgin oils is huge, therefore frauds are increasingly frequent. He thinks the only way shoppers can tell whether a product is extra virgin or not is by tasting it: Those that taste a bit rancid are likely to contain oil that isn't extra virgin.
According to Marianna Pinczés, managing director of Virgin Oil Press Kft., paleo, vegan and other trendy diets contribute to the sales growth of natural seed oils. The company only manufactures and distributes 100-percent cold-pressed seed oils. With these they target consumers who follow a healthy lifestyle, but the company's philosophy is that healthy food can be tasty too! Virgin Oil Press Kft. has been in the market for 10 years, but only started brand building a couple of years ago.
When buying special oils, shoppers prefer small-sized products as they mostly use them for flavouring food, e.g. salads. How oils are stored is very important and currently glass bottles dominate, mainly dark green and brown ones. Recently Ga Food Kft. put a classic aluminium can product on the market – two of the company's premium extra virgin olive oils are available in this format. Peiba Kft.'s latest innovation is also related to packaging. Currently their oils are available in glass bottle packaging, but they are looking for another packaging solution for their pumpkin seed oils.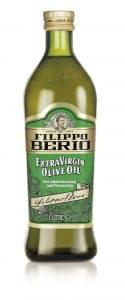 Sponsored illustration
Rita Habuda-Salyámosy, marketing manager of Glatz Hungary Kft. told Trade magazin that consumers are willing to pay more for a product if they get special quality. This is true for the organic Filippo Berio BIO olive oil too, sales of which doubled this year. Extra virgin Filippo Berio olive oils are available in Fruttato and Delicato versions.
The company also markets 190g Filippo Berio pestos made with extra virgin olive oil. There are six variants of the product and sales are developing well; two new flavours were launched this year, grilled pepper cream and grilled vegetable pesto. Demand is also on the rise for refined corn germ oil KRONEN, which contains added vitamin E and is perfect for cooking, thanks to its high smoke point.
We learned from Krisztina Pödör, managing director of Pödör Kft. that this year the price of poppy seed oil almost doubled, because the harvest was bad due to the extremely hot weather. The company is trying to play a pioneering role in the Hungarian market, developing products that are unusual here. A good example of this is cold-pressed sunflower seed oil. This is characterised by a more intense taste and scent. Their pumpkin seed oil product Zalariz is made from Hungarian pumpkin seeds and has been performing very well since its launch last year. Each Pödör product is 100-percent natural and the packaging is also 'green'. Currently the company is busy developing a new product range. After two years of hard work they are ready to enter the market with cosmetics oils in 2020. Just recently they also launched their own, customer-focused ordering and information system in Germany, which connects online and local retailers with their buyers. //
Related news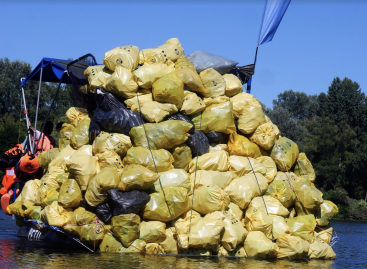 The 10th Jubilee Upper Tisza PET Cup ended with the…
Read more >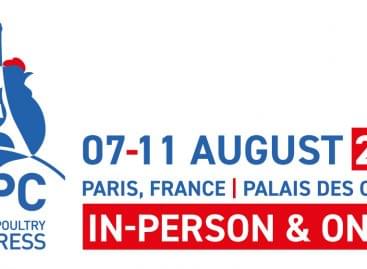 World's Poultry Congress opens today for participants at Paris and…
Read more >
The Smurfit Kappa paper mill in Nettingsdorf, Austria, has launched a sustainable district…
Read more >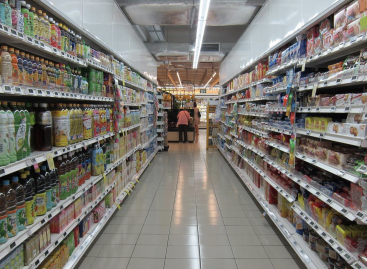 Ever-increasing energy prices result in unexpected steps. Some European retailers…
Read more >
As of this fall, it will be possible to farm…
Read more >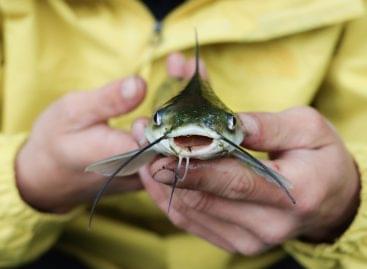 The complex development of the breeding technology of three indigenous…
Read more >