Vitamin boosting in the winter with fruit juices – only naturally!
Sales increased in the fruit juice market last year, and according to Anita Pusztai, senior brand manager of Sió-Eckes Kft., the trend continues this year too. What is more, the sales growth was even faster in the first half of 2019, as value sales were up more than 6 percent in this period. The senior brand manager explained that private label products are big winners of this trend, while from brand manufacturers Sió Eckes Kft. profits, whose Sió brand is the market leader. Discount supermarkets keep pushing forward in sales.
Ms Pusztai added that those places are becoming more important in sales where shoppers can quickly pick up a fruit juice, e.g. bakeries, workplace and school snack bars, petrol stations, etc. Drink carton and PET packagings prevail, but glass-bottle product sales are growing, thanks to environmentally conscious consumers. However, the latter format still only makes up for 5 percent of the total market.
András Palkó, Coca-Cola HBC Magyarország's marketing operations manager opines that the 10-percent sales growth realised in the fruit juice market in 2018 was primarily driven by products with a high fruit content. He told that 2019 brought a 7-percent sales growth in the category. This year discount supermarkets were responsible for 23 percent of fruit juice sales.
Sales of Rauch Hungária Kft.'s Rauch brand grew above the average in 2019. Fruit drink sales decreased a little, but chilled, freshly pressed product sales kept growing – informed trade marketing manager Anett Polyák.
It was a milestone in the history of Márka Üdítőgyártó Kft. that they started bottling the Márka Fruitica fruit drink product range themselves in 2018. These products are now made from a new recipe and have a new look too. We learned from marketing director Adrienn Horváth that this product category realises about 25 percent of the company's total value sales. In the future the company plans to focus on export markets too. Ms Horváth shared the news that the biggest winner of their sales improvement in 2018 and 2019 was the 0.5-litre peach flavour Márka Fruitica, sales of which skyrocketed nearly 50 percent. These PET-bottle products have a 25-percent fruit content and are made with natural sweeteners only.
Mihály Kozma, sales director of Garden Juice Kft. also reported growing sales to us: The company has established several new trade partnerships and the number of orders continues to grow. The sales director's experience is that sweet fruit juices dominate in the Hungarian market. Demand is the biggest for 250ml and 500ml products.
In-Food 2000 Kft.'s marketing manager Zsóka Balogh talked to Trade magazin about concentrating on 1- and 2-litre fruit juice sales. She revealed that suppliers are trying to expand with the help of new and exciting flavours. Sales increase in the winter months – especially for citrus and similar products that have a high vitamin C content. Derecskei Gyümölcsös sold 350,000 litres of freshly pressed fruit juice in 2018 and volume sales were up 30 percent in the first half of 2019. Head of the fruit juice business unit Veronika Szabóné Karcza told our magazine that the price of their fruit juices had augmented by approximately 20 percent in 2019; in her view their good sales results indicate the growing demand for premium fruit juices in Hungary.
Maspex Olympos Kft.'s Topjoy brand now has one of the biggest value shares in the fruit juice market. Small-bottle fruit drinks are one of the brand's pillars. Brand manager Anna Cholnoky told that besides the peach variant, consumers prefer special flavours from these products, e.g. cactus, mango, watermelon and dragon fruit. In May the company put Topjoy fruit purée on the market, a fruit snack in raspberry, peach-passion fruit and pineapple flavours. They are characterised by 100-percent fruit and vegetable contents, and are made without added sugar or preservatives.
Topjoy FRUIT + H2O was also launched this year, and this product range is special because the 41-42 percent fruit content fruit juices only contain fruit juice and water. They are available in raspberry, strawberry and lemon variants. Rauch's Juice Bar product line stands alone in the fruit juice segment, it consists of chilled, freshly pressed fruit juices. This year new products came out in both the 0.8-litre and the 0.33-litre variants – pineapple-orange-passion fruit and blood orange.
For Sió-Eckes Kft. this year's biggest success is the Sió Smoothie range, because the products became market leaders in the branded smoothie segment in the first few months following the launch. As winter is approaching, sales of juice and nectar products start to grow. Consequently, SIÓ premium juices and nectars are given special attention: These products contain 100 percent natural ingredients and can be found on store shelves under the Sió Natura brand name, with a new packaging design. hohes C products are also in the limelight in this period, as all of these 100-percent fruit juices contain natural vitamin C, plus there are also minerals and trace elements in hohes C Plus products.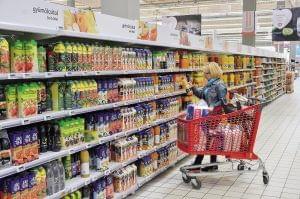 Coca-Cola HBC Magyarország products' buyers like flavour combinations very much, and the Fruit Mix, Citrus Mix and Berry Mix combinations offer a very special flavour experience to them. In the autumn-winter period when consumers need extra vitamin, demand increases for products like Cappy+, which contains added vitamins. Márka Üdítőgyártó Kft.'s innovation work concentrates on offering consumers healthier products, and on satisfying the latest consumer needs, creating fruit juices that are refreshing, provide positive consumption experience, fit into their lifestyles and weight control programs. From Garden Juice Kft.'s fruit juices 250ml products are the most popular. In the middle of 2020 the company will come out with new flavour combinations and product categories.
Derecskei Gyümölcsös is going to replace 3-litre family-sized products with 0.75-litre glass-bottle fruit juices, because this way shoppers can get more flavours by buying the same quantity. In-Food 2000 Kft. plans to put flavour combinations on the market that aren't offered by competitors. This year they rolled out the pineapple-coconut and raspberry fruit juices. Packaging-wise the new innovation is the SIG combidome box with a cap for quick and convenient consumption. //
Related news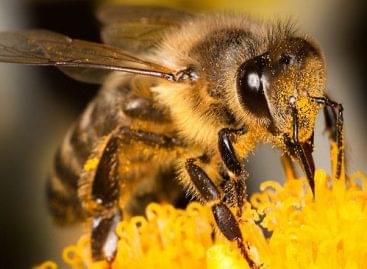 On the occasion of World Bee Day, SIÓ announced that…
Read more >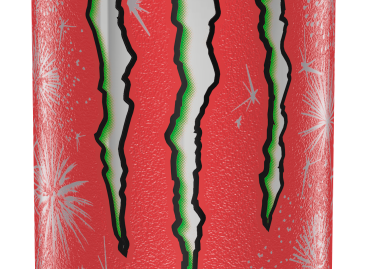 Ultra Watermelon is summer in a can, from which you…
Read more >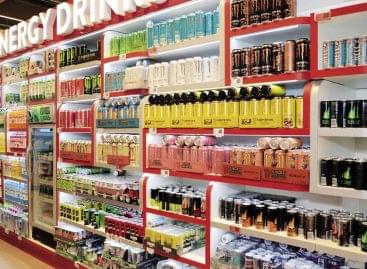 György Galántai, sales director of Hell Energy Magyarország Kft. reported…
Read more >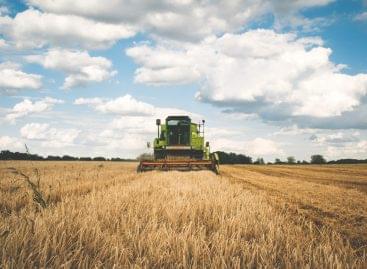 Sorry, this entry is only available in Hungarian.
Read more >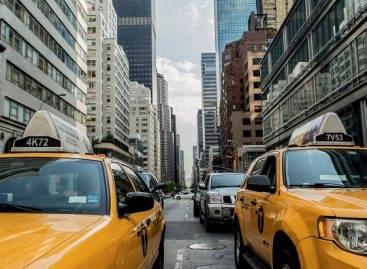 Sorry, this entry is only available in Hungarian.
Read more >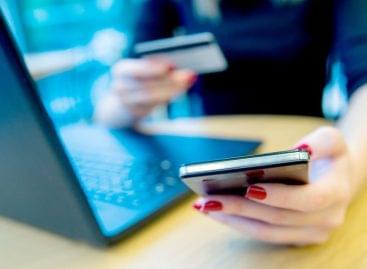 Sorry, this entry is only available in Hungarian.
Read more >