Magazine: Whole bean coffee in the spotlight
Although coffee sales did slow down a bit in 2019 if compared with the years before that, the sales growth was still 5-6 percent. The premiumisation trend continued: capsule and whole bean coffees were the engines of growth. Stockpiling started in this category too after the COVID-19 pandemic broke out.
According to Dóra Tasi, senior brand manager of Jacobs Douwe Egberts (JDE) Hu Zrt., in the first four months of 2020 sales expanded by double-digit numbers in the coffee category. Super- and hypermarkets were the biggest winners of the March peak period. Another trend has nothing to do with the pandemic: global demand keeps increasing for cheaper, caffeine-rich but less sophisticated-tasting robusta varieties.
In partnership with growers
The sustainability trend is reaching a growing number of consumers and this forces coffee companies to establish new-type relationships with farmers. Climate change affects coffee production, so companies need comprehensive long-term action plans. Kata Rezsdovics, Nestlé Hungária's marketing manager (Nespresso) shared the results of a recent survey done by the company: 44 percent of Hungarians would miss coffee very much if production ended for good and 20 percent can't even imagine living without coffee. Via the AAA Sustainable Quality Programme Nespresso works together with more than 110,000 growers.
Orsolya Kunszt, brand manager of Nestlé Hungária Kft. added that NESCAFÉ has been supporting farmers in producing more sustainably for years: the company has already sent several million young coffee plants to them. These efforts are also reflected in the product portfolio: Absolute Origin is a product line under the NESCAFÉ® Dolce Gusto® brand: premium quality 100-percent arabica coffee in organic capsules. They also rolled out the instant product NESCAFÉ Gold Organic (100-percent organic arabica coffee) last year.
Blacks going green and differing trends across segments
Last year The Coca-Cola Company bought Costa Coffee for USD 4.9 billion. The products are sold by one of the company's biggest bottling partners, Coca-Cola HBC, which is present in 28 countries. Dóra Szeles, Coca-Cola HBC Magyarország's coffee development manager told: Costa teamed up with the Rainforest Alliance in 2008, with the objective of creating better conditions in farming and protecting the environment.
Ms Tasi added that the green trend in the coffee market is also illustrated by the appearance of recyclable packaging designs and the UTZ logo. According to the sales director of JDE Hu Zrt., ground and roasted coffee is selling better in discount supermarkets and small independent shops, while hyper- and supermarkets are the main places for buying capsule coffee.
Oszkár Laknerfi, Mokate International Hungary Kft.'s sales and marketing director agreed that discounters are conquering the market in the coffee category. The pandemic has made shoppers more price-sensitive, so consumers want to get even bigger price discounts than before. There are also differing trends size-wise: 225-250g products dominate in the ground-roasted segment, but sales of 1kg products are growing the fastest. Among whole bean coffees 800-1,000g products are the most popular, while shoppers tend to buy 10-piece packs of capsule coffee.
Capsule recycling and new knowledge
Capsule coffee sales are growing faster in Hungary than in most Eastern European countries. This is the reason why Tchibo Budapest Kft. supports capsule coffee maker sales very much – we learned from marketing director Noémi Varga. Since sustainability is an important issue with capsule systems, Tchibo has launched a capsule recycling programme: shoppers can take back capsules to Tchibo stores. The company's roasted coffee brand Family performed very well during the pandemic.
JDE's innovation work focuses on the premium segment. Recently they rolled out a slow roast product range, called Omnia Barista Editions, first in the whole bean and then in the ground-roasted segment. In the capsule category, the L'OR Origins range is the new innovation, and Illy coffee capsules are also available. This May the Douwe Egberts Omnia brand started an online educational video series: the Omnia Barista Academy simply and interestingly explains consumers how to make excellent coffee on busy weekdays.
Preparation
advice and step-by-step progress
Gergely Kovács, business development director of Orbico talked to our magazine about the trend of coffee lovers buying and preparing coffee very consciously. This year Lavazza gave a new packaging design to two of its product lines, which now informs consumers about which type of device the given coffee should be prepared with. Coca-Cola HBC rolled out the Costa coffee brand in Hungary in May 2020, first in relatively small channels of retail. The next step will be listing by the biggest chains and a strong presence in the HoReCa channel. Ms Szeles revealed that their target is getting a 20-percent share in the premium segment in just 12 months. They also plan to come out with the capsule variant already this year. The company entered the Hungarian market with four types of ground and whole bean coffees: Signature – dark and mild roast mixes of Arabica and Robusta, 100% Arabica Bright Blend and another 100-percent arabica variety, Columbia Single Origin.
Frappés in the limelight
In the market of instant coffees, NESCAFÉ has retained its absolute dominance. Ms Kunszt told: the NESCAFÉ 'Classic' portfolio has been an absolute winner of the pandemic period, as sales grew faster than the market average in both value and volume. Due to the stockpiling craze, sales in the 3:1 instant segment were up almost 10 percent after last year's stagnation. NESCAFÉ's brand manager Bernadett Bagi talked to Trade magazin about the strengthening of private label products and discount supermarkets. NESCAFÉ's new products are always launched following thorough research work. This summer Frappés are in the spotlight: the company rolled out NESCAFÉ 3in1 Frappé Classic and NESCAFÉ 3in1 Frappé Caramel. Price promotions prevail in the 3in1 market and the shopping attitude induced by the COVID-19 pandemic strengthened this even further. NESCAFÉ 3in1 tries to provide added value with consumer promotions with prizes to win. Ms Bagi added that 10-piece products constitute the majority of the market.
Cold and refreshing
In the capsule coffee segment one of the most innovative product launches this year was the Cold Brew capsule. Krisztina Hegedűs, brand manager of NESCAFÉ® Dolce Gusto® told: thanks to the machine's cold drink function, refreshing Cold Brew coffee can be made in just a few minutes – in a café, it can take 1 day to prepare this coffee speciality. In the Christmas period, the company will surprise shoppers with Starbucks capsules in special seasonal flavours. Ms Rezsdovics said the main mission with Nespresso Boutiques is to offer consumers unique shopping experience. In these shops, there are special corners where several senses of the customers are inspired. Recently the company has launched a coffee range that introduces coffee styles which are characteristic of various regions of Italy. Another initiative is the Reviving Origins product line that contains products which come from crisis regions.
Economical, convenient and tasty
Sales by Mokate have been growing by two-digit numbers recently in the instant segment – reported Mr Laknerfi. Several factors contributed to this good performance, e.g. last year products got a new design and they are made from a new recipe, because of the pandemic more people started having coffee at home, plus also due to the coronavirus shoppers became even more price-sensitive than before. The cornerstones of Mokate's brand-building work are Mokate being an economical, convenient and tasty product. Under the Marila brand, the company will put an artisan product on the market in 2020. //
The vending segment turns to whole bean coffee, too
According to Boglárka Enikő Tóth, commercial leader of Nestlé Professional, in the last few years, the Hungarian vending market turned toward whole bean coffee as regards the instant coffee machine and product portfolio. In 2020 the company reacted to the whole bean trend by introducing the NESCAFÉ Superiore 100% Arabica and the NESCAFÉ Espresso 50% Arabica – 50% Robusta products; NESCAFÉ Intenso has already been performing very well in this segment before. //
Capsule coffee sales aren't slowing down

Between April 2019 and March 2020 coffee value sales augmented by 7 percent to nearly HUF 69 billion; volume sales were up 4 percent. 401-2,500m² stores realised 44 percent of coffee value sales. Value sales of decaf coffee increased by 13 percent and volume sales of these products also rose by two-digit numbers; their share in total value sales was 2 percent.
Capsule coffee sales jumped 33 percent in comparison with the base period, and these products are now responsible for more than one-fifth of value sales. Ground coffee sales were down 2 percent but the segment is still the leader in value sales, representing one third of the category. Manufacturer brands produced 80 percent of value sales. 101-250g products generated more than 40 percent of value sales.
Related news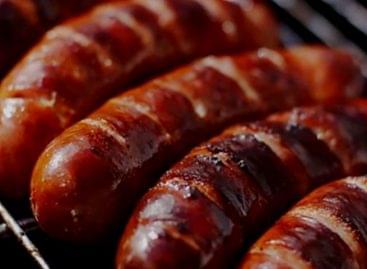 The market for grilled sausages exceeded the turnover of 4.5…
Read more >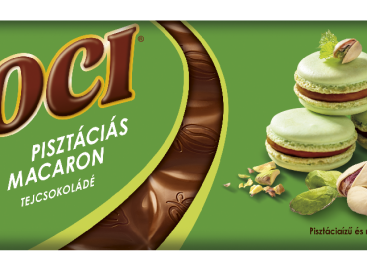 This year BOCI expands its portfolio in a new segment…
Read more >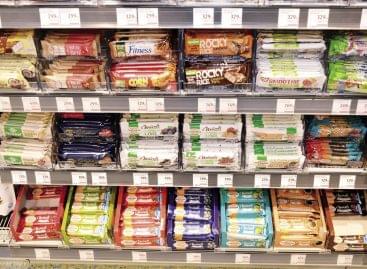 In line with global trends, free-from products are more and…
Read more >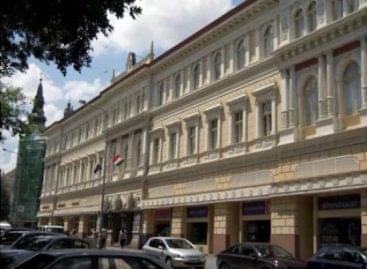 The central bank is proposing a two-year competitiveness program to…
Read more >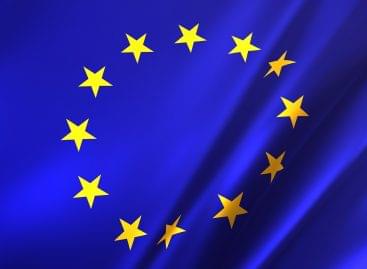 MEPs have approved a Commission proposal to make an international…
Read more >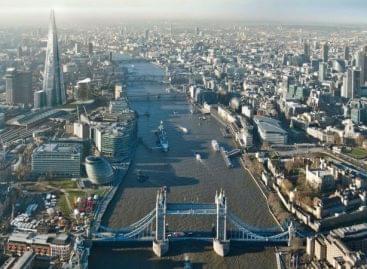 Annual British inflation has accelerated in April for a four…
Read more >