Association of Hungarian Brewers: Past, present and future
A roundtable discussion and a standing reception – this is how the Association of Hungarian Brewers (MSSZ) celebrated its 30th anniversary. Borsodi Brewery Kft., Dreher Breweries Zrt., Heineken Hungária Breweries Zrt. and Carlsberg Hungary Kft. are the current members of the association that was established in 1992. Since then the last 30 years brought great changes in the brewing industry. Thanks to the founders' technological development and product innovation work, shoppers can now choose from a wide range of special products too, e.g. top-fermented, flavoured and alcohol-free beers, etc.
Playing many roles
MSSZ director Sándor Kántor told: in the 8 years after the association's foundation, beer consumption dropped from 100 litres per year to 80 litres, before decreasing to 64 litres by now, but the brewing sector's contribution to the state budget increased from HUF 45bn in 2000 to HUF 78bn in 2021. Mr Kántor was the moderator of the roundtable discussion, the participants of which were Nikos Zois (Heineken), Zsolt Vuleta (Borsodi), Marcin Burdach (Carlsberg), Gábor Békefi (Dreher) and Pierre-Olivier Bergeron, secretary general of The Brewers of Europe.
MSSZ is dedicated to responsible advertising, this is why it laid down the rules for self-regulation for beer advertisements in 2006, and signed a cooperation agreement with the Self-regulatory Advertising Board (ÖRT) in 2008. Breweries are also supporting the cause of sustainable development, monitoring and regularly decreasing their water and energy use, and CO2 emission, and improving their wastewater and waste management practices. Plus Hungarian breweries collect 100 million used beer cans form consumers every year.
Problems and solutions
Data from MSZSZ shows that the five biggest Hungarian breweries made 1.6 million hectolitres of beer in the first four months of 2022, and their domestic sales were at 1.7 million litres – the former was down 8% and the latter reduced by 4% from the 2019 level.
Pierre-Olivier Bergeron underlined that the European Union needs to protect the internal market, and it should allow sourcing production ingredients from third countries. Production costs have surged and often there is a raw material shortage as well.
Gábor Békefi spoke about the packaging material shortage and the constant changes in production conditions. His company makes no compromises in quality, so they would even stop production if necessary, but they never brew beer that is below par.
Optimistic expectations
Marcin Burdach said: the inflation puts Hungarian breweries in a difficult situation, and because of the war there are problems in purchasing the cereal grains necessary for making malt.
Zsolt Vuleta told that the past period was a difficult one, but he stressed that the brewery could remain stable and supplied the market with beer. He added that purchasing issues are the brewery's main priority at the moment.
Nikos Zois highlighted the fact that the recession also brings dynamism to the sector, creating new opportunities for market players.
Sándor Kántor was optimistic about the future of the sector: "A diverse product selection and the high, European quality of our beers ensure that Hungarian breweries have a present, and their development and innovation work guarantee the domestic brewing sector's future." //
Tags:
alkoholmentes sör
,
Borsodi Sörgyár
,
Carlsberg Hungary Kft
,
CO2 kibocsátás
,
Dreher Sörgyárak
,
Európai Sörgyártók Szövetsége
,
felelős sörfogyasztás
,
fenntartható fejlődés
,
Heineken Hungária Sörgyárak Zrt.
,
hulladékkezelés
,
Magyar Sörgyártók Szövetsége
,
Önszabályozó Reklám Testülettel
,
Returpack Kft
,
szennyvízterhelés
Related news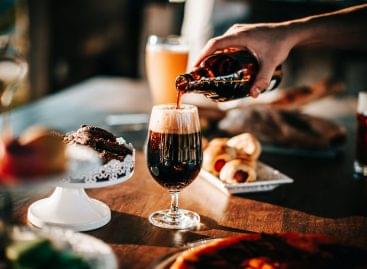 Non-alcoholic beer production in Germany has increased by 74.1% in…
Read more >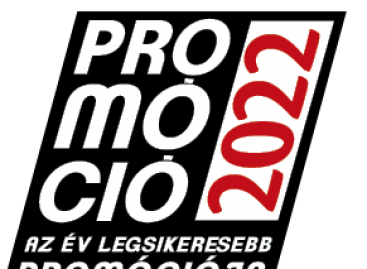 Trade magazine organised the "Most successful promotion of the year"…
Read more >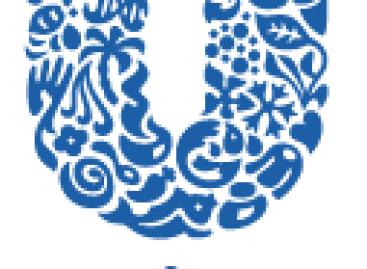 Unilever is to test warmer ice cream freezer cabinets in…
Read more >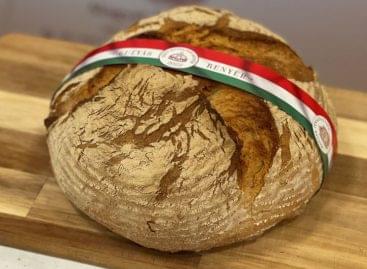 Sorry, this entry is only available in Hungarian.
Read more >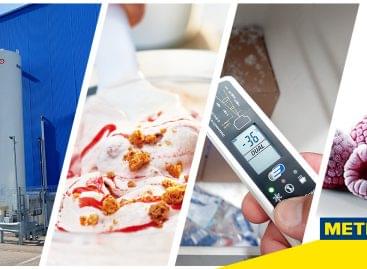 The customers of METRO's delivery business, METROMAX, receive the ordered…
Read more >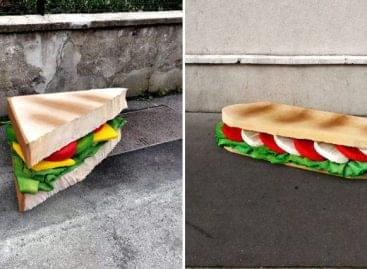 Is this the refuge of beauty in an ugly world?…
Read more >