Magazine: Smart technological solutions: What can be achieved?
The 5th Innovation Food Conference was part of the programme at the Anuga trade fair in Cologne. There were approximately 200 participants and Hanni Rützler, the founder of Vienna-based futurefoodstudio was the first speaker. He said that in the future there wouldn't be taste, but many different flavours.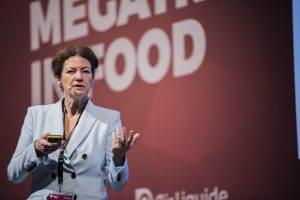 Hanni Rützler, vounder of the Vienna-based futurefoodstudio
Dr Klemens van Betteray, vice president of German software company CSB System AG told that representatives of the sector aren't communicating with consumers, therefore the work done in the field of sustainability isn't effective enough.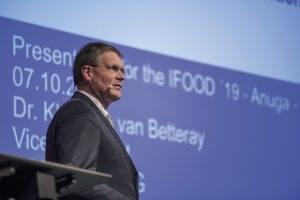 dr. Klemens van Betteray, VP of CSB System AG
Marc Buckley, from the UN's Sustainable Development Goals programme explained that the many technologies that had been developed should be integrated.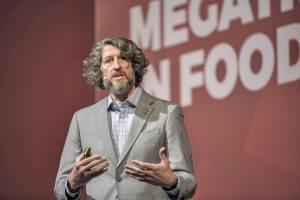 Marc Buckley on behalf of UN's Sustainable Development Goals programme
Another topic was the utilisation of the blockchain and artificial intelligence (AI) technologies in the food sector. Axel Arras, managing director of Food Process Technology (FPT) Co. Ltd. brought examples for AI technology use in food production, which could prevent food waste and overproduction. Daniel Köhnen, senior department manager of Metronom GmbH gave a presentation about how they synchronise collected data in the cloud and in archives, facilitating work with large sets of data. Terry von Bibra, Alibaba's general manager in Europe gave an insight into grocery retail in China. He told that 90 percent of Chinese consumers only use the internet on their smartphone.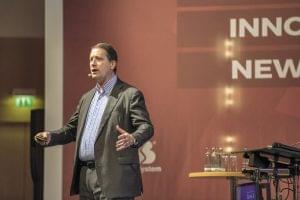 Terry von Bibra, Alibaba's GM in Europe
Dr Béatrice Conde-Petit, food safety officer at Bühler gave a presentation about innovation work based on cooperation. Dr Olaf Gruess, technology manager and global connector at General Mills spoke about the entrepreneurial attitude; in his view working together with startups should be more frequent. Dr Matthias Moser, food ingredients director of German group Stern-Wywiol talked about innovative solutions that can satisfy the protein need of humans in other ways than meat consumption. Creative content specialist Daniel Zoll shed light on the fact that social media platforms such as Instagram offer many opportunities for noticing market trends and positioning products.
Malgorzata Fijalkowska, manager at Protix B.V. / Fair Insects B. V. introduced a sustainable alternative source of proteins: insects. Udi Lazimy Just Inc.'s senior sourcing manager was the next speaker, who called attention to a plant-based egg product. Didier Toubia, co-founder of Aleph Farms Ltd. talked about their results in developing in-vitro meat. Dr Volker Heinz, the moderator of the programme closed the event with saying Anuga successfully presented that the food system is undergoing a great transformation. //
Tags:
Alibaba
,
Anuga
,
Bühler Rt
,
CSB System AG
,
digitalizálás
,
Élelmiszerek megatrendjei
,
élelmiszerlánc
,
élelmiszerpazarlás
,
ENSZ fejlesztési Program
,
Food Process Technology (FPT) Co. Ltd.
,
futurefoodstudio
,
General Mills
,
húshelyettesítő
,
Innovációs Élelmiszer Konferencia
,
jövőkutatás
,
Metro Csoport
,
Metronom GmbH
,
Német Élelmiszer-technológiai Intézet
,
protein
,
Protix B. V. / Fair Insects B. V.
,
technológia
,
túltermelés
Related news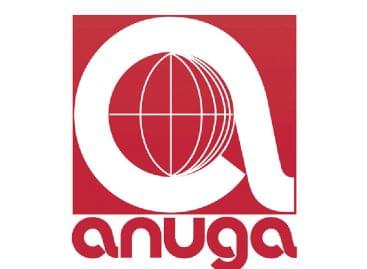 Koelnmesse is launching a new hybrid event, called Anuga HORIZON.…
Read more >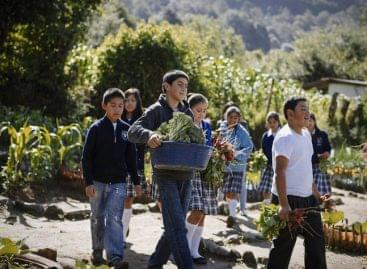 The food systems of the future must deliver healthy and…
Read more >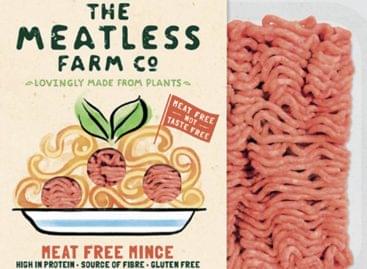 Companies engaged in the market of alternative protein and plant-based…
Read more >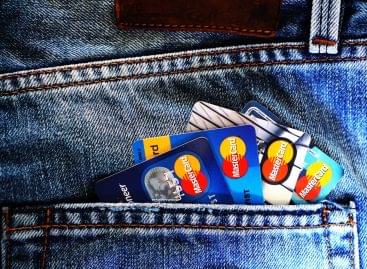 In March, the average gross earnings of full-time employees were…
Read more >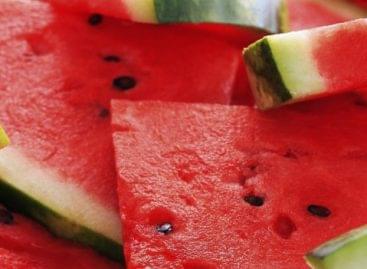 Compared to last year's price, the price of Hungarian melons…
Read more >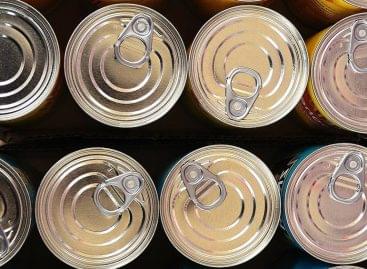 The prospects of the canning industry are significantly worsened by…
Read more >