PwC Hungary: Employee preferences shifting towards higher salary and job security due to pandemic
Base salary has gained in importance compared to last year and, together with flexible work options and a predictable work schedule, ranks at the top of employees' job preferences in 2020. As a result of the COVID-19 pandemic, job security has made it into the top fifteen, while the popularity of regular team-building events has understandably declined. This year, PwC Hungary has surveyed job preferences in Hungary for the fourth time. This time around, in addition to young hires, PwC's experts have mapped out the needs of the entire labour market.
As in previous years, PwC Hungary has once again conducted its employee preference survey. This year, in addition to students and career starters, PwC has also assessed the job expectations of experienced workers. In addition to Hungary, ten other European countries have also participated in the research, which was supplemented this year with an employer brand perception survey. Of the nearly 35,000 Hungarian respondents, 35 percent are in higher education, 14 percent are high school students, and 50 percent are already employed.
"This year, we've further expanded the survey to help Hungarian companies better understand the expectations of prospective hires. Experienced workers have gained in status in recent times, so it is important that employers are aware of their needs as well." – said Róbert Bencze, Director of People & Organisation, HR Consulting Services at PwC Hungary.
Base salary is all important
According to the survey findings, base salary (1st) has significantly gained in importance for respondents aged between 16 and 28 compared to three years ago, while flexible work options (2nd) which facilitate work-life balance and a predictable work schedule (3rd) remain highly important. An important change compared to last year is that rapport with co-workers has moved up two places in the rankings (from 6th to 4th), overtaking interesting and challenging work (5th), overtime pay (6th) and the management style of the immediate superior (7th).
Another change from last year is that support for higher education studies (10th) has made it onto the list: it is important for young workers that their employer facilitate their studies through flexible work options or financial support. Job security (12th) is also a new item on the list of employee preferences. It has become important for companies during the COVID-19 pandemic to take responsibility for their employees and strive to retain them even in the event of an economic downturn.
Experienced hires and career starters have different expectations
Comparing respondents aged under 28 and respondents aged 28 or above, we can observe that while base salary and flexible work options are important for both groups, these factors play a more prominent role for those over 28. For experienced hires, the management style of the immediate superior is more important, as they know from experience how much this matters. For older workers, career advancement based on actual job performance, the option to work remotely, job security, cafeteria and bonuses are also more important than for younger workers.
"The survey findings shed light on what factors companies need to consider depending on whether they want to attract career starters or more experienced employees, as these two groups select their future workplace based on different preferences." – said Zoltán Örkényi, Manager at People & Organisation, HR Consulting Services, PwC Hungary.
CEE preferences fall between Russia and Western Europe
PwC's job preferences survey debuted at a European level this year. According to the survey results, remuneration expectations are the highest in Russia, with salary-related elements playing a crucial role for employees. There are hardly any items on the list of preferences of Russian workers that favour cooperation or communication. By contrast, in Western Europe, presumably due to significantly higher living standards, base salary only ranked fourth and interesting and challenging work topped the list. In Russia, interesting and challenging work fell short of even the top fifteen.
Compared to job preferences in Russia and Central Europe, in Western Europe, top lists include more cultural elements, and aspects related to transparent business operations are valued higher. Overall, the ideal workplace for Western European respondents is one with a positive mindset that fosters communication and cooperation, while financial elements are secondary. Central Europe lies in between the Russian and the Western set of preferences: financial benefits are deemed to be less important than in Russia, but more important than in Western Europe. The desire for challenging work based on communication and cooperation is stronger than in Russia, but not as strong as in Western Europe.
PwC's Most Attractive Employer 2020 Award industry category winners
Although from this year PwC's survey targets all generations, the Most Attractive Employer Award is still given by the votes of respondents aged between 16-28, based on open-ended survey responses.
Automotive manufacturers
Audi Hungaria
Mercedes-Benz
BMW
Energy and public utilities
MOL Group
MVM Group
ON
FMCG
Coca-Cola Hungary
Nestlé
Unilever
Manufacturing
Bosch Group
Continental
LEGO
Pharma
Richter Gedeon
Egis
Sanofi
Finance
OTP Bank
Magyar Nemzeti Bank
K&H Bank
Retail
Lidl
IKEA
Tesco
SSC/BSC
Morgan Stanley Hungary
Deutsche Telekom Systems Solutions Hungary
BlackRock
Technology
Microsoft Hungary
Samsung
IBM
Telecommunications and media
Magyar Telekom
Vodafone
RTL Magyarország
PwC's Most Attractive Employer 2020 Award no. 1 overall ranking
Audi Hungaria
Related news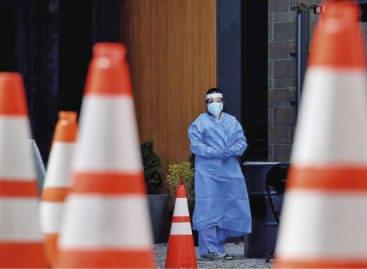 If we want to imagine what kind of year is…
Read more >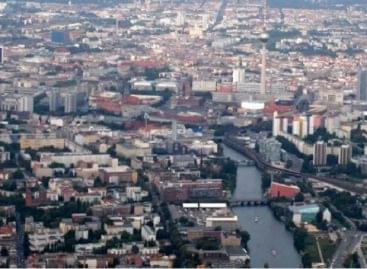 Germany's exports increased in December. According to preliminary data released…
Read more >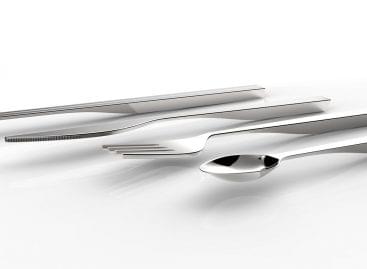 Modern cutlery balanced in the middle floats above the table…
Read more >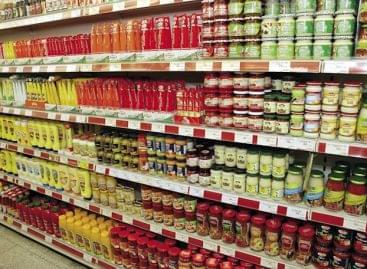 The volume of gross domestic product (GDP) decreased by 3.6…
Read more >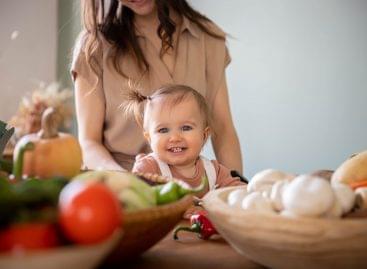 The official test mode of Hungary's newest online producer market…
Read more >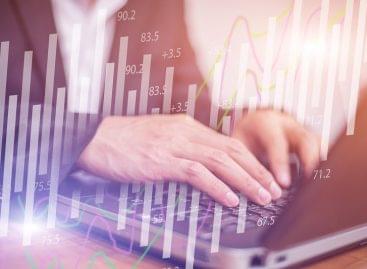 Interest in digital financing products has grown significantly, as the…
Read more >