POPAI-news: Inside and outside
We received a personal report from neighboring Austria. Judit Sándor, who is currently working in the field of e-commerce at Essity's Vienna regional headquarters, has undertaken to look around Austrian stores with an experienced trade marketing eye.
According to a recent report by Euromonitor International, Austria is characterized by growth-based economic stability, low unemployment and a high consumer confidence index. There are a large number of shopping malls and commercial parks, and shops in the city centers are fighting for shoppers.
– Measures to curb the coronavirus have overridden these characteristics, as only stores selling food and daily necessities, drugstores, markets, petrol stations and pharmacies are open in Austria since 16 March. We expect mitigation measures by mid-April, when other retail stores may reopen. Then we will get to about the current Hungarian level – says Judit Sándor, Ms. Trade Marketing 2017.
Large packages, webshops
It started in Tyrol at the end of February and reached Vienna in mid-March, as it is aptly known in the German-speaking world "Hamsterkauf" as home (hamster) shopping, panic shopping, as a result of which the shelves of Austrian shops badly sold out.The retail chains responded quickly and filled the shelves. Many large pack basic products – flour (10kg), sugar (10kg), rice (5kg), cereals (1kg) – were placed on the island placements.
-It is important to mention that the current situation has driven a lot of shoppers towards e-commerce, which may help increase online shopper penetration for FMCG categories. However, the online channel was not prepared for the attack and cannot serve the needs, the webshops were shut down in several places, there is no free time window – Judit Sándor points out the e-commerce aspects.
Special handling of fresh produce
The handling of the fruit and vegetables categories and other fresh produce in general requires special attention, as these articles appear on open shelves without packaging. In several places, customers are reminded to touch these products only with the bags and tongs they put out, and only catch what they want to buy. It is a good idea, for example, to unitprice the apples regardless of variety, as this facilitates customers to easier and faster weigh and leave the department.
Masks and disinfected baskets
For the sake of workers and shoppers, it is mandatory to wear the mask from the beginning of April and shoppers are asked for a coming alone and pay with card in several places., The contact payment limit without a PIN code has been raised to 50 euros.
Austrian Lidl has posted a video on social media showing the disinfection of shopping carts and the order of purchase under the new rules. https://www.facebook.com/watch/?v=525727231476062
At the entrance of the Billa, the mouth masks were displayed in a rolling metal display, they can even be picked up immediately, but you have to pay the price of 3 euros at the checkout.
In Hofer, If the customer arrives without a mask, the cashier will hand over one free of charge with tweezers.
In the Austrian SPARs around Salzburg, a free of charge disposable mouth mask and hand sanitizer display was placed at the entrance as a self-service solution. Everyone only takes one of these, even though there is no control.
-Of course, there are exceptions everywhere, but in general it is typical to pay attention to each other, to introduce practical details quickly, and to be disciplined – Judit Sándor concludes.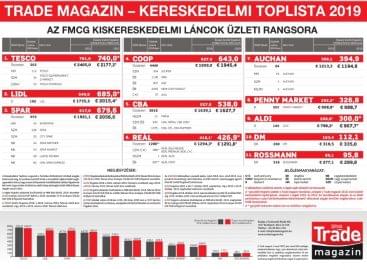 Every year Trade magazin publishes the FMCG retailer ranking of…
Read more >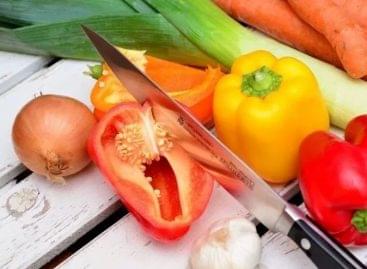 The 80 billion HUF tender announced by the Ministry of…
Read more >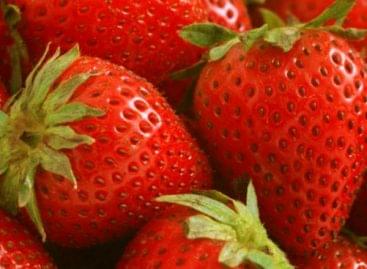 Fresh and tasty Hungarian strawberries are the best choice for…
Read more >