Magazine: Shares are welcome!
Hungarians do like their dessert, so it doesn't come as a surprise that sales of chilled dairy snacks are growing.
Ágnes Pataki, FrieslandCampina Hungária ZRt.'s brand manager told our magazine: The market of milk-based desserts has been expanding by two-digit numbers for years – sales have augmented in both value and volume. Sales growth was the biggest in the rice pudding and 'after meal' segments. Single-serve products are dominant, multipacks are only popular in the cream pudding segment. Milli cottage cheese creams are available in 90g and 180g sizes, while Milli Cream Puddings are marketed as a 4x125g multipack. Market leader Milli put two new cottage cheese creams on the market: Rice Cottage Cheese Cream and Fitt Cottage Cheese Cream. October brought the debut of a new product range, Milli Italian desserts Tiramisu, Panna Cotta and Profiterol. They are available in duopack format, so shoppers can share them with friends or family members if they wish to.
Chilled pudding products haven't really been able to profit from the positive sales trend of other chilled dairy snacks. Sales stagnated in the first 8 months of the year in value and reduced a bit in volume – informed Anett Pajor, product manager of Dr. Oetker Magyarország Élelmiszer Kft. She added that discount supermarkets now realise more than 30 percent of sales in the category. Paula is one of children's favourite chilled dairy snack brands, and this autumn Paula put its vanilla-peach variant on the market. Another new product, Dr. Oetker Choco-Choco targets adults with 2x100g chocolate, white chocolate and chocolate-cream puddings.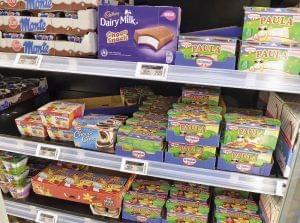 Túró rudi and various dairy bars constitute the market of chilled dairy bars, the most popular of which is the Pöttyös brand. Eszter Tóth, FrieslandCampina Hungária ZRt.'s junior brand manager (Pöttyös) opines that the brand's strength lies in the fact that people like to have a Pöttyös, irrespective of their age or sex or what part of the day it is.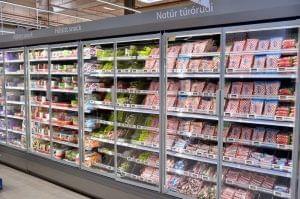 Classic and flavoured Pöttyös Túró Rudi is the flagship of the brand. Last year's biggest hit was the product's chestnut version, while this year the company rolled out the salty caramel variant of Óriás Pöttyös Túró Rudi. In 2018 the company gave Pöttyös Guru products – which target the younger generation – an overhaul, plus new flavours coconut and redcurrant also came out. This summer FrieslandCampina Hungária ZRt. put the strawberry version of Pöttyös Tejsüti on the market. As a reaction to the health trend, in 2017 they introduced the Fitt Pöttyös Túró Rudi sub-brand – these products contain 30 percent less sugar.
Real Nature's innovation is a special, Milka chocolate-coated, creamy dairy bar. The new product was developed in cooperation with the brand owner. Bernadett Strasser-Kátai, owner and managing director of Real Nature Kft. told our magazine that special multipacks of the 32g chilled dairy bar, with 4 or 6 products are now also available. Another product version has also appeared on store shelves recently: Milka Mini dairy bars come in 8x16g format and are perfect for sharing with friends or family members. The company's latest innovation is chilled dairy bar Crunchy Queen, a chocolate-coated milk bar with a caramel surprise inside. It can be found in shops from November. //
Related news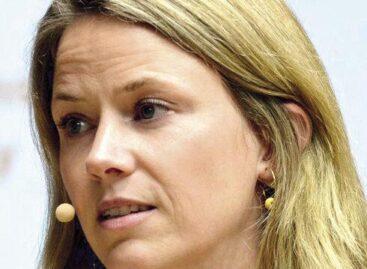 A Trade magazin május 25-én megrendezett Business Meetup rendezvényén a…
Read more >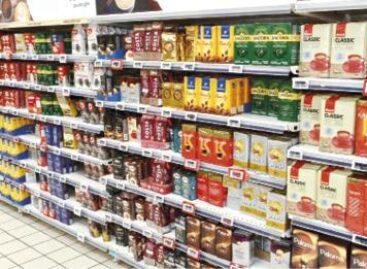 Nem túl habos az élet kávéfronton: elakadt a piac prémiumizációja,…
Read more >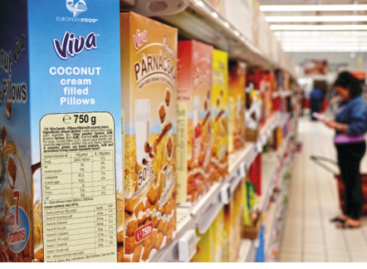 Fizikai és mentális egészség, nyugodt alvás, hangulatjavítás, energiapótlás – jólléte…
Read more >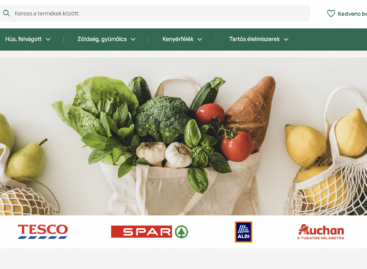 Less than a month after the popular shopping list function,…
Read more >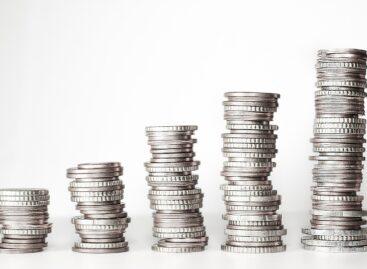 By the end of the year, the consumer price index…
Read more >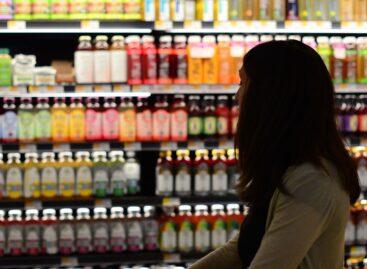 The technology change of food industry supplier companies will be…
Read more >