Magazine: Hungarians not only preach water, they drink it too – and they drink a lot!
Last year value sales in the mineral water market grew by 10.5 percent and volume sales increased by 3.5 percent.
Szentkirályi-Kékkúti Mineral Water Kft. had a record sales performance: sales revenue was HUF 17.2 billion, 10 percent more than in 2017. The company retained its market leader position and increased its market share – revealed marketing director Nikolett van der Wildt.
Bálint Jencs, business development director of Aquarius-Aqua Kft. told our magazine that sales of their Veritas Gold mineral water had surged by more than 150 percent in volume and had jumped 170 percent in value in 2018. The key to this success was a new sales strategy that focuses more on branded products in the product portfolio. Zoltán Matskási, operational marketing manager of Coca-Cola HBC Magyarország Kft. broke the news that unlike in former years, in 2018 not their flavoured products were market leaders but plain ones. According to Adrienn Horváth, marketing director of Márka Üdítőgyártó Kft., sales stagnated in the flavoured water category last year or perhaps they even contracted a little. Despite this market trend Márka sold 10 times more flavoured mineral water in terms of both value and volume.
Krisztina Kozák, marketing manager of Magyarvíz Kft. reported that the company had its best year ever: sales surpassed the previous year's level by 14 percent. Their sales augmented above the market average in every respect. Attila Erdész, managing director of Fonte Viva Kft. told Trade magazin that product quality matters more to mineral water buyers than before. What is more, consumers are willing to pay a higher price for better products. His company has also profited from this trend. Zsóka Balogh, marketing manager of In-Food 2000 Kft. informed us that sales of their Vöslauer Balance flavoured waters developed the most in the stores of multinational retail chains. The sugar content of these waters has been reduced by 30-50 percent, it is now less than 10 kcal / 100 ml.
We learned from Gábor Halász, brand manager of Maspex Olympos Kft. that Apenta products did well in the flavoured mineral water market in the second half of 2018. Apenta+750ml functional drinks are already available in 4 versions. Last October brought the debut of Apenta+ Relax, which is fortified with vitamins, minerals and plant extracts.
Mr Matskási: 'Sales of mineral water products increased by 17.5 percent in discount supermarkets, from which the sales growth was 20 percent among unflavoured products. A new trend in 2019 was that not water taste, but the added elements in the product was the decisive factor when shoppers were choosing which water to buy.' Mr Jencs: 'The proliferation of discounters is beneficial for us too, as discount supermarkets has had the biggest share in our sales for years. Among flavoured mineral waters lemon, elder and raspberry have remained the dominant flavours.' Nikolett van der Wildt: 'Last year the market presence of private label mineral waters continued to diminish; in terms of value they made up for less than one third of the market. As regards volume sales, we can see that Hungarian consumers like classic flavours such as lemon, raspberry, elder and pear. Theodora flavoured mineral water sales increased by two-digit numbers in 2018.'
Ms Balogh: 'New manufacturers and products are appearing on store shelves, mainly in the classic mineral water segment, but development has been the biggest in the functional and on-the-go categories. Mr Erdész: 'Irrespective or sales channels, sales data show that our buyers prefer neutral-taste and low mineral content products.' Ms Horváth: 'In the second half of last year we started our first private label partnership in the still mineral water segment. About 75 percent of our production capacity is taken up by flavoured mineral waters.'
Ms Kozák: 'Size-wise sales of the 0.5-litre format increased the most. From our brands it was definitely Mizse products that made the biggest contribution to the sales growth. In 2018 we realised a HUF 2.5-billion investment, building a new production line where 1.5-litre still mineral water is put in easily distinguishable rectangular bottles.From the first half of 2019 2- and 1-litre still waters will also be marketed in the special-design bottle.'
It was in early 2018 that Márka Üdítőgyártó Kft. started producing still flavoured waters, using water from their own well. These Márka Dinamica products – the slogan of which is Bottled for Life – also have a new packaging design. In the summer of 2018 the company launched another new product range, carbonated flavoured mineral waters under the Mozaik brand name.
The buyers of Fonte Viva Kft.'s products like 1.5-litre waters, but sales of mineral waters smaller than 1 litre – the so-called impulse formats – grew the most in 2018. Fonte Viva launched a product packaging project that seeks to reduce the burden of production on the environment. This year In-Food 2000 Kft. plans to strengthen the sales of flavoured, vegan zero calorie mineral waters. The Vöslauer brand satisfies the needs of increasingly health-conscious consumers. Szentkirályi-Kékkúti Mineral Water Kft. leads the way in product innovation too. They keep monitoring market trends to be able to react to changes instantly. Aquarius-Aqua Kft.'s Aqua brand has been the most successful recently. The key to their success, in addition to the new carbonated mineral waters, was introducing still products and mineral waters with 1-percent fruit content. They see growing consumer interest in functional mineral waters. Coca-Cola HBC Magyarország markets the 6-pack 0.5-litre NaturAqua product at a favourable, 5+1 price. In 2019 they plan to enter a new product category.
Maspex Olympos Kft.'s Kubu Waterrr drink is advertised to children on television and to mothers via Facebook. Last year the brand also started using influencers. In 2019 Magyarvíz Kft. will mainly communicate online, especially in social media and via their YouTube channel. Polli, the little girl starring in the new Mizse commercial, will replace the octopus on product labels. Coca-Cola HBC Magyarország Kft. refreshes its ATL communication this year and will also launch a brand new platform. Márka focuses on the communication of its umbrella brand in 2019, one of the pillars of which is Márka Dinamica. This spring there will be a television and an online campaign, and for the first time they will advertise on radio too. Since June 2018 MOL has been the owner of Fonte Viva Kft, which creates new opportunities for sales growth. The same products are marketed as before the ownership change, and no decision has been made yet on future brand building and innovation work. In-Food 2000 Kft. gives priority to environmental protection and sustainable development, so from this March they are putting their waters in 100-percent recycled PET bottles: 3 formats are already available using the RePET technology, and all products will follow until 2025. //
Related news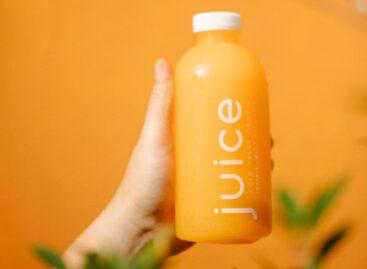 Az elmúlt időszak egyik legfontosabb trendje a gyümölcslépiacon is a…
Read more >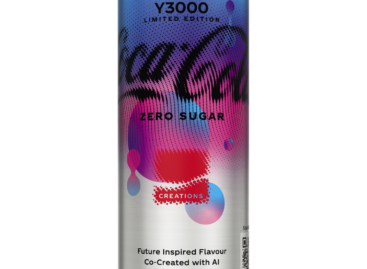 A Coca-Cola Creations Zero Cukor Y3000 Limitált kiadás az első…
Read more >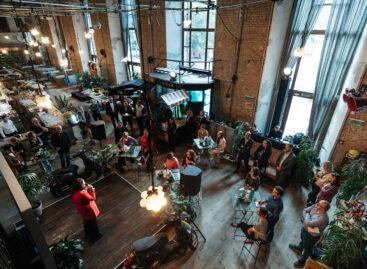 Thanks to the introduction of the Caffè Vergnano brand on…
Read more >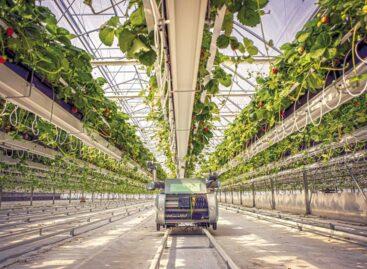 A Csehországi Brno melletti Ráječek-farmon az eper termesztését és betakarítását…
Read more >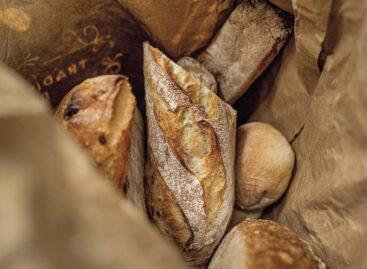 Az Egészségügyi Világszervezet (WHO) ajánlására Franciaországban csökkentik a pékáruk sótartalmát,…
Read more >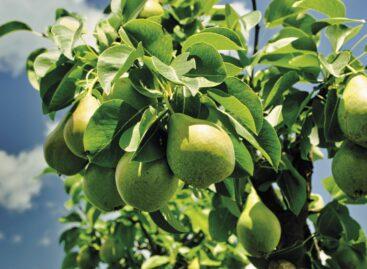 Egészen október végéig elhúzódott el a hazai körteszezon. Magyarországon közel 2000…
Read more >