Busy kitchens
As people spent a lot of time in their homes from March because of the lockdown, many of them were cooking and baking more than before. This trend entailed a considerable sales increase in the spice and instant powder categories.
We learned from Márta Galácz, managing director of KOTÁNYI Hungária Kft. that their sales grew not only in the February-March stockpiling period, but also in May-June.
Pandemic and buying fever
Nóra Czugéber, brand manager of Lacikonyha Magyarország Kft. informed us that the price of many product ingredients increased in comparison with the last quarter of 2019. During the quarantine demand didn't decrease for the company's products, what is more, it even surged in a certain period.
Zsófia Besenyei, product manager of Dr. Oetker Kft. reported to us that sales of their baking additives jumped 30 percent in January-April. The increase was the biggest in the dry yeast category, which was responsible for 50 percent of the sales growth. There were retail chains that even introduced a buying limit for dry yeast.
Henrietta Csicselyné Biró, sales director of Thymos Hungária Kft. also talked to our magazine about dry yeast sales skyrocketing – by several hundred percent! It is also noteworthy that flavour sales nearly doubled. Like-for-like cocoa powder sales were up 40 percent in the first half of the year, and if we take a closer look at the lockdown period, we can see that the pandemic resulted in a 60-percent sales increase!
Regina Petkó, managing director of Szilas Aroma Kft. revealed that the quarantine had caused great turmoil in the flavour market, for instance, sales plummeted 37 percent in April if compared with the fourth month of the previous year, but in May they soared by 154 percent.
Spices for
holiday dishes
Typically spice sales surge as we are approaching the end of the year. Ms Galácz talked to Trade magazin about demand rising sharply for Kotányi cake and pastry ingredients, sweet spice mixes and spice mills. Lacikonyha Magyarország Kft. is present in shops with Ízmester and Lacikonyha spices. These perform exceptionally well in the end-of-year holiday period, when people cook and bake more. Ms Czugéber added that the company's convenience soup, red pepper and mustard products are also popular around the holidays. The end of the year is also the period of the traditional pig slaughter in Hungary, so demand increases for seasoning pepper, whole and ground black pepper, caraway seeds, marjoram and ground garlic. According to Ms Csicselyné Biró, a growing number of shoppers want to buy large-sized, more economical and resealable spices and spice mixes, so Thymos Hungária Kft. put Big Pack products on the market, e.g. seasoning pepper, ground black pepper, marjoram, fried chicken spice mix, etc.
The sweet life
The end of the year is also a high season for the cocoa powders, flavours and colours of Thymos. Thymos flavours and colours are marketed in closable bottles. Spice mixes such as Mulled Wine, Punch and Honey Cake make food and drink preparation easier. Ms Besenyei informed that Dr. Oetker baking powder, vanilla sugar, cream pudding powder, yeast and cocoa sales increase at the end of the year. As for baking accessories and decorations, shoppers are looking for seasonal offerings very much. Products like this include Gingerbread and Meringue Kisses base powders, decorative icing for cakes and decorative sugar in various shapes. Szilas Aroma Kft.'s sales performance is also the strongest at the end of the year, when in the last three months the sales of an average month are multiplied.
This year the Kotányi brand launches the My Coffee Spice product range, as a reaction to the trend that the hot drink segment is developing fast, and about two-thirds of coffee lovers like to drink their brew with a flavouring: the new range consists of Chai Moment, Cinnamon Dream, Salted Caramel and Cacao Kiss. The company is present on store shelves with four different spice mixes for French fries, and limited edition grill spice mixes (Argentine chimichurri, Grill India and Grill Texas). It is needless to say that all Kotányi spice mixes are made without flavour enhancers, preservatives or artificial colours.

Online inspirations, cocoa powders and baking additives
Lacikonyha Magyarország Kft. opened the barbecue season by introducing a new category: liquid spice marinades in 5 different and inspiring flavours, under the Ízmester brand name. These liquid spice cocktails give excellent taste to food and are really easy to use. What is more, they are available at favourable prices, so they offer very good value for shoppers' money. Ms Czugéber promised that more new innovations can be expected from the company this year. During the spring lockdown Lacikonyha Magyarország Kft. started focusing much more on its online activities. A successful Facebook campaign gave lots of new inspirations to consumers for home cooking and grilling.
In 2020 the biggest hits from Thymos were 90g resealable, upright bag Liquid Spice Marinades – these are oil-based and made without flavour enhancers or preservatives. Demand is on the rise for first-price products under the Marco Polo brand name, which can be found in shops with a new packaging design. Thymos put a 35g dry yeast product on the market in a practical resealable bag. Ms Csicselyné Biró said they are preparing for the Christmas period by focusing on cocoa powders and baking additives. There will be product displays in many retail chains for these seasonal products.
More recipes, spectacular product displays and four new flavours
According to Ms Besenyei, the pandemic period showed which product segments have the most buyers and which products are missing from the market. Dr. Oetker has reacted to this by developing a very innovative new baking product that will make its debut already this year. Once again the company will publish its traditional Dr. Oetker Christmas Recipe Book before the holiday season. It will be available in women's and cooking magazines, and from retailers as well. At the company's revamped sütnijó.hu website, visitors can choose from more than 8,000 recipes.
Ms Petkó explained that very often Szilas Aroma Kft. decides on introducing a new product based on consumer feedback. She said that the buyers of this segment are happy to try new flavours. In 2020 the company intends to come out with four new flavours. They want to strengthen the loyalty of shoppers and promote products via two channels: their Facebook page was launched at the end of last year, and this autumn the company's Instagram page will start. //
More buyers for spice mixes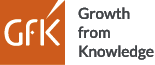 In the last 12 months 95 percent of Hungarian households purchased some kind of spice of condiment. The average number of buying occasions was 11.9 and households spent HUF 408 on the category per occasion. So-called mono spices have the biggest buyer base at 90 percent, while the penetration level of spice mixes and condiments were 67 percent and 59 percent, respectively. In the same period 18 percent of households purchased stock cubes.
Back in 2010 the market share of red and black pepper was 54 percent, but by 2019 this ratio reduced to less than 40 percent; parallel to this, the proportion of spice mixes jumped from 26 to 34 percent in the examined period. However, due to the stockpiling and home cooking trends that the coronavirus pandemic set off, in March 2020 Hungarians purchased 65 percent more red and black pepper than in March 2019.
Typically consumer demand increases for spices and spice mixes in December, plus the summer months can also be considered a peak season for spice mixes, thanks to the large number of barbecues and grill parties. Gyros and fried chicken are the top spice mixes. With discount supermarkets pushing forward, hypermarkets have become less important in spice sales: 29 percent of spice and condiment sales were realised by discounters (up 2 percent), while hypermarkets were responsible for 24 percent of sales (instead of the 26 percent a year earlier). //
Related news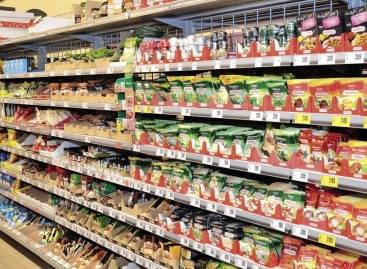 Nowadays it isn't Covid-19, but the consequences of the pandemic…
Read more >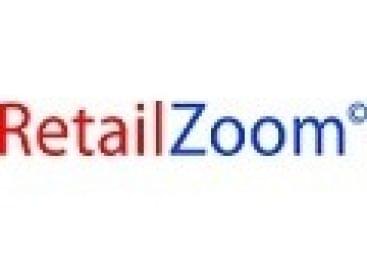 In Hungary the past two years laid the groundwork for…
Read more >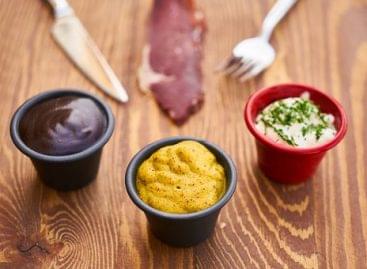 In the last 10 years the wet condiment category didn't…
Read more >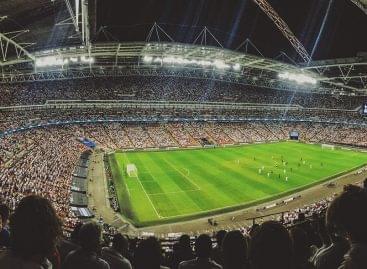 2021 was a year when the Olympic Games were held.…
Read more >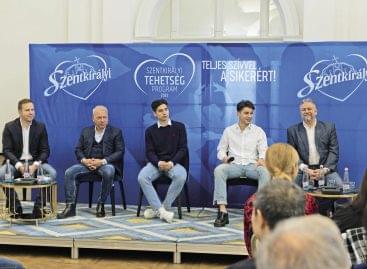 The Mastercard Sport Economy Index has revealed that Europeans are…
Read more >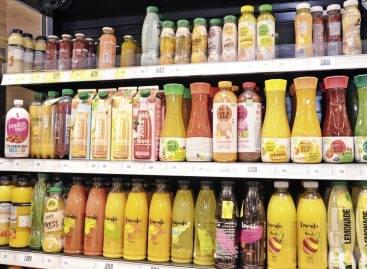 There are functional fruit juices, low-calorie functional waters and sports…
Read more >