Magazine: How much is it worth for you
Hungarians have spent more money on pálinka recently, and the demand for high quality products has also increased – informed László Nagy, CEO of Kunság-Szesz. In his view the image of pálinka has strengthened too. Pálinka's retail sales remained stable in the 2009-2015 period, when spirit consumption dropped.
Dömötör Haász, premium spirits brand manager of Coca-Cola Hellenic Magyarország told us that the buyers of premium category products make their decisions based on taste, price and packaging. Research by the company has found that differentiating between tastes refers less to pálinka quality, it is more about the fruit it is made from.
Gábor Sebestyén, head of Ital Magyarország's wine and pálinka business line is of the opinion that shoppers started to go in the direction of premium pálinkas in the last 2-3 years, and the drastic price increase entailed by the higher public health product tax (NETA) accelerated this process.
Tibor Vértes, co-owner of Agárdi Pálinkafőzde believes that sales of legally produced premium pálinkas are declining because there is a large quantity of pálinka made in private distilleries. He told there are about 180-200 so-called commercial distilleries in Hungary, but only 20-30 of them make pálinkas that are available in shops all over Hungary. The rest make pálinka for private individuals that bring their own fruit.
We learned from Zita Horváth, Dunapro's brand manager that there are many market players but few strong brands. Consumer demand is on the rise for high quality products. Attila Hegedűs, sales and marketing director of Gusto is a bit less optimistic than his colleagues. His view is that pálinka products must compete not only with improving-quality home-made pálinkas, but also with premium imported spirits that have strong marketing support.
Mr Haász stressed that the NETA has a very negative influence on the pálinka market, and he added that the lack of a pálinka communication strategy is also problematic. Mr Nagy said that home distilling has great traditions in Hungary, but standard good quality can only come from professional pálinka makers; both consumers and retailers show demand for the latter. Mr Sebestyén explained that home distilling primarily affects the segment of first-price pálinkas. Although the pálinka revolution that started about a decade ago has lost momentum a bit, the development of the premium segment can further strengthen the loyalty of consumers to pálinka. Mr Vértes thinks pálinka retail sales are decreasing because people are buying home-made pálinka instead. Ms Horváth is of the opinion that the new tax environment isn't beneficial for the category's growth, but her company sees rising demand for premium products. Mr Hegedűs revealed that minimum 10 times more pálinka is made in Hungarian homes and illegal distilleries than by pálinka companies. Obviously this quantity takes away the categories' buyers.
In 2019 'Classic' Rézangyal bottles were given a new look, and Coca-Cola Hellenic Magyarország also rationalised the product portfolio. As the next step Rézangyal plans the set a new standard with its products in the top premium segment. Kunság-Szesz Zrt. focuses on technological development, eco-friendly production, and establishing and building the Mátyás brand. As part of the latter they have been present at various festivals and programmes to introduce the brand to a wider audience. Agárdi has a new spirit selection, which also includes 3 types of gin, an aged rum and a single malt whisky. Dunapro acquired Márkházi Pálinkafőzde in 2019 and this year the main task is to create a product portfolio that suits both market and consumer needs the best. Ital Magyarország believes that a strong brand is more important than who makes the pálinka, as many brands select the best quality from various distilleries. Another opportunity to promote premium pálinkas is the National Pálinka Excellence Programme.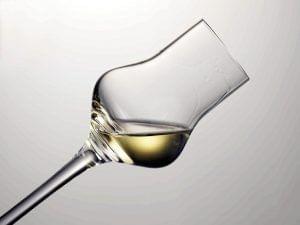 Related news
How much do Hungarians spend on pálinka?

Between July 2018 and June 2019 Hungarian shops sold 26,000 hectolitres of pálinka; like-for-like sales dropped 8 percent. We spent HUF 13 billion on this type of spirit, and stores bigger than 400m² realised 43 percent of pálinka sales, while those smaller than 50m² had a 31-percent share. In value 84 percent of the pálinka sold were manufacturer brands and the most popular product size was 0.5-0.69 litre – 46 percent of pálinkas sold were of this size. Plum pálinka was the favourite, with a 28-percent sales share. //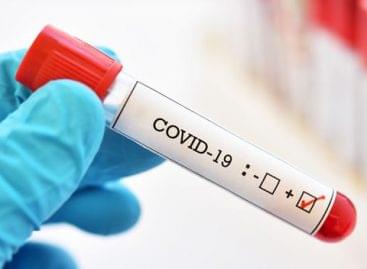 Hundreds of well-known people think it is a mistake to…
Read more >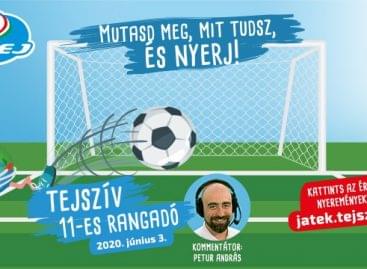 The Ministry of Agriculture (AM), the Agricultural Marketing Center (AMC)…
Read more >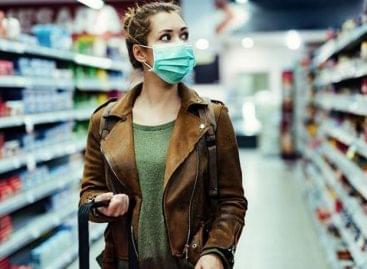 C-store retailers have welcomed millions of new customers through their…
Read more >
Close Window
Loading, Please Wait!
This may take a second or two.

Ez a honlap sütiket használ a felhasználói élmény javítása érdekében. A honlap további használatával hozzájárulását adja a sütik használatához.Értem Bővebben